How to Museum Crawl
Around Utah Valley
Not all museums are created equally, but Utah Valley is full of incredible museums, showcasing its history, local art, and the dinosaurs that once roamed the area. Families, history buffs, and cultural experience seekers will love wandering through the halls of museums all over the valley! Spend four days on a "museum crawl" and see it all!
Day 1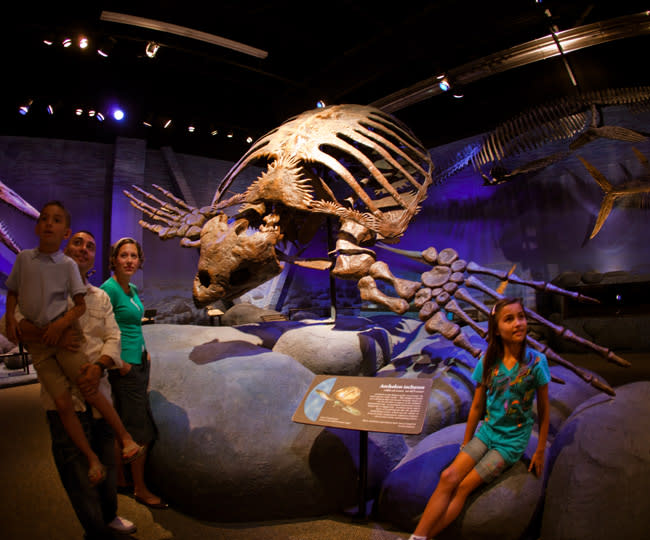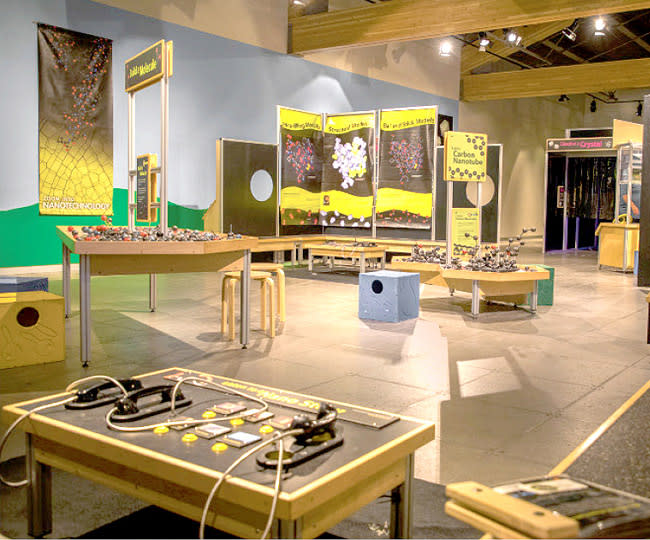 Start your museum adventure in Lehi, which has some of the best museums in the county. Many of them will be within a few miles of each other, so base yourself at a Lehi hotel in a central location. Grab a healthy breakfast at Aubergine & Co or grab something quick (and super tasty) from Lehi Bakery, home of the square doughnut.
Your first museums in Utah Valley will be at Thanksgiving Point, which is an attraction with five different venues. To save money, buy an Explorer Pass that gets you into all five venues for the day. Along with beautiful gardens and a butterfly biosphere, the museums include The Museum of Ancient Life and The Museum of Natural Curiosity. The Museum of Ancient Life is home to the largest collection of dinosaur bones in the West! There are over 50 hands-on exhibits that are entertaining for both kids and adults. The Museum of Natural Curiosity has five themed areas that are perfect for children to wander through and play in. Visitors can learn about natural disasters, go through mazes that test their colonial survival skills, and enjoy a huge jungle gym with rope ladders and slides.
Your time at Thanksgiving Point will help you work up an appetite and luckily they have several cafes throughout their property, including the Tower Deli, Curiosity Cafe, and Expedition Cafe. You can also easily spend an entire day wandering through the five venues they have, so plan for both lunch and dinner there and at surrounding restaurants, such as Mo Bettah's Hawaiian Style, Zulu Piri Piri Chicken Grille, and Pizza Studio.
 
Day 2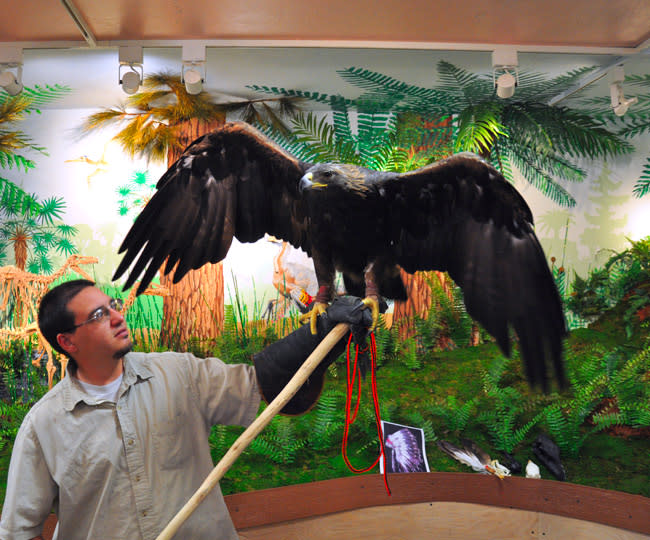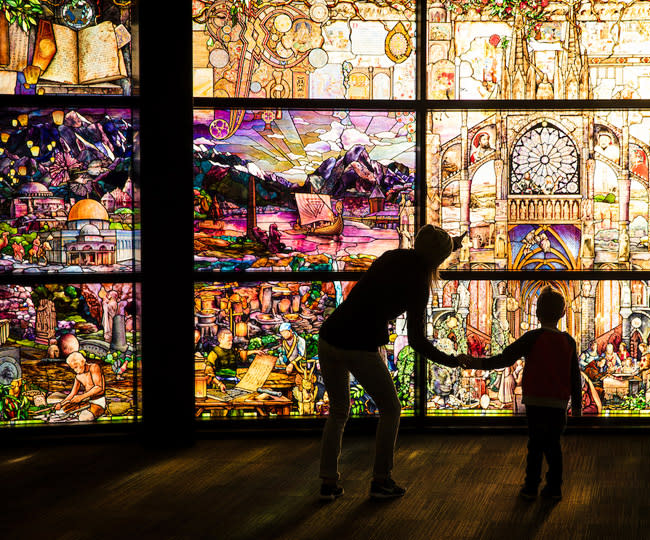 In the morning, eat breakfast at your hotel if it is offered and then head to Hutchings Museum, also located in Lehi. This museum is best known for its weekly live animal shows and their incredible exhibits featuring wildlife and the Wild West. A great feature of this museum is that it is very affordable for families!
After your visit at Hutchings Museum, head south on I-15 to Orem. The rest of the museums during your visit will be around the Orem/Provo area, so you may want to check into a hotel in Orem, Provo, or Springville for greater convenience. There are also so many restaurants in Orem it will be hard to choose just a few. The main hubs for really good food are along University Parkway and State Street. Some local favorites include Tru Religion with an awesome breakfast menu, Pizzeria 712 with thin crust pizza, Tucanos Brazilian Grill with endless meats, Yamato with sushi and an authentic Japanese atmosphere, Asa Ramen with amazing ramen bowls, and Maria Bonita with some of the best Mexican food in the valley.
The next museum to visit after your fill of delicious food is Orem Heritage Museum. Learn about the local area on a free guided tour and see artifacts from WWI, WWII, pioneer life, and the 1940s railroad era.
After you've learned about Orem's history, head to the Woodbury Museum of Art, established by Utah Valley University, and see local art, created by students and faculty. Then, head to UVU's library and gaze upon the Roots of Knowledge, a stained glass installation with 80 panels showcasing the history of the world. It is breathtaking and something not to be missed!
Day 3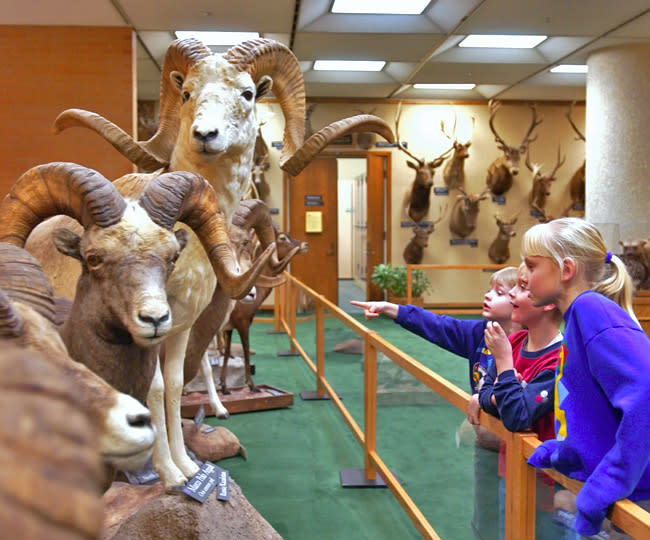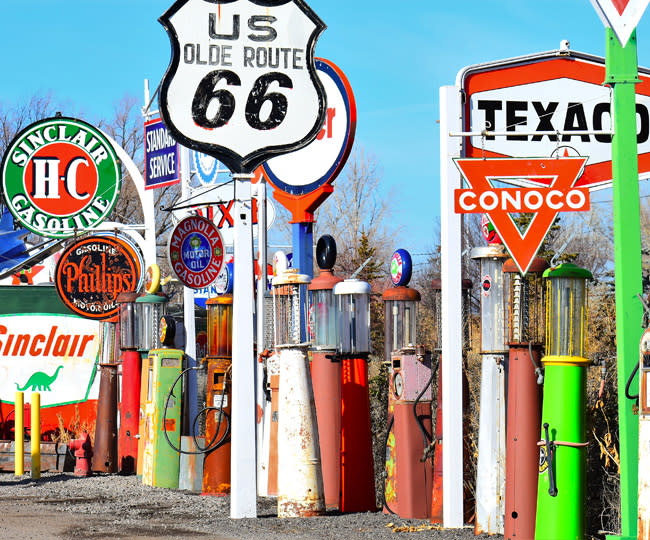 For your third day in Utah Valley, make the most of your time in Provo! Grab a kolache from Hruska's Kolaches or a dozen doughnuts from Provo Bakery and then head to Brigham Young University to check out their museums.
BYU has four museums: the Paleontology Museum, the Museum of Peoples and Cultures, the Museum of Art and the Bean Life Science Museum. If you are pressed for time, be sure to head to the Bean Museum first, which is a three-story museum filled with animals from all over the world. They have a liger, live reptile shows in the basement, and a humongous elephant, among many others. The Museum of Art is also really neat with exhibits that change frequently and showcase immersive works from around the world. While on campus, be sure to stop by the Creamery on 9th for an ice cream or eat lunch in the CougarEat!
Spend the rest of your day in Provo wandering through the city and enjoying the sights--it is pretty much a living museum with tons of historical buildings. Download a historic buildings walking tour for a guide to the most beautiful buildings! You can also visit Provo Pioneer Village on select holidays and throughout the summer for a look into the lives of early Provo settlers.
End the night on Center Street, eating at one of the many local restaurants in Downtown Provo and then watching the sunset over Utah Lake. On the way to the lake, stop by the Petroliana Museum, which has vintage signs from gas stations and makes for the perfect photo spot!
Day 4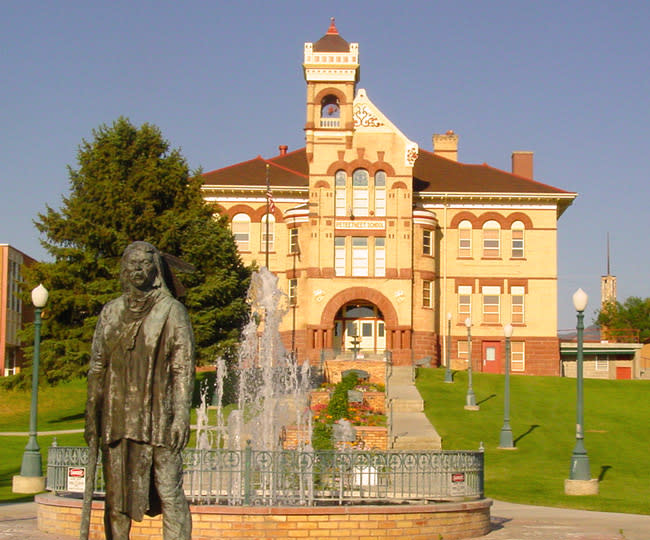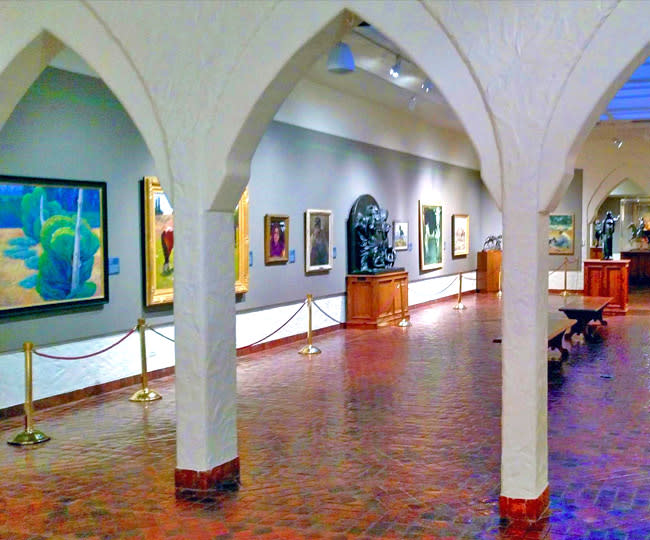 Today will be a lighter day with only two museums to visit, which will create a perfect ending to your Utah Valley museum crawl! Take the day slow and start with brunch at Guru's or Sidecar Cafe or grab a healthy smoothie from Ginger's Garden Cafe.
After your brunch, drive south of Provo to the town of Payson and visit the Peteetneet Museum. They are closed on weekends, so be sure to go on a weekday before 4pm. While there, you can wander through a historical building filled with history of Payson, Utah County, and the Wild West. Some of the most beloved rooms are the Western Room, filled with memorabilia about Joe Staheli, a world-class rodeo cowboy from Payson, and the Costume Room, showcasing popular clothing throughout the 20th century.
After your visit at the Peteetneet Museum, head back north to Springville and visit the Springville Museum of Art. This was the first art museum in the entire state of Utah and has a beautiful western flair, reminiscent of old buildings in San Diego. Much of the art is local and there is something exciting to find around every corner. If you love art, visiting this museum is a must!
To reward yourself for seeing all the incredible museums in Utah Valley, eat dinner at a restaurant with a cool atmosphere and then go antique shopping! Dine at Art City Trolley, a trolley car-turned restaurant, that serves amazing burgers and chicken sandwiches, or check out Strap Tank Brewery with craft beers and delicious American food. Then, spend the rest of your evening shopping for the perfect souvenir at Treasures Antique Mall.
If you love this itinerary, check out more things to do in Utah Valley or see a complete list of the museums in the area!