A Cultural Vacation to Utah Valley: Universities, Downtown, and Local Hotspots
Explore the campuses of Brigham Young University and Utah Valley University, discover hidden gems in each city's downtown district, and find local favorites among the cities in Utah Valley.
Utah Valley's Culture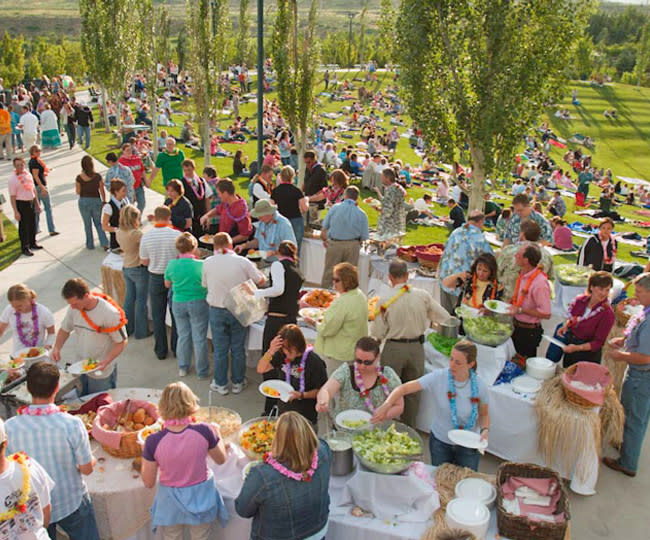 Utah Valley was established by pioneers from the Church of Jesus Christ of Latter-day Saints in the 1800s. Historically, it has also been a place full of cowboys, Native Americans, and Wild West characters. Today, there are still many Wild West characters, but in a family-friendly and fun way. College students make up a large population, attending Brigham Young University and Utah Valley University. There is also a Mormon influence, with temples and churches dotting the landscape. These two aspects have drawn people from all over the world to Utah Valley. Visiting local restaurants and neighborhoods will introduce visitors to people from Japan, Mexico, the United Kingdom, Polynesia, and many other regions. The overall atmosphere of Utah Valley is inviting, accepting, and curious, so visitors can feel a sense of excitement everywhere they travel to!
How to Explore the Culture
Hit the major cultural elements of Utah Valley by visiting local favorites and other sites that have made Utah Valley what it is today.
Universities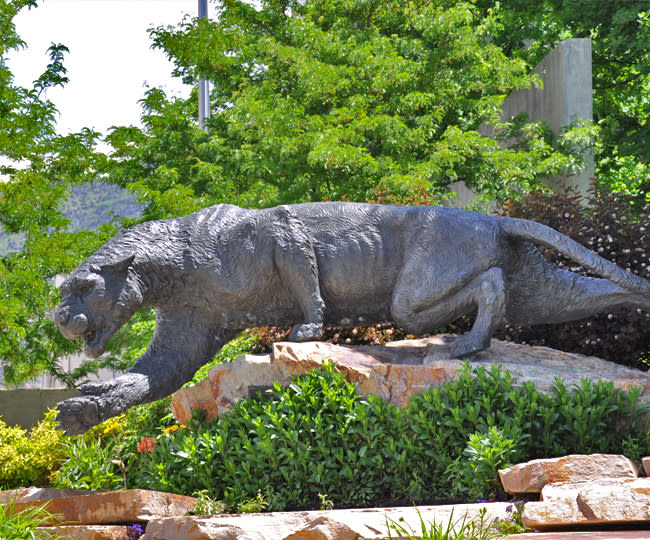 Much of the population of Provo is made up of BYU students and alumni. Everywhere you visit in Utah Valley, you are sure to see blue and white bumper stickers representing the school. A visit to the campus will help you learn what locals love so much about it. Some great activities on campus include taking a guided tour in a golf cart, visiting the BYU Creamery, attending a football game at the LaVell Edwards Stadium, visiting the Bean Life Science Museum, strolling through the Museum of Art, and attending a performance in the Harris Fine Arts Center.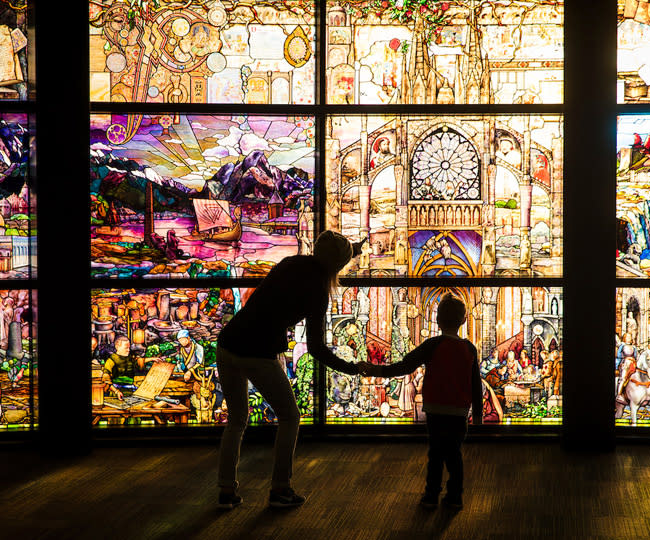 UVU is another major university in the Provo/Orem area. Students tend to be more local, so visiting campus will help you get a glimpse into the culture of the area. While visiting the campus, see a basketball game at the UCCU Center, watch a world-class performance at The Noorda Center for the Arts, and don't miss the opportunity to see the stained glass installation, Roots of Knowledge, in the Fulton library. This series of stained glass windows depicts the creation and discovery of knowledge throughout history and is an amazing masterpiece! 
Downtown Areas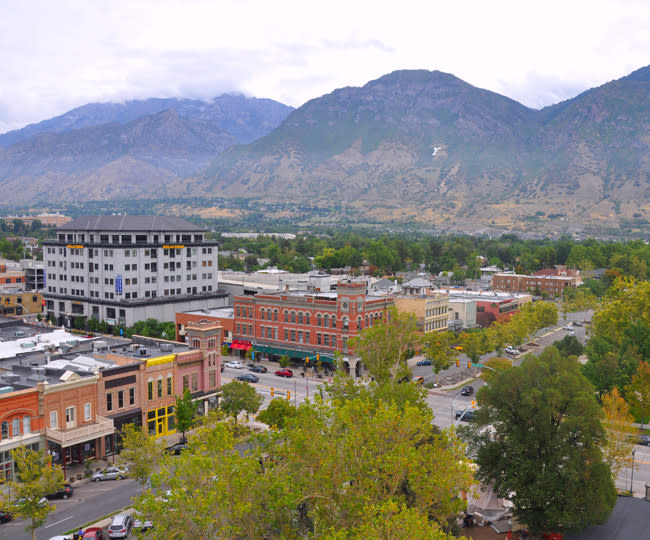 One of the most exciting places to visit in Utah Valley is Downtown Provo--especially on the weekends. The culture is very different from typical downtown areas in other cities--for example, there are few bars or nightclubs. Instead, find comedy clubs, incredible restaurants, axe throwing, and other unique attractions, all behind a facade of historic buildings. If you want to learn more about the historic buildings, take a historic building walking tour. Some places you have to hit include the LDS City Center Temple (perfect for picture taking and seeing beautiful architecture), Rockwell Ice Cream (a local ice cream shop), and Good Move Cafe (which shows how much people in Utah love playing board games).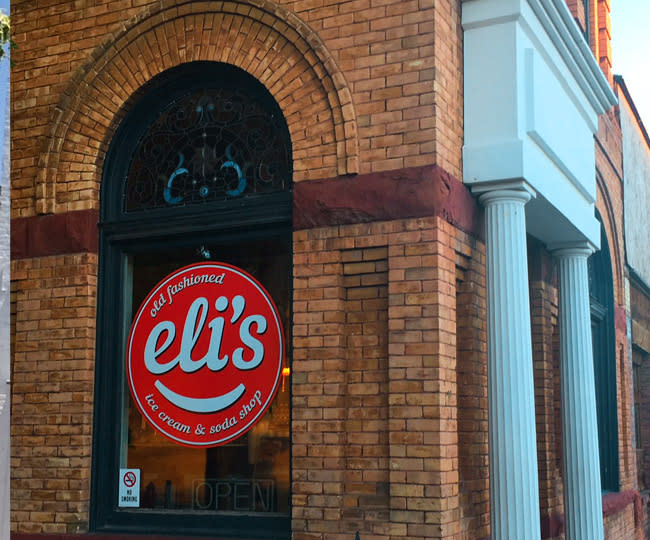 For a true small town Utah Valley experience, wander through Main Street in Payson. This small street will have you falling in love with the area, from its cute clothing boutiques to its classic ice cream parlor. Downtown Payson is also off the beaten path of regular tourist areas and the people you meet will most likely be locals. Some hidden gems along the street include Cut & Scratch (an awesome hair salon, dedicated to all things Rock n' Roll), Eli's Ice Cream and Soda Shop, Dalton's Steakhouse, and Goofy Guys (a collection of gag gifts and novelty items).
If you've ever seen Footloose, you have to put Downtown Lehi on your list. This area is home to Lehi Roller Mills, which was featured in the movie, and it makes a great photo opportunity! They also sell delicious pancake mixes, syrups, and other treats. Down the street is another baked goods store called Lehi Bakery. They are the "home of the square doughnut" and a tradition to hundreds of locals after serving the area for over 50 years! Wander along the street to find other local shops.
Local Hotspots & Cultural Centers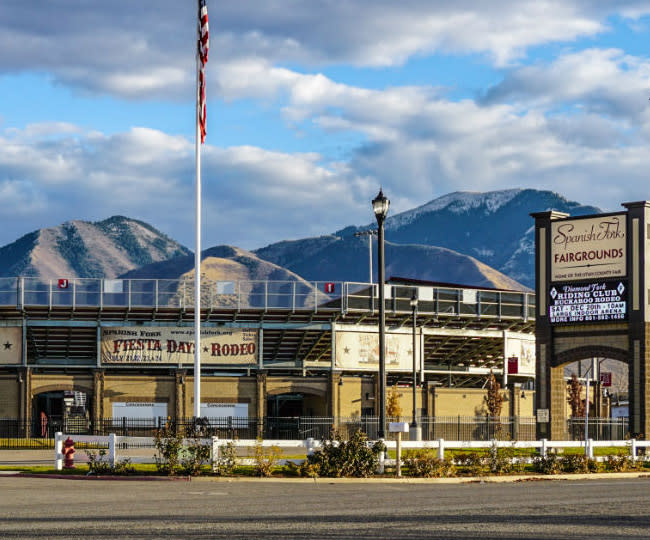 If you're looking for a Wild West experience while visiting Utah, Spanish Fork Fairgrounds is the place to visit! Each year, they host a number of rodeos and other exciting events, such as the Utah County Fair and the Fiesta Days Rodeo. Cheer on real cowboys and meet dozens of locals while attending an event. While in the area, also visit Main Street Spanish Fork with several local drive-ins, such as Glade's Drive-In, cute clothing boutiques, and Doc Brundy's (a popular place for playing the unique sport of duckpin bowling).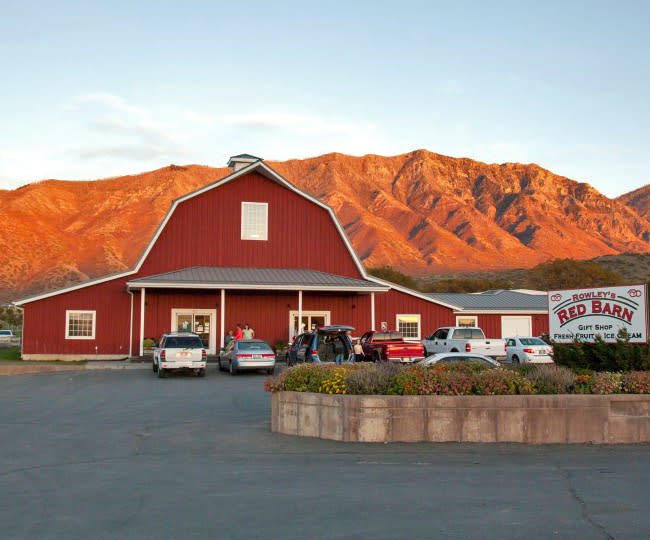 No trip to Utah Valley would be complete without a visit to the family-owned Rowley's Red Barn. This area is south of Provo, and makes a perfect stop on a roadtrip to Southern Utah. At the Red Barn, find dozens of local goodies made on their property, including ice cream, apple cider, and doughnuts, as well as a variety of fresh, seasonal fruits that they grow themselves. The apple slushes and fresh-picked cherries are local favorites. You can also visit the orchards if you call ahead of time or go on a select occasion, such as during their fall season.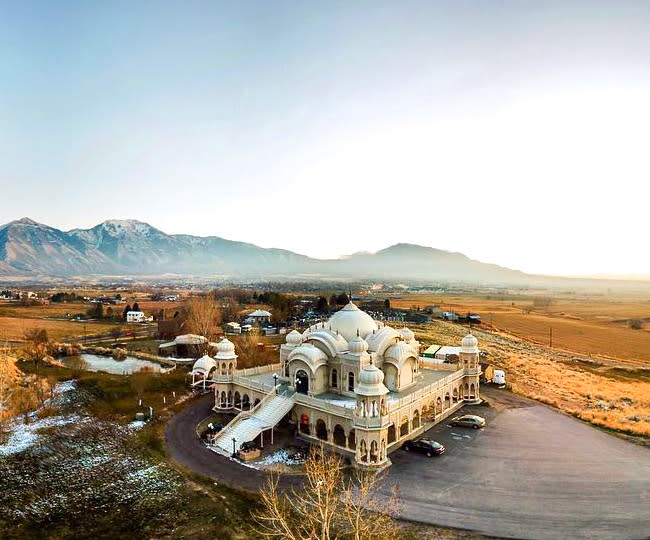 On the outskirts of Spanish Fork, there is a Hindu Temple! With one of the largest Festival of Colors celebrations outside of India, this beautiful temple is often visited by many. The building itself is gorgeous and tours are available for visitors to learn more about the Hindu culture. Visitors can also celebrate during one of the many festivals throughout the year, try a vegetarian buffet with Indian food, or visit the llama farm and feed the llamas.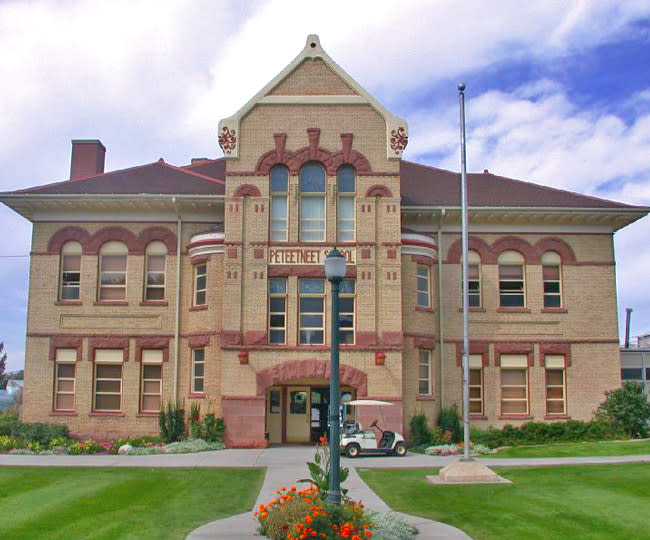 For a glimpse into early Utah life, visit the Peteetneet Museum in Payson. There, you will find a room featuring memorabilia from one of the Wild West's favorite activities: rodeos! The famous professional cowboy, Lee Staheli, donated many of his personal belongings from his days entertaining in rodeos. Some of the neat items you can see include saddles from competitions, paintings, statues, and a lifesize horse statue. Learn more about the unique sport of rodeos, as well as the history of Payson. After browsing the museum, drive along the scenic Nebo Loop National Byway, which is just down the road.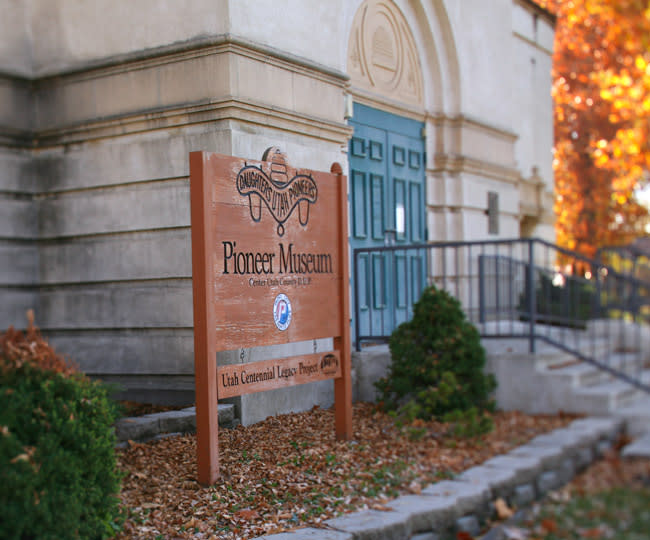 Pioneers established many major cities throughout Utah, so learning about them is essential if you really want to discover Utah Valley culture. There are several Daughters of Utah Pioneers museums throughout Utah Valley, including one in American Fork. During the summer, tour for free or set up an appointment to tour the museum at any other time of year. In the American Fork museum and others scattered throughout Utah Valley, find furniture, clothing, photographs, and more to learn about the pioneers of Utah.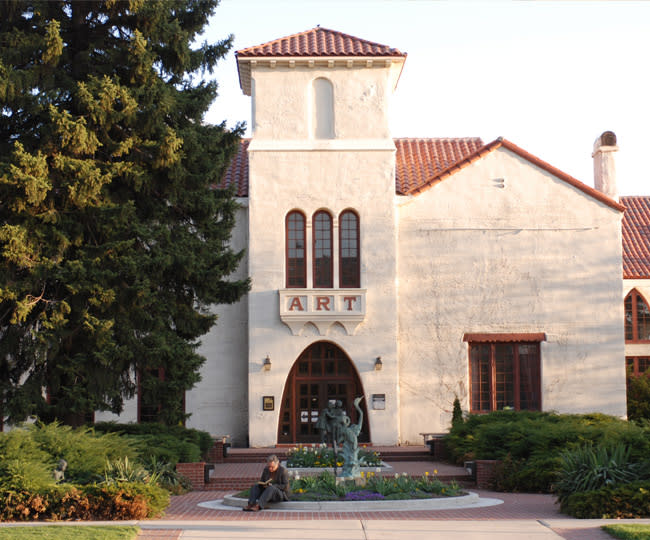 Springville has long been known as Art City because of the Springville Museum of Art. It was the first art museum, established in Utah over 100 years ago, featuring exhibits with local, national, and international art. They have 15 exhibits throughout the year, so every visit will be new and exciting. Not only do they house amazing art, but the building and atmosphere are unique and beautiful as well. The city of Springville, especially Main Street, have also taken on the identity of "art city," so wander the street to find cool sculptures and paintings throughout.
Cultural Foods to Try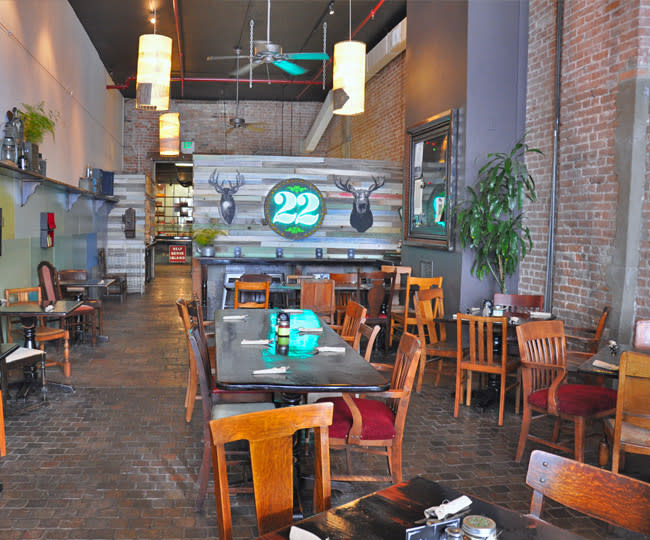 While at Station 22, partake in two local favorites: funeral potatoes and soda! They have an entire wall dedicated to specialty imported sodas, which is the drug of choice for many Utahns. As for the funeral potatoes...you just have to try them to understand the obsession!
Ohana Grill
Due to a large population of Polynesians throughout Utah Valley, there are many places to try great Polynesian food. One of the yummiest, most authentic places to try is Ohana Grill. Load up on rice, mac salad, garlic chicken, loco moco, and mango otai!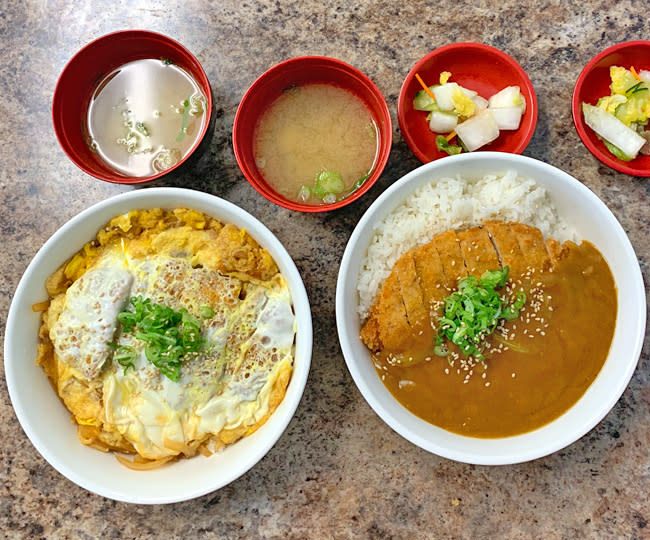 K and her husband opened up K's Kitchen so that people in Provo could enjoy real Japanese food. Hailing from Japan, K creates delicious traditional Japanese food that doesn't involve sushi. Instead, she makes what regular Japanese people eat on a daily basis: domburi! Don't be scared, domburi is just bowls of delicious rice, meats, and sauces.
Named after the friendly and loving Maria Bonita, a visit to this Mexican restaurant will please both your tastebuds and soul. The atmosphere is lively and welcoming, just like being in someone's home! Share a meal of taquitos, enchiladas, or any of the other delicious menu items--and trust us, the portions are huge, so you'll want to share!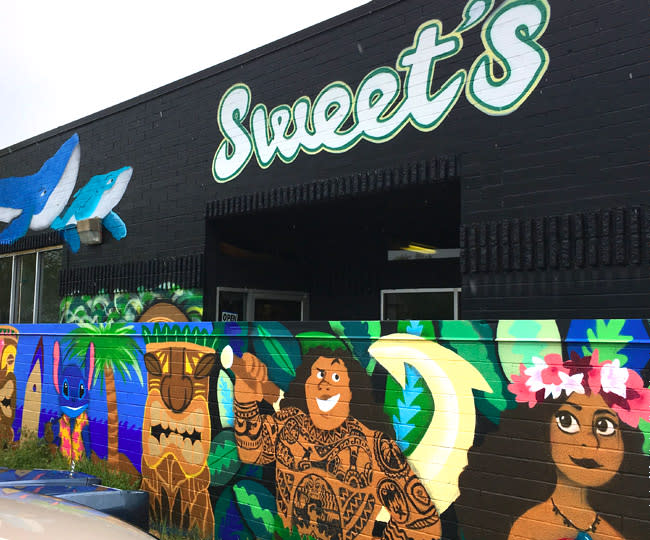 Nothing can really beat the atmosphere of Sweet's Island Place, from the phenomenally friendly service, to the relaxing Hawaiian music. They even have live music on occasion, so you can enjoy your kalbi short ribs and katsu chicken during the performance. While there, you can also find an authentic lei shop with gorgeous flowers and a colorful mural of Polynesian Disney characters.
There aren't many places that serve amazing Peruvian food outside of Peru. La Carreta is one of those places! Try something authentic, such as lomo saltado, or play it safe with some nachos. Either way, you'll definitely want to wash it all down with Inca Kola!
Cultura Bakery and Cafe
If you're looking to find authentic Guatemalan pastries, look no further than Cultura Bakery and Cafe. They have pan dulce baked daily and a whole bunch of pastries with fun shapes and textures. The restaurant itself is also very cute and quaint.
Another great Mexican restaurant, this one will also please your tastebuds! Most nights, you will find this place full of people enjoying great food! The servers are friendly and the food is authentic. Whatever you do, order a churro and the al pastor tacos.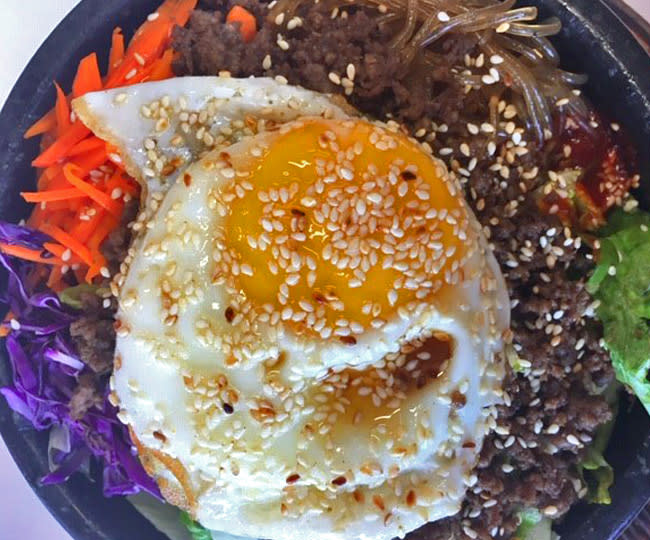 Many international students come to Provo to attend college and luckily, many of them stay! A small Korean population can be found concentrated around BYU campus, as well as delicious Korean restaurants. Koko Lunchbox is one of the most delicious--try the stone bowl!
Find Indian food at its finest at Bombay House. They serve all your favorites, from curry dishes to vegetarian meals that will fill you up! The experience will not only be authentic, but it is also in a romantic setting with appetizing sights and smells.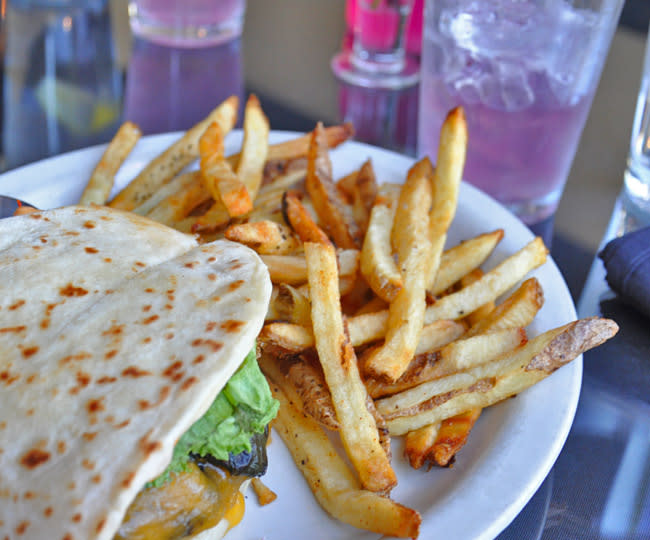 Black Sheep Cafe is a unique restaurant and one of the only ones in the area that serves Native American cuisine. Dining here will open you up to Navajo tacos, poblano chilies, the Goat Burger, and bright pink cactus pear lemonade! You will love eating your meal amidst their Southwestern flair.
In Utah Valley, you will have no problem finding a variety of cultural experiences and food that will provide a new experience! For cultural events, check out our calendar of events. Also, be sure to browse through our list of things to do in the area to fill the rest of your time in Utah Valley!