UVU CAMPUS
 An institution that educates more Utahans than any other university, Utah Valley University has evolved rapidly from a small institution with a few hundred students learning wartime trades on the old Provo fairgrounds. The campus has sites in Heber, Canyon Park, Capitol Reef, Saratoga Springs, and elsewhere, but the main campus in Orem is a great place to spend a day of learning.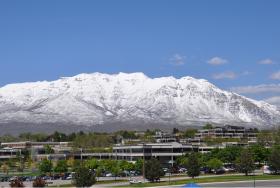 Campus Tours - Utah Valley University offers campus tours to all visitors. You will have the opportunity to learn about the campus in the hour long tour from the knowledgeable student ambassadors. UVU's campus is truly unique as all of the buildings on the main campus are connected with indoor walkways, so the walking tour can be done comfortably any time of year. Private tours are also available for large groups between 10-100 people.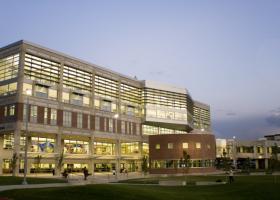 Library - The Utah Valley University Library is a great place to check out journals, encyclopedias, a digital library, and books on thousands of topics. If you need a quiet place to read, you can schedule a study room for 2-10 people. The library also features the George Sutherland Archives, which make available material that document and reflect the history and development of Utah Valley University and the surrounding area. The literature here can be copied or scanned within 24 hours to facilitate learning.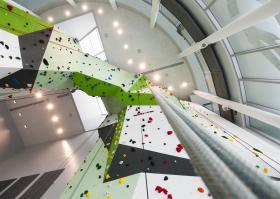 Wellness Center - The Wellness center is one of the best places to visit on campus, as it blends the mental aspects of learning with the physical. Classes that instruct the mind and body are offered for those looking to learn Yoga, PiYo, Insanity, OULA, Zumba, or other fitness regimens. Daily passes are $5 for guests, which allow visitors access to most of the facilities, including the classes, bowling, fitness classes, bikes, treadmill, soccer basketball and volleyball courts, The Demonstration Kitchen features demonstrations daily, and is a great place to learn new cooking skills. The Wellness Center also features a great rock climbing wall, with rentable equipment. If you feel the need to slow down, the Reflection Center is a non-denominational religious space for meditation, prayer, reflection, or other forms of individual expression.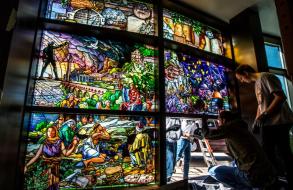 Roots of Knowledge – After 12 years in the making and a world tour, this stained glass art work now resides at Utah Valley University. Tom Holdman and his studio have crafted 80 individual panes spanning 200 feet across the Fultron Library. The work of art contains over 60,000 pieces of not just glass, but rocks, fossils, coins, and even meteorites. You'll be left speechless as the evolution of knowledge is illuminated through this window of human history.
UCCU Center - The UCCU Center is an 8,500 seat venue that hosts athletics, family shows, concerts, trade shows, expos, and can accommodate just about any event. The center is where educational events like guest speakers, lecturers, convocations, symposiums, and religious services are held. Check out their calendar to see what's coming up soon.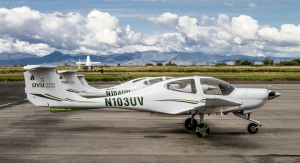 Aviation Tour 1185 Mike Jense Cir, Provo, 84601 - UVU's famed Aviation Science program is located at the Provo Airport, a short 10-minute drive from the main campus in Orem. The university is well-known for operating the safest and most advanced training aircraft fleet in the world. Hangar B features simulators, an advanced aircraft fleet, and state-of-the-art facilities. They also offer aircraft rentals at competitive rates.
---