BYU MUSEUM TOUR
Total Walking distance - 1.5 Miles. Total Walking Time - 30 minutes.
OR Total Driving Distance - 1.5 miles. Total Driving Time - 6 minutes.
Brigham Young University is home to five different museums, each with a unique focus. The campus itself offers tours  that you can schedule online, and a guide can take you around and point out all the museums and different on-campus attractions. Otherwise, campus maps are available to help you navigate yourself around nearly 100 buildings.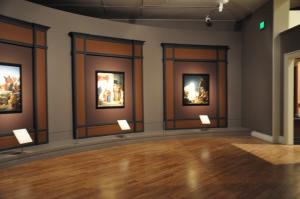 BYU Museum of Art Hours: Mon, Tue, Sat 10:00 AM - 6:00 PM, Wed-Fri 10:00 AM - 9:00 PM. The Brigham Young University Museum of Art is a place for people to seek knowledge and values, self-affirmation, and spiritual understanding. As one of the largest and best attended art museums in the Mountain West, the BYU Museum of Art offers a dynamic exhibition schedule that includes world-class traveling shows and unique temporary exhibits. They have hosted galleries from famous artists from around the world, and the permanent collection contains works from many renowned artists including Rembrandt, Carl Bloch and Norman Rockwell.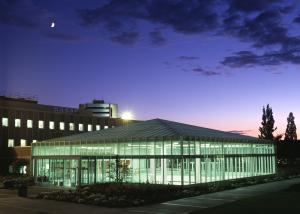 BYU Family History Library Hours: Mon-Sat 7:00 AM - 12:00 PM. The BYU Family History Library provides genealogical researchers throughout the world access to a rich repository of histories.The records here have been created by family members to celebrate the lives of their ancestors. With links to hundreds of records and volunteer expert consultants, this library provides the tools necessary to search for your family. If you've ever wanted to learn more about your ancestry, this is the place to do it!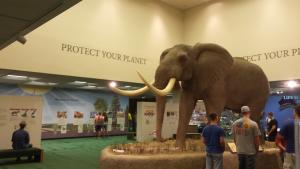 BYU Bean Life Science Museum  Hours: Mon-Fri 10:00-9:00, Sat 10:00-5:00 The Bean Museum on Brigham Young University Campus features life-like exhibits and houses an extensive collection of mammals, birds, fish, reptiles, insects, plants, shells, and eggs. It is frequently used for educational programs because it allows visitors to experience the wonders of nature first-hand. Programs include Live Animal Shows, Nature Experienceships, and Saturday Safaris.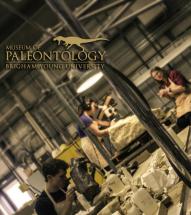 BYU Museum of Paleontology Hours: Mon-Fri 9:00-5:00. The BYU Museum of Paleontology shows visitors the cutting edge of dinosaur science. The museum is a thriving hotbed of discovery-and makes you a part of it. Travel through time with fully mounted dinosaur displays, some of the animals so new they haven't yet been named. Be there as the discovery happens, watching scientists and students at work through the display window of a real fossil laboratory. Nearly all of the fossils are kept in the museum's collections room. Approximately 25,000 visitors a year come here to see dinosaur fossils prepared, to touch real fossils, and to learn about the ancient life of our planet.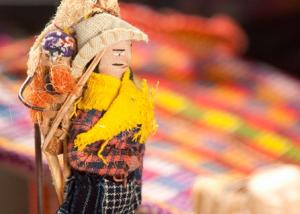 BYU Museum of Peoples and Cultures Hours: Mon-Fri 9:00 AM - 5:00 PM. This museum serves as a home to anthropological artifacts from cultures around the world. Exhibitions are created by Brigham Young University students working under the direction of the BYU Department of Anthropology. The collections of the Museum of Peoples and Cultures specialize in five main areas: The Great Basin, The American Southwest, Mesoamerica, South America, and Polynesia. Educational programs at the museum include Story time, FHE at the Museum, Scout Patches, and Date Nights.
---