A Winter Guide to Utah Valley: Activities, Food, and Fun!
Some of the best reasons to come to Utah Valley during the winter are to visit friends and family for the holidays and to play in the greatest snow on earth. No matter what brought you here, here are awesome winter activities that can help you make the most out of your trip!
Day 1 - Sundance Mountain Resort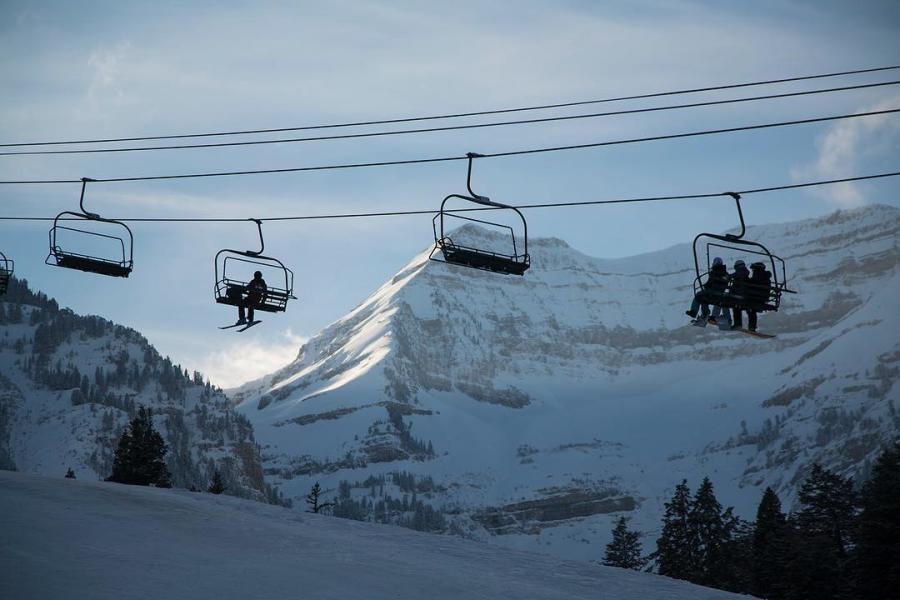 Spend your first winter day in Utah Valley having fun at one of the greatest attractions in the area--Sundance Mountain Resort! Purchase your day pass online to save time and hit the slopes before a line develops at the ski lift. Skiing and snowboarding at Sundance is open to all levels, with a bunny hill for practicing. The courses are well-marked, with a variety of options for both advanced skiers and beginners. To cross-country ski, visit the Sundance Nordic Center for rental equipment.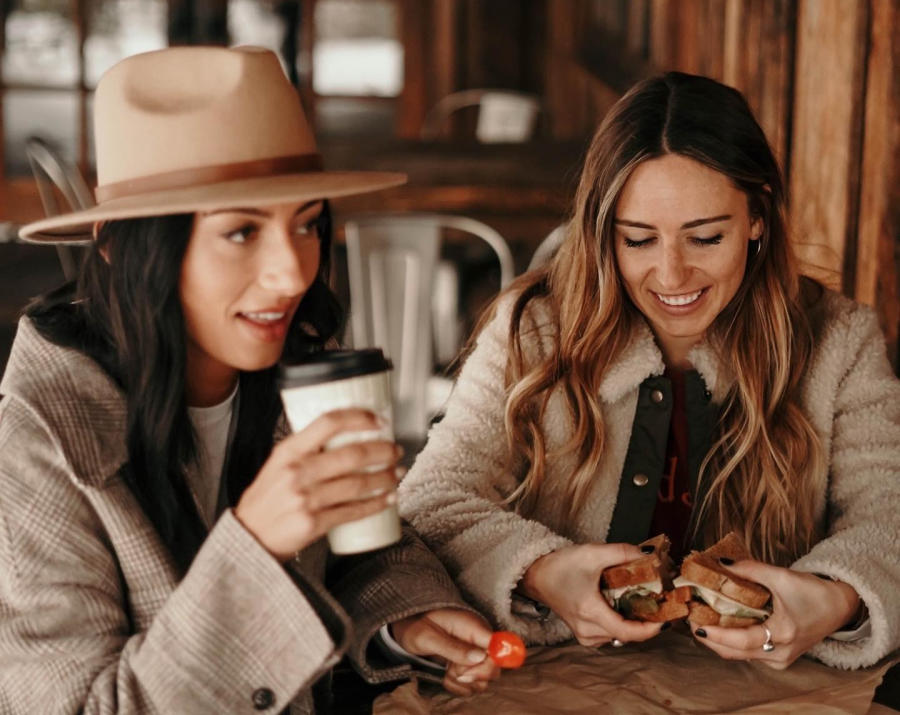 Between skiing trips, be sure to take advantage of the delicious food at Sundance Mountain Resort. For sit-down options, choose either the Foundry Grill or the award-winning Tree Room. For a quicker meal, grab nachos at Bearclaw Cabin or order a large sandwich from the Sundance Deli.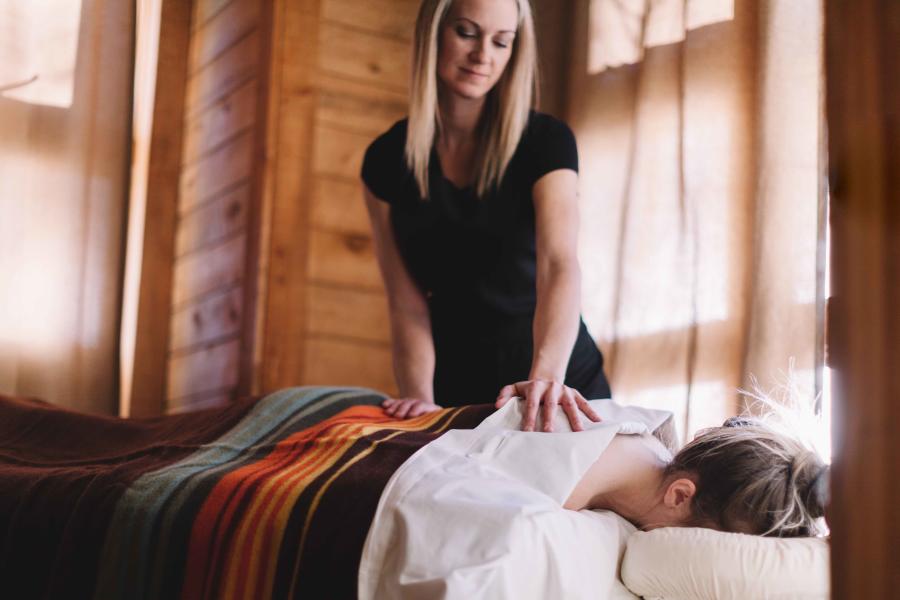 Sundance offers a variety of other activities that families can enjoy. Visit their art studio to create art, book a winter Ziptour, or relax after skiing at the spa. During the night, Sundance is still hopping with excitement! Ski the lit-up slopes or visit the Owl Bar, with live music and an energetic atmosphere.
Day 2 - Springville and the Nebo Loop
Day two will be a fun-filled adventure with snow activities, south of Provo. After all, when you visit Utah you have to experience the greatest snow on earth with as many snow activities as possible!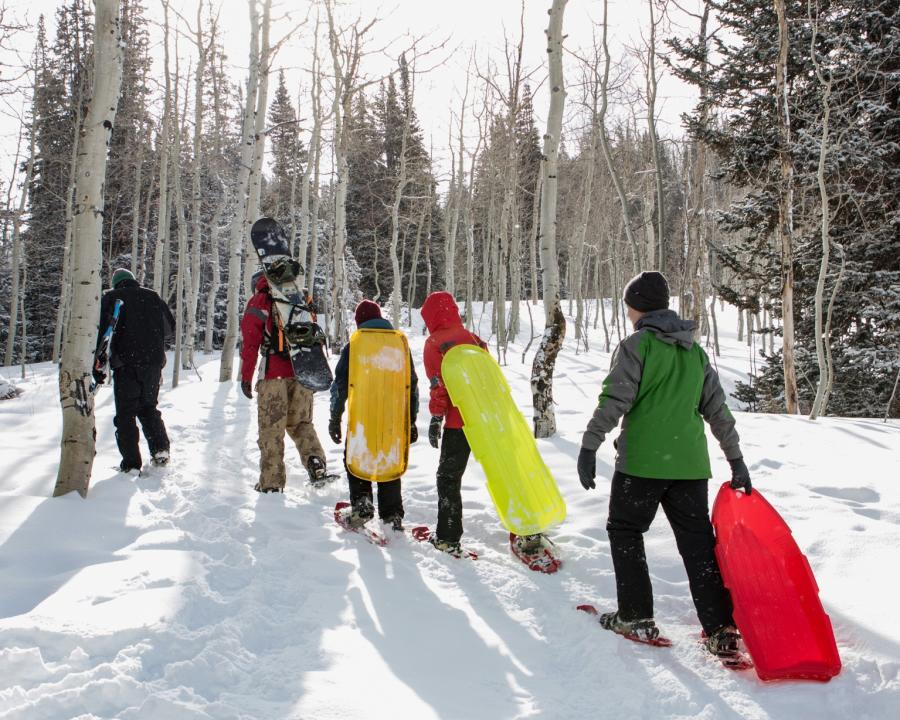 Start the day off with hot coffee and breakfast from Hobble Creek Coffee in Springville, then drive through Hobble Creek Canyon to find prime sledding spots at Jolley's Ranch. You could easily spend the whole morning going down hills with your family or use the campground as a good starting point for snowshoeing throughout the canyon.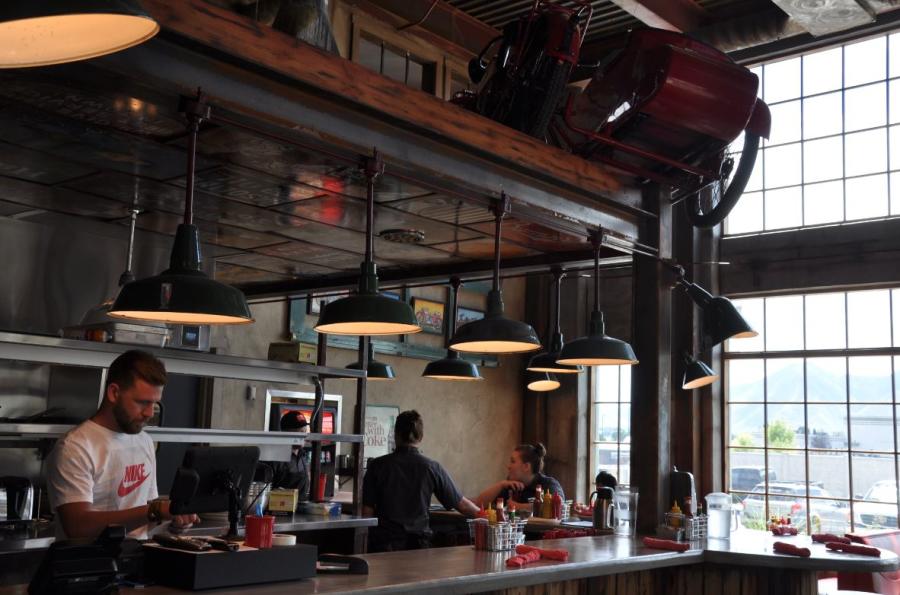 After your morning adventures, warm up with lunch from The Sidecar Cafe, which is set inside the neat Legends Motorcycle museum, which is open only for breakfast and lunch. Their brisket steak burgers are scrumptious and will fill you up, providing the fuel you will need for your next adventure on the Nebo Loop National Scenic Byway. Rent a snowmobile to experience the Nebo Loop during the winter. Since the road closes seasonally, you can drive your snowmobile right on the main road, which provides gorgeous views of the landscape below.
Eat at Dalton's Steakhouse for dinner--you've earned it. Dalton's has been named one of the top ten best steakhouses in the state of Utah and has the meats to prove it. They are famous for their steak, of course, but also their prime rib, which is juicy and tender. The atmosphere is family friendly and has a great Western theme.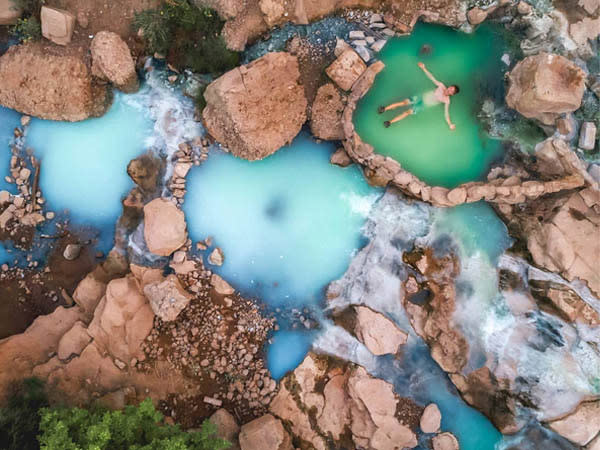 Photo Credit: David M Rule
Depending on when you visit, there are two ways you can end day two on your winter tour of Utah Valley. The first way is to see a holiday lights display at the Spanish Fork Festival of Colors if you visit during December. This holiday festival has incredible light displays, from a nativity scene to Western cowboys to Toyland and the North Pole. It is a favorite local tradition. If you visit after the holidays, spend your evening hiking to Fifth Water Hot Springs. After hiking for about 2 and a half miles, you will find several pools of hot water with varying temperatures, so you can find the one that is just right.
Day 3 - Winter Fun in Provo
Day three can include a variety of fun winter activities around Provo. Grab a coffee and pastry at either Rugged Grounds, Peace on Earth, or Juice N' Java--all of which have great atmospheres and local coffee--and then go have fun!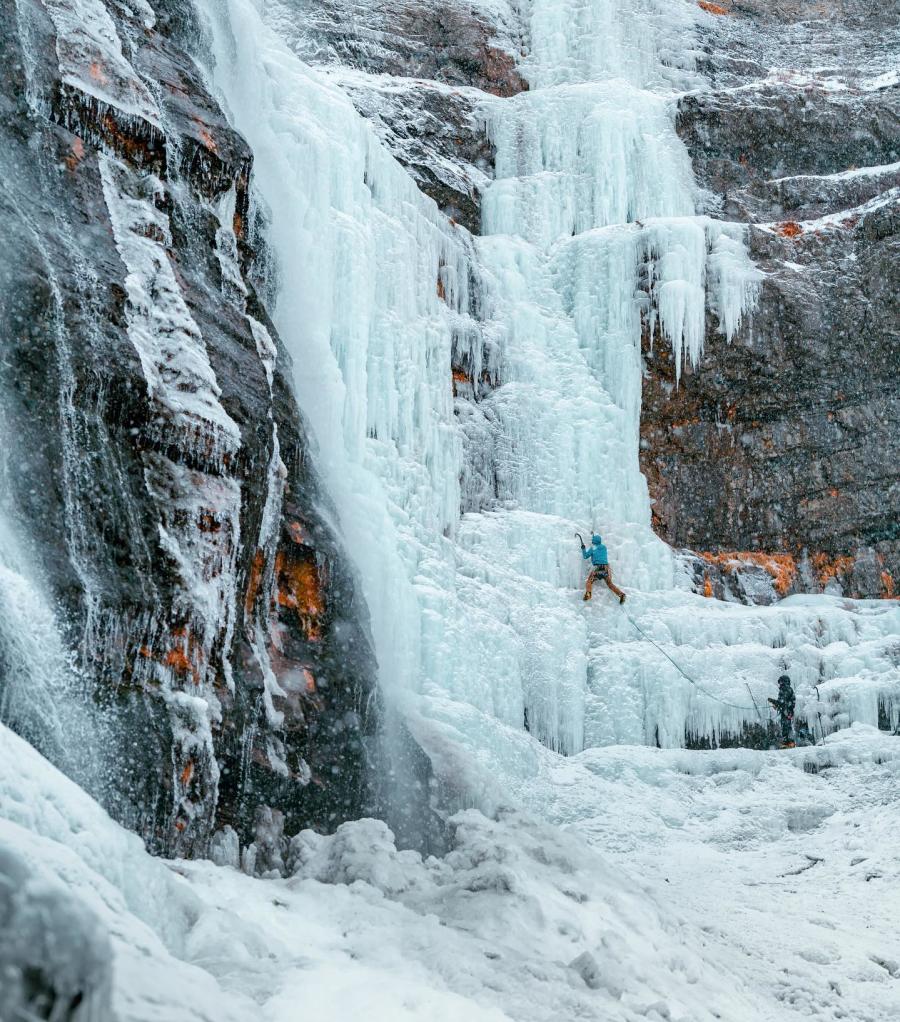 Possibly the most iconic natural feature of Provo is Bridal Veil Falls, a 607-foot waterfall inside Provo Canyon. Bridal Veil Falls is stunning in the winter when the water freezes and sparkles and is a short walk from the parking lot, so you won't have to be out in the cold for too long. If you're lucky, you may even see daring ice climbers making their way to the top of the falls.
Another great winter activity is ice skating at Peaks Ice Arena, an indoor Olympic venue. After your morning fun, grab lunch at the popular lunch spot, Molly's, which is only open until 2pm. Molly's serves some of the best comfort food in Utah Valley, including mashed potatoes and gravy, pot roast, beef brisket, or a daily special. If you'd rather have something simpler and quicker, grab a gourmet hotdog at JDawgs, cut criss-cross and covered in their special sauce.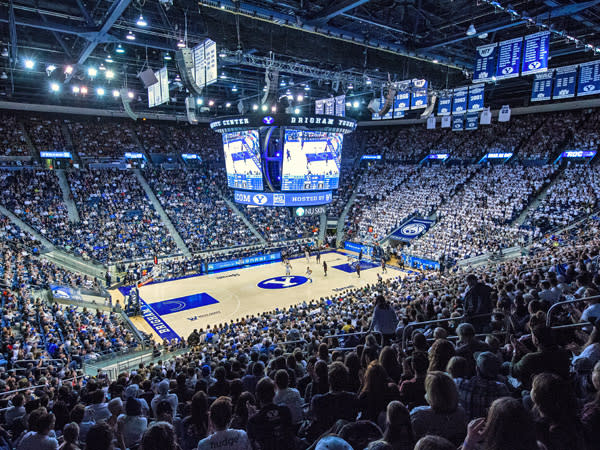 If you're in Provo, you have to visit Brigham Young University, the major college in the area that has several museums and attractions. During the winter, grab tickets for a performance at the Harris Fine Arts Center or for a sports game. During the holiday season, seeing Christmas Around the World is a must and during the rest of winter, watching a basketball game at the Marriott Center is always a blast! After spending time at BYU, head over to the Shops at Riverwoods when it gets dark for shopping and taking in the atmosphere. In December, the trees are lit up with Christmas lights and in January you can attend their annual Fire and Ice Festival with ice sculptures and fun for the whole family.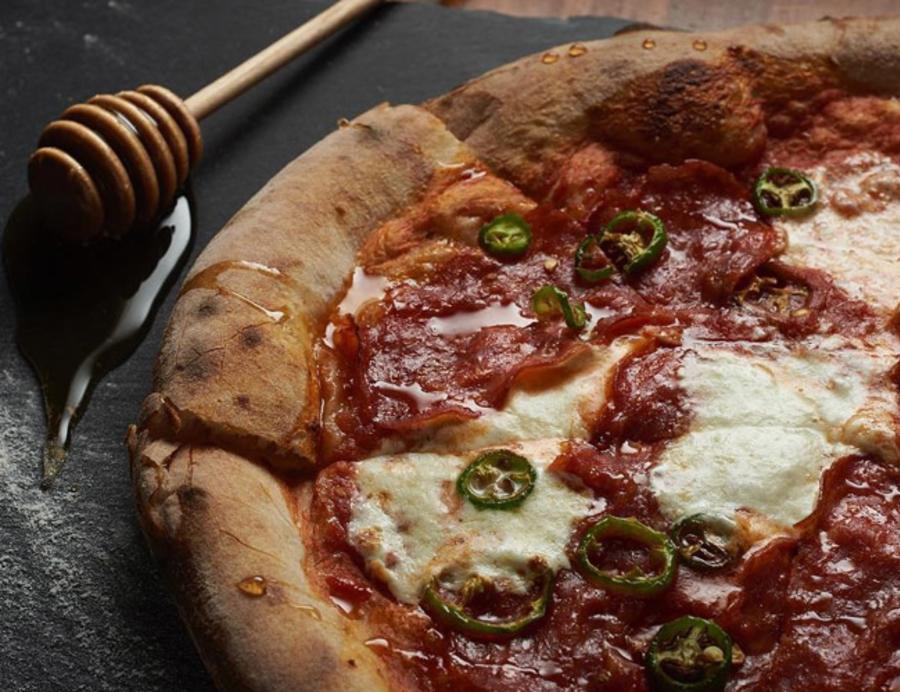 Options for dinner in Provo are endless. Some local favorites include the romantic Bombay House, serving exquisite Indian food, fast casual Mozz Artisan Pizza with super thin crust, or Seven Brothers Burgers for the wildest, juiciest burgers you could dream of.
During the holidays, end the night on a Christmas Cruise at CLAS Ropes Course, where you can see holiday lights while cruising along the Provo River. If you visit after the holidays, enjoy strolling down Center Street in Downtown Provo and taking in the nightlife at a comedy club, karaoke venue, or the First Friday Art Stroll.
Day 4 - Lehi and Pleasant Grove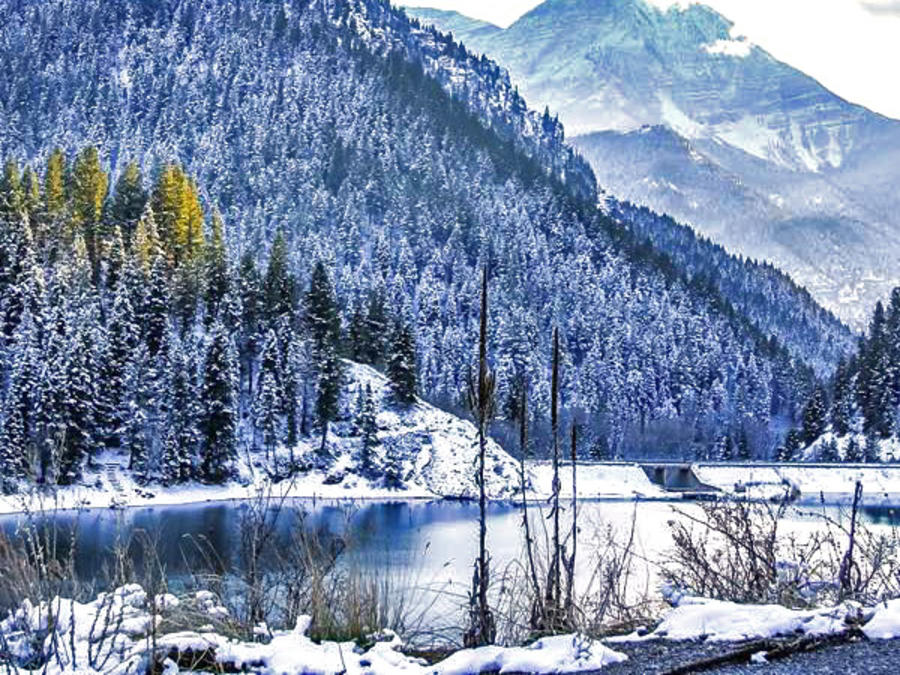 Your last day in Utah Valley will be a great way to end your winter getaway. Grab a delicious waffle from Waffle Love or a kolache from Hruska's Kolaches in either Provo or American Fork and then head into the mountains for your last snow activity in Utah Valley--snowshoeing! The road to Tibble Fork Reservoir, up the beginning of the Alpine Loop, is open year-round and leads to beautiful lake scenery you can hike around.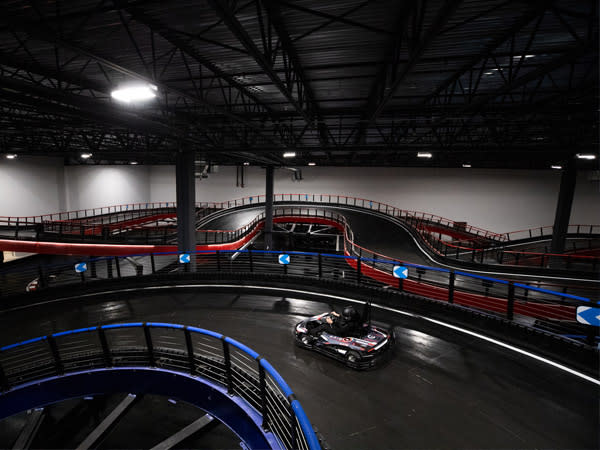 When you've had enough time to take in the beautiful snowy wonderland, make your way to Pleasant Grove for the next few hours. Visit Cravings Bistro for a grilled cheese sandwich, then head to The Grid for some indoor fun. The Grid is a go-kart attraction with multiple levels for racing. You can go up to 60 mph as you race with eleven other people and then visit the arcade with unlimited games that are included in the cost.
Across the street from The Grid is Evermore Park, an immersive theme park. During Evermore's winter world of Aurora, see live animal shows, visit with winter characters, and wander through the Victorian village. It's a unique venue with lots to see and do.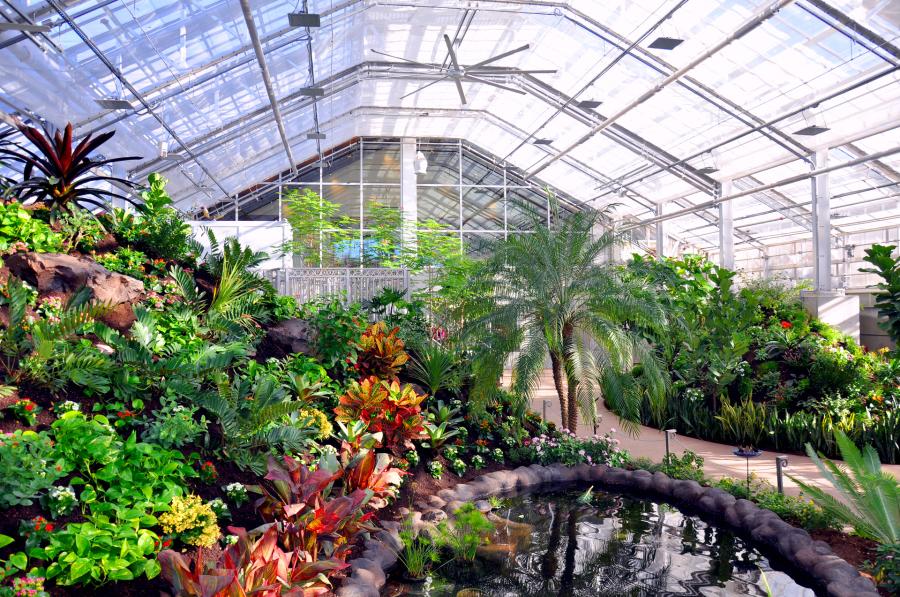 There is so much to see and do at Thanksgiving Point throughout the year, including visiting a dinosaur museum or a butterfly biosphere. During the winter, cozy up next to the fireplace for dinner at Harvest Restaurant and then head out to see Luminaria. Luminaria is a magical walk through of dazzling holiday lights, including a candy cane forest, a pathway that lights up as you walk on it, and a colossal Christmas tree. Luminaria goes from the end of November until the beginning of January.
Your four days of winter fun in Utah Valley will be one for the books! Utah Valley offers a variety of winter activities beyond this list. See our winter activities page for more ideas.