A 3-Day Summer
Family Fun Tour
of Utah Valley
There's so much to do in Utah Valley for families! You can explore the mountains together, check out an interactive museum, and so much more! There are delicious places to eat for every palate and unique activities that will help you create family memories for a lifetime! See our three-day itinerary below!
Day 1
When you arrive to Utah Valley, you will quickly discover that there is so much to do here! You will want ot get started on your tour of Utah Valley immediately! We suggest basing yourself in Provo, which is in the heart of Utah Valley and central to the activities in this 3-day itinerary. After checking into your Provo hotel, hurry over to Hruska's Kolaches for breakfast. Kolaches are a soft, delicious Czech pastry that can either be sweet (with cream cheese and fruit jellies on top) or savory (stuffed with meats and eggs). They are only open in the mornings until they sell out for the day!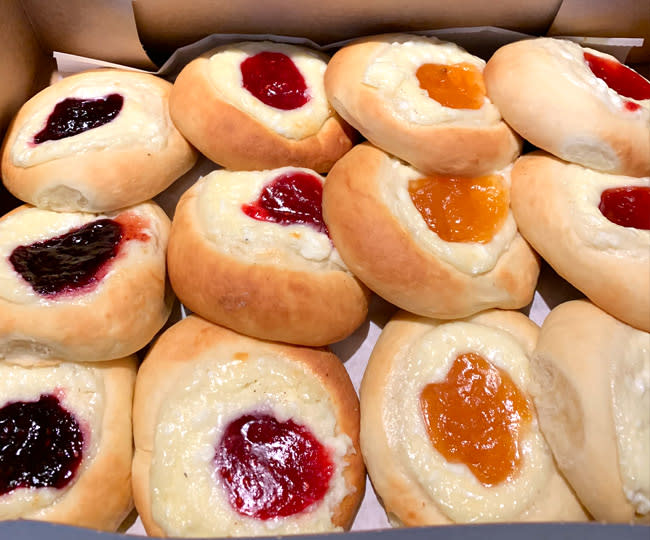 After breakfast, the fun begins! The first activity of the day is visiting the Sri Sri Radha Krishna Temple and their llama farm, just 20 minutes south of Provo in Spanish Fork. Visitors can tour both the llama farm and the temple, but the tours must be booked in advance. On the tour you can pet and feed llamas, learn about the Hindu religion, visit the gift shop, and eat lunch at the vegetarian buffet that is served daily! If you visit at the end of March you can attend the highly popular Festival of Colors, or go in September for India Fest!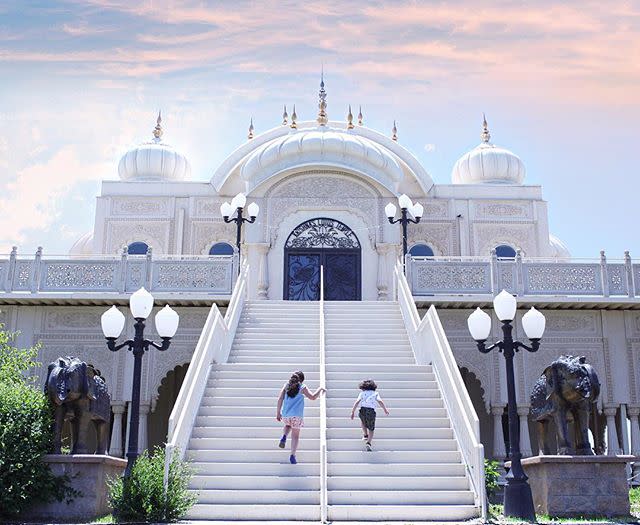 After lunch, head back up to Provo and explore Brigham Young University! BYU is a beautiful campus that visitors can tour on a golf cart. Some family favorites there are the Bean Life Science Museum, which has tons of animals from all over the world (including a liger that was once at a local zoo), the Museum of Art, and the Creamery on 9th, which has some of the best ice cream in Utah.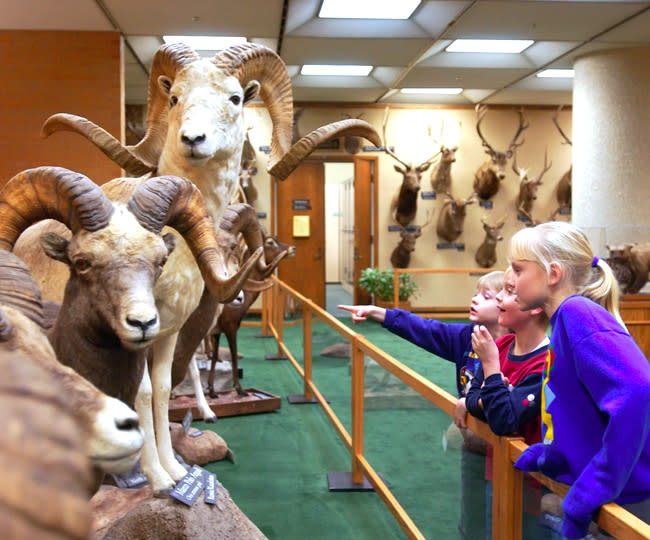 End the day in Downtown Provo! There are so many places to eat there that are local, international, and incredible that it will be hard to choose just one! Some of our suggestions are Black Sheep Cafe (a Native American restaurant that serves Navajo tacos), Lucy's Brazilian Kitchen (can you say gourmet rice, beans and steak?), Station 22 Cafe (good ole' American food, including a Utah favorite: funeral potatoes!), or La Dolce Vita (with classic Italian dishes). After dinner, walk around town and go to a comedy club show or do some karaoke at Heart and Seoul Karaoke in a room you can reserve just for your family. Another fun option is to get your feet kissed by tiny fish at FishKiss Fish Spa!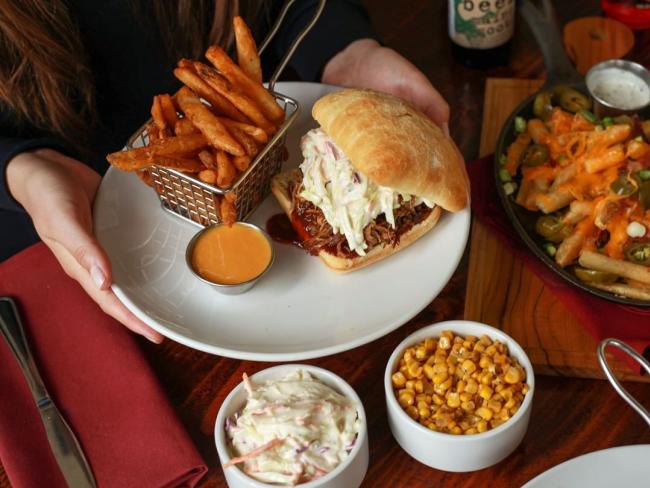 Day 2
Your next day in Utah Valley will be just as fun as the first! Start with breakfast at Aubergine & Company, which has vegan options and delicious healthier menu items.
Today is the day to explore Timpanogos Cave National Monument, which is open from the end of May until October! The tour of the cave is an hour long, but there is a steep hike up to it, which doesn't have very much shade, so you will want to do it in the morning when it is cooler outside. Plan to spend about 3-4 hours at this attraction, including the hike up to the cave, the cave tour, the hike back down, and browsing through the visitors center.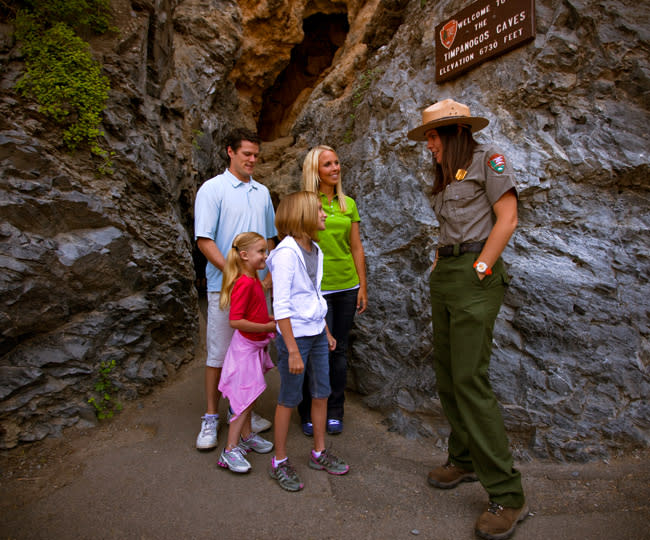 After the hike and cave tour head over to Thanksgiving Point! There is so much to do there, so the rest of the day will be spent visiting the many different venues. Get an explorer's pass to save money if you plan to visit at least two venues in a day. It would be ideal to start at Ashton Gardens to make sure you can see all the gorgeous flowers during the daylight hours. You can even sit at the Trellis Cafe and eat lunch while overlooking the gardens.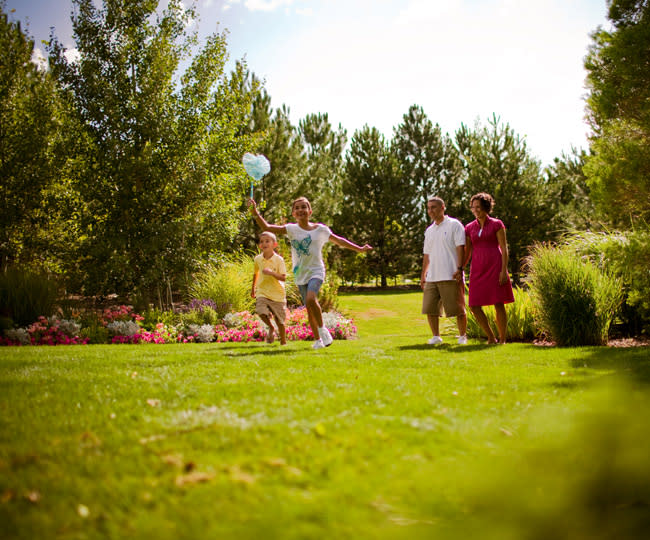 After walking around the gardens, visit the Museum of Natural Curiosity for younger kids or the Museum of Ancient Life for older kids (honestly though, anyone could easily be entertained at both museums). See dinosaurs, do a mini ropes course, and play at the many exhibits. Round off the day with a visit to the Butterfly Biosphere where you can explore the world of bugs!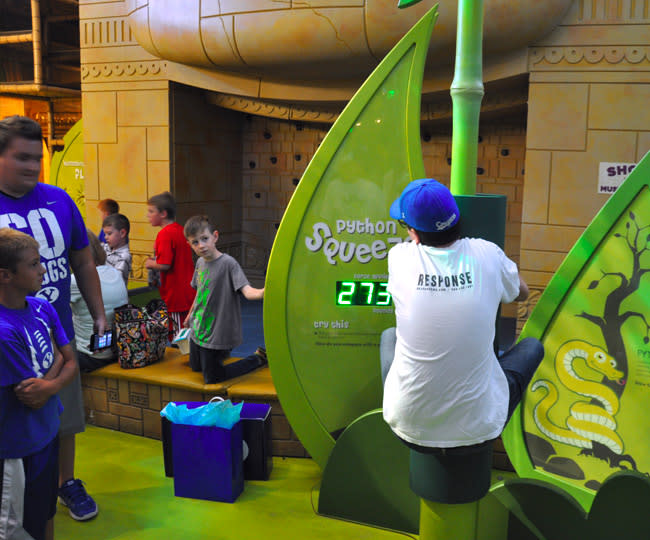 If you can wait long enough, drive 15 minutes south to Pleasant Grove for dinner at Cravings Bistro and then grab a cupcake at the sister restaurant, Cravings Alisha's Cupcakes. The twin sisters who own the restaurants won Food Network's Cupcake Wars!
Day 3
Today is the day you get to explore more of the breathtaking mountains that line Utah Valley! You will want a lot of energy for the adventurous activities of the day, so head to Sundance Mountain Resort and dine at the Foundry Grill. They have delicious breakfast options, like fancy avocado toast, pancakes, and eggs benedict.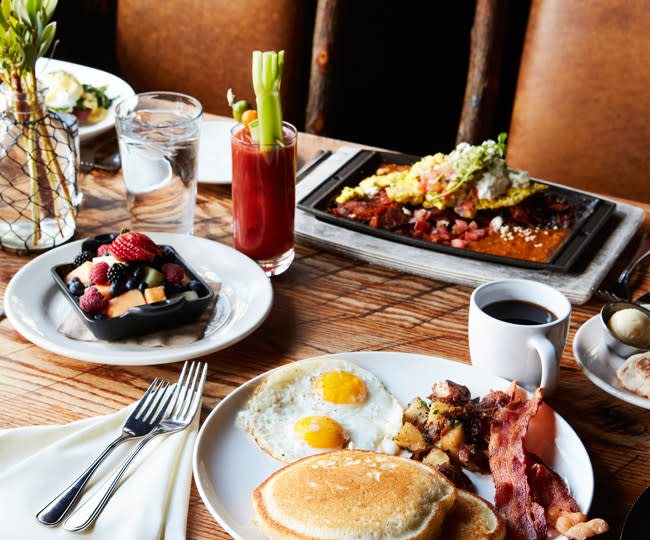 At 10 am, the ski lift opens, which is where you'll want to head next. The second exit on the ski lift leads to a hike called Stewart Falls. This hike is mostly downhill both ways (with a bit of climbing every now and then) and leads to a gorgeous waterfall! Kids love playing in the water and it is so refreshing and picture-worthy!
When your hike is over, you can do one of two options.
Option 1
Waste no time and go straight to the Sundance Deli for lunch! This is in the same building as the Foundry Grill and they serve big sandwiches and salads. After a quick lunch, drive down to Provo Canyon for a rafting trip in the Provo River. The river is not too rapid, so this is a great activity that even younger kids can enjoy. We recommend booking with High Country Adventures, which allows reserving your rafting tour in advance. The rafting trip is scenic and exciting!
Option 2
If your family doesn't want to go river rafting another really fun option is to go on the ziplines at Sundance! The Bearclaw Ziptour takes you up the ski lift, all the way to the top at Bearclaw Cabin. There are five ziplines along this tour, some which are incredibly scenic while others are just pure fast fun! Children must be at least 10 years old to do this tour and reservations in advance are highly recommended.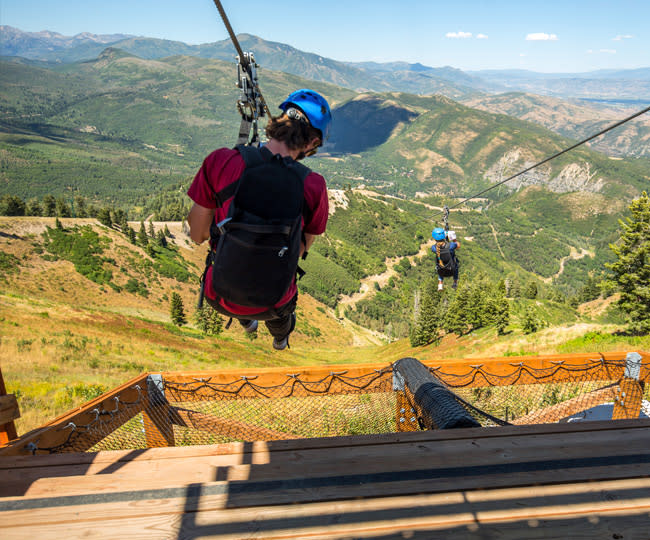 No matter which option you choose, by this point you are probably tired and ready for a nap and a shower! Either head back to your hotel in Provo, or stay at Sundance Mountain Resort your last night instead. Lodging at Sundance varies from homey cabins to luxurious mountain lodges. You are sure to find the right fit for your family!
After you are all rested, wander around Sundance Mountain Resort until dinner time. There is an art studio, beautiful grounds, and a gift shop to keep your family entertained. Dinner tonight will be a BBQ dinner at 6pm. This comes with the purchase of dinner and a show at the Sundance Ampitheater where they put on amazing summer theatrical productions. The show starts at 8, which is another reason we suggest lodging at Sundance this night.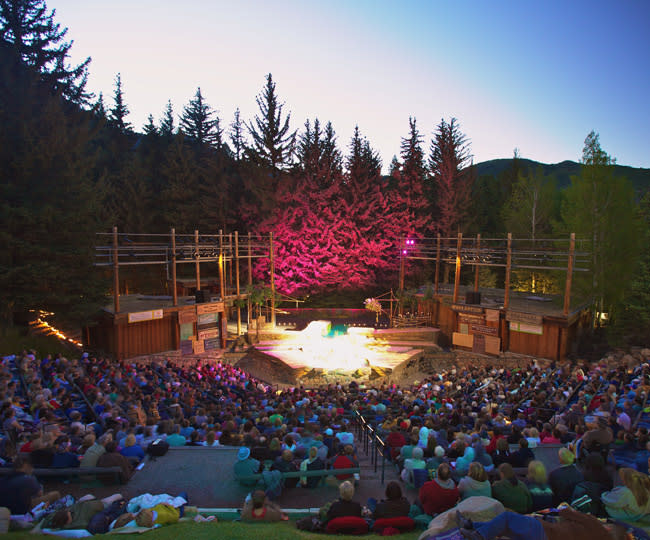 This activity concludes your three days in Utah Valley! By the end, your family will be glad they came to see what Utah Valley is all about! This itinerary just scratches the surface and there are so many more ideas you can find when planning things to do in Utah Valley. Come and find your happy here!