PIONEER PRIDE
Total Driving Distance - 35 Miles, Total Driving Time - 46 minutes 
When Brigham Young and the Pioneers arrived in Utah, it was a momentous occurrence in our state's history. The Pioneers settled throughout the state, establishing towns and farms everywhere in patterns whose effects can still be seen today. Enjoy relics, artifacts, and buildings from their early days as you learn about the early history of the Utah Valley.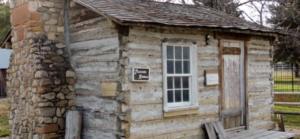 At the Provo Pioneer Village (600 N 500 W Provo, 84601) you have the chance to experience life as a pioneer as you learn about the early years in the Utah Valley when settlers had to survive in isolation. Pioneer Village contains the original structures built by the first colonizers to arrive in our area, including the Turner and Haws Cabins, a granary, school, woodshop, corn crib, and outhouse. You can also enjoy an ox shoeing stock, pioneer wagons, a working blacksmith shop, an authentic general store, artifacts and tools, and all sorts of pioneer games.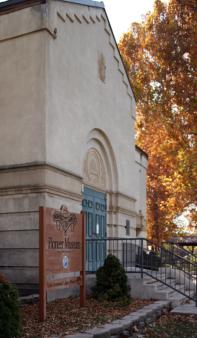 Daughters of Utah Pioneer Museums - With 16 different Utah County museums registered under the Daughters of Utah Pioneers, each location has something different to offer. The Provo Location (500 N 500 W Provo, UT 84601) features the original cabins from the second Fort Utah, a collection of art and artifacts from the early pioneers, and other clothing, decorations, guns, and tools they used in the 19th century. (Mon-Sat: 9am-5pm)
As its name suggests, Pioneer Relic Hall (50 N Main St Alpine, UT 84004) houses pioneer records, artifacts and pictures from the early settlers of the Alpine area. The timeworn museum makes the drive north well worth it. Construction started on the building in 1857, making it one of the oldest structures in the state. Before becoming a museum, it had been used as a schoolhouse, place of worship, and recreational hall. Enjoy the free tour Saturday afternoons from 12-3 pm.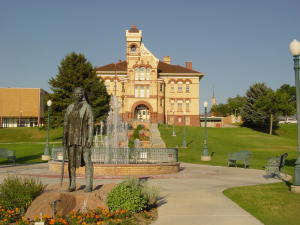 Peteetneet Museum and Cultural Arts Center (10 North 600 East, Payson, UT 84651) is a historical tresure trove of knowledge that provides a unique learning experience for free admission. Operated by People Preserving Peteetneet (PPP), this building once operated as an elementary school, but now houses a museum devoted to preserving the history of the area. You'll find the original school rooms transformed into themed exhibits, like the Victorian Room or the School Room. And you can't miss the artifacts found in the Fashion Room or the Western Room. The Peteetneet Museum operates Mon-Fri: 10am-4pm.
---