MORMON FOUNDATIONS
 Total Driving Time - 23 Minutes. Total Driving Distance - 13 Miles
Utah is well known as a stronghold of the Church of Jesus Christ of Latter-day Saints, commonly called the Mormon Church. Because of the extensive history of the Church in this area, there are many museums to visit and learn about the history of this unique religion. These sites can provide a fun learning experience for the whole family.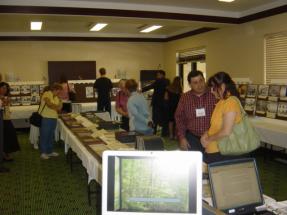 The Museum of Mormon Mexican History (1501 N Canyon Rd, Provo) is an extension of the museum in Mexico City detailing the history of the Mormon Church in Mexico. Visitors can learn the history of Meliton Gonzalez Trejo, the first Spanish member of the church who was instrumental in translating the Book of Mormon into Spanish, beginning in 1875. They may also enjoy displays of newspapers, genealogy book, and traditional dresses from the Church's early branches in Mexico. (Tue-Fri: 2:00am-7:00pm, Sat: 10:00am-6pm)
BYU Family History Library - The BYU Family History Library provides genealogical researchers throughout the world access to a rich repository of histories. It certainly is not limited to those with pioneer ancestry, as the Library has records from all over the world. The records here have been created by family members to celebrate the lives of their ancestors. With links to hundreds of records and volunteer expert consultants, this library provides the tools necessary to search for your family. If you've ever wanted to learn more about your ancestry, this is the place to do it! (Mon-Sat: 7:00am-12:00pm)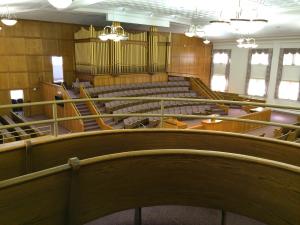 Alpine Stake Tabernacle (110 E. Main St) The Alpine Stake Tabernacle was opened in 1914, and dedicated in 1915 by Joseph F. Smith. It serves as an interesting piece of recent LDS history, as every church president since its dedication has spoken at the tabernacle. It houses a grand pipe organ with 3 manuals, 20 ranks, and 1,200 pipes. The construction of the building took five years and cost $81,254. The tabernacle also hosts the clock from the Chicago World's Fair in 1893, which was made entirely of material from Utah. It still holds religious and civic meetings today.
---