GHOST TOWNS & HAUNTED PLACES
Total Driving Time - 1 hour 46 minutes. Total Driving Distance - 95 miles
Utah County has a great deal of history dating back to the 1800's. Many historic places have been abandoned, which leads to ghost towns and ghost stories. Check out any number of these places and see if there's any truth to the tales.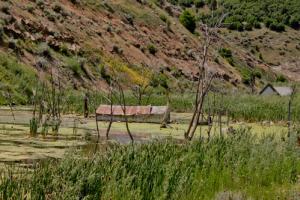 Thistle served as a stopover for steam locomotives for years, when the Denver and Rio Grande Western Railroad was a large presence in the West. The town entered into a decline when the railroad began changing to diesel locomotives. In April 1983, a landslide blocked the Spanish Fork River, and destroyed the town. Only a few structures were left partially standing. This was the first presidential disaster area in Utah, and the costliest landslide in US history, as the economic consequences affected the entire region. Thistle's population peaked in 1917 with around 600 residents, but it had shrunk to a few families by the time the landslide hit.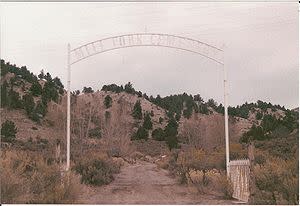 Just 12 miles east of Thistle, Mill Fork met a similar fate. Three sawmills were established in the late 1870's to process railroad ties for the Utah and Pleasant Valley Railroad, and later the Denver and Rio Grande Western. The area produced abundant timber, and charcoal became a major business in the town. Mill Fork's peak only lasted 25 years, as most residents had left by 1900, and the railway station was closed in 1947, leaving little besides the small, well-tended cemetery. Today the arched entrance to the cemetery is a landmark on US Route 6.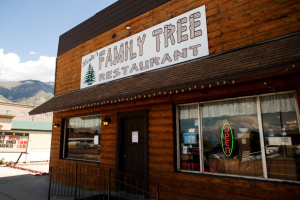 Leslie's Family Tree Restaurant - 77 W Main St, Santaquin, 84655. This Santaquin restaurant has quite a few ghost stories and has been featured on multiple television shows investigating the paranormal activity at the site. The building has stood for over 100 years, serving as a bomb shelter, gambling hall, and bar before becoming a kitchen and storage facility. In the show Dead Files, Amy said that the land the restaurant is built on was cursed by an Indian ritual and that the spirits of the dead are trapped here, leading to about 60 spirits at the resturant. Investigators believe that two male spirits dominate the site ang bring in others to make themselves more powerful. A car crash led to two possible ghosts. A lady in a blue nightgown and a boy with dark hair in a bowl cut have been seen, and the boy even followed one of the employees home. Multiple employees and visitors have encountered the spirit of a local drunk who would come into the bar, and drink only from his own beverages. They have also experienced common poltergeist activity, like chairs being moved and stacked, and doors opening and closing themseles.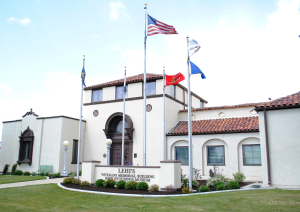 Just around the corner from Porter's Place is the John Hutchings Museum of Natural History - 55 North Center St, Lehi, 84043.  In May 2008, three teams of paranormal investigators spent the night searching for ghouls. Investigators heard "additional footsteps, like people were being followed through the basement". One of the investigators' legs was grabbed by a ghost, and they recorded a man chattering on tape. Valerie Mead, the museum's program director, created the ghost tour, as she believes the ghosts are good, and she has never been scared to be alone in the museum.
Camp Floyd - 18035 West 1540 North, Fairfield, 84013.  Camp FLoyd was established in 1858, and then abandoned in 1861. Today it serves as a State Park, hosting camps, reenactments, adventure camps, and public paranormal investigations. Staff members claim to have felt strange presences, and one even claimed to have seen a dress floating in mid-air. Ghostly sights and sounds have been reported at Camp Floyd for decades, leading to the public and staff investigations. Visitors to the camp are encouraged to bring cameras, tape recorders, and anything else that they think might help detect and record paranormal activity.
---