FARMING DAY
Total Driving Time - 40 Minutes. Total Driving Distance - 34 Miles
Utah Valley is an incredible area for farming. Between the crisp clean air, mountain soils, and wide expanses of land, we have a fantastic location for raising fruit, vegetables, and animals. While nearly all these farms are privately owned, several will let you come and enjoy the freshest food possible.
Hee Haw Farms - Hee Haw Farms has activities all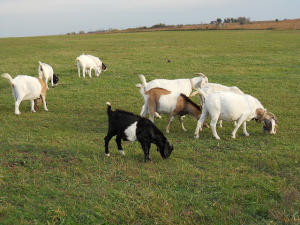 year long for the whole family. No matter when you, all year long you can enjoy the Petting Farm, Blow up Slide, Pony Rides, and hayrides. In the spring, breakfast plates include pancakes, eggs, and farm fresh sausages. Kids will enjoy the Duck Pond, Easter Egg Toss, Face Painting, and Farmyard Paintball and Croquet. During the summer months, the Farm hosts an educational program called Summer Fun & Learning every Tuesday. Once the fall season rolls around, you can pick your own pumpkin, navigate the Corn Maze and Mini Maze, or watch the Giant Pumpkin Drop where over 16,000 pounds of pumpkin were dropped last year.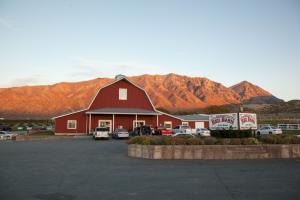 Rowley's Red Barn - 901 S 300 W Santaquin, - Santaquin and the Red Barn are famous for their red tart cherries. The mountain valley provides rich soil and crisp mountain water to help maintain healthy vigorous trees. The beautiful property showcases a unique view of both Utah Valley and Utah Lake. Besides cherries, they also grow apples, peaches, pears, pumpkins, squash, gourds, and asparagus. The Red barn is open year-round for fresh fruit and fabulous ice cream made from fruit grown on the farm. During the fall, you can take hayrides, pick your own pumpkin, and enjoy fresh apple cider and donuts. At the end of July, the city hosts Orchard Days, and the Red Barn is a major part of the festivities.  (April 1st-Oct 31st 9:00am - 9:00pm, Nov 1st - March 31st 9:00am - 7:00pm)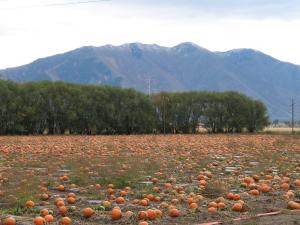 Harward Farms - 1988 West Center St, Springville, 84663 - Harward Farms offers Little Hands Farm Camps during the summer, and all sorts of attractions in the fall. At the camps, kids will learn about insects, horses and other farm animals, gardening, and farm safety and nutrition. In the fall, Jaker's hosts hay rides around the farm, a giant pumpkin patch for you to pick your own pumpkin, a small straw maze for kids to go along with the larger corn maze. Their petting zoo features a 700 lb pig. The corn pile is like a giant sand box, but filled with shelled feed corn and two slides. The giant straw pyramid is a great place to see if you can be the king of the hill. Certain days in October, they also host outdoor movies and bands. Contact them any time during the summer to visit between 10:00 AM and 7:00 PM.
Farmer's markets - With the many farms in the area, it would make sense that we have a few great farmers markets to find some fresh fruit and vegetables. You can find these farmer's markets Thursdays, Fridays, and Saturdays throughout the Valley.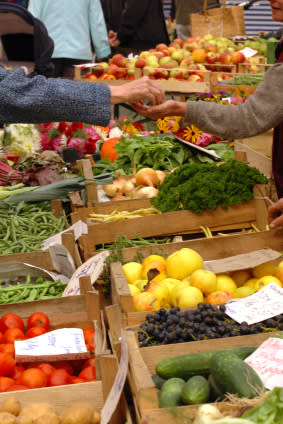 ---