YOUNG EXPLORERS
Total Driving Time - 43 Minutes. Total Driving Distance - 24.4 miles. 
Whether the kids are out of school for the summer, or just need something to do on a Saturday, there are tons of places in the Valley where they can learn and have a great time doing it.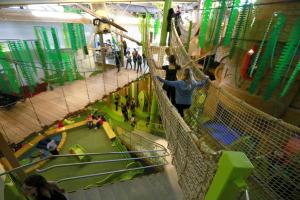 Museum of Natural Curiosity 3605 Garden Drive Lehi, 84043 - This adventurous museum at Thanksgiving Point has over 400 interactive experiences that let you choose a new adventure each time you visit. Discover arts, sciences, history and culture, and have more fun doing it than you ever thought possible! In the Rainforest, you can explore the ancient ruins and chambers, and even climb inside the 45-foot monkey head. Water Works will teach you about science with water, wind sun and earth. Archimedes Playground features his six simple machines we see frequently in everyday life. The Discovery Garden is an amazing feature on nature. Kidopolis is always a favorite, as kids can discover secret passageways, perform tricks at the magic shop and run one of the locomotives at the train station. The Exploratorium, Innovation Gallery and Dickinson Academy have even more educational opportunities. (Mon - Sat 10:00 AM - 8:00 PM)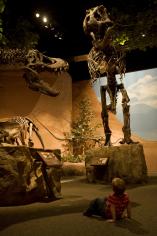 Museum of Ancient Life 2929 North Thanksgiving Way Lehi, 84043 - Another museum at Thanksgiving Point that the whole family will love, the Museum of Ancient Life is one of the world's largest dinosaur museums. Every kid who has been fascinated by dinosaurs will love the 120 skeletons, 63 interactive exhibits, and hundreds of smaller fossil remains. The museum also has some great hands-on activities. Kids can dig up their own fossils, construct a giant dinosaur, or build their own private sand valley (complete with real eroding rivers).You can also see the paleontology lab where works unearth real dinosaur bones. Once a month, the museum hosts a Late Night with Rex which includes a scavenger hunt in the museum, paleontology classes, and a 3D movie on the Mammoth Screen with popcorn and drinks. (Mon - Sat 10:00 AM - 8:00 PM)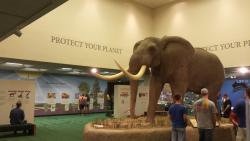 Monte L. Bean Life Science Museum 645 E 1430 N Provo, 84602 - BYU's Bean Museum features fascinating life-like exhibits to allow visitors to experience nature first-hand. They have great educational programs that include hands-on exhibits. Live Animal Shows with snakes, lizards, turtles, frogs or insects are always popular, and can be scheduled ahead of time. The museum houses an extensive collection of mammals, birds, fish reptiles, insects, plants, shells and eggs. Saturday Safaris and Nature Experienceships are a great way to learn about the living world around us.   (Mon - Fri 10:00 AM - 9:00 PM, Sat 10:00 AM - 5:00 PM)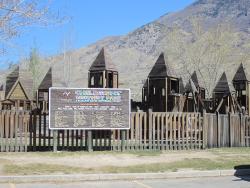 Discovery Park 1550 N 100 E Pleasant Grove, Utah 84062- Discovery Park is a gigantic wooden playground that allows children to learn as they play. There are many bridges to cross and tunnels to explore. The park is divided into 5 science themes, including geology, paleontology, physics, natural science, and astronomy. This park also has nice amenities for parents, including benches, picnic tables, and restrooms. Bring the kids and watch them discover their world!
---