TWO HOUR PROVO ART STROLL
Total Walking Distance - 1.2 Miles. Total Walking Time - 24 Minutes
Provo has a booming art scene, with many beautiful galleries within walking distance of each other. Artists from the area and around the world are featured in mediums ranging from traditional paints and sculptures to egg designs. The first Friday of every month, Provo's Downtown art galleries stay open late until 9:00, and the walk often includes refreshments and live music.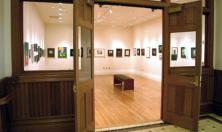 The Covey Center for the Arts (425 W Center St Provo 84601) is a great place to start off your walking tour of Provo's Art Scene. The Covey Center showcases art from many varied artists in their three galleries. The beautiful building itself is worth looking around as you enjoy the featured paintings and sculptures. As with all the listed galleries, featured artists and displays change frequently, so even if you've visited before, it may be time to come back.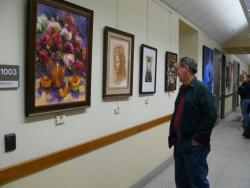 The Utah County Art Gallery (151 S University Ave Provo 84601) provides local artists with the opportunity to share their hidden talents with the community and also provides the best quality monthly art exhibits to those utilizing the Utah County building. Throughout the year, you can come here for community activities and volunteer opportunities that enable creative growth and foster social networking. Because the exhibits rotate monthly, you can visit the Gallery frequently and always have the chance to experience something new.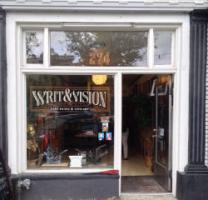 Writ & Vision (274 W Center St. Provo, UT, 84601) In a visit to Writ & Vision, you'll find rare books and fine arts in an atmosphere of intellectual discussion. This bookstore specializes in LDS art that often challenges the norm. The owner, Brad Kramer, intended for the bookstore to be a gathering place for those who wish to have their voices heard. Writ & Vision is a hidden gem located in downtown historic Provo.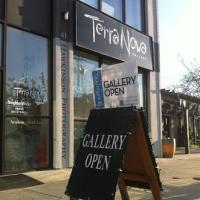 Terra Nova  (41 W 300 N, Provo 84601) The Terra Nova Gallery was created to give local emerging and established artists an opportunity to exhibit their work in a fresh, new venue. Terra Nova is Latin for "new ground". The concept behind the Terra Nova Gallery is simple: provide exhibit space for original works from artists who are 'ready to hang' but are not tied to a particular gallery. Our exhibit space, though intimate, allows the artist ample room to display 10-15 works of modest size. Additionally, there is a small gallery area for works on consignment by various artists. Generally, each exhibit will run for about a month.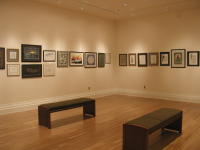 Provo Library (550 N University Ave Provo UT 84601). In addition to the 285,000 books and fascinating history, the Provo Library at Academy Square has three different art galleries. Each gallery features different artists, in mediums ranging from photography, to painting, to sketches.
---