FILM BUFF
Total Driving Distance - 29 Miles. Total Driving Time - 44 minutes
If you are a big movie fan, Utah Valley has been the setting for a number of famous films, film festivals, and movie star's homes. See if you can recognize any famous scenes from some of these classics, or countless others!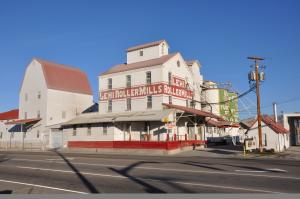 Start your tour of Utah Valley movie sets in Lehi at the Lehi Roller Mills. You may recognize this as the location of Footloose! Filmed in 1984, this movie starred Kevin Bacon, Lori Singer, John Lithgow and is now legendary in stage productions across the U.S.  The Lehi Roller Mills is one of the oldest privately owned, family run mills in the country. They are the provider of high-quality flour products, specialty mixes and gifts. Be sure to pick up one of their famous mixes such as: pumpkin chocolate chip cookies, pecan pie bars, mint truffle brownies, cranberry muffins or blueberry buttermilk pancakes. (Mon-Sat: 9:00am-6:00pm)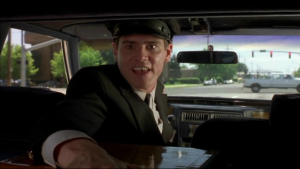 Dumb and Dumber was filmed throughout various locations in Salt Lake City, Park City and Provo. The most notable film location in the State is the Osmond Studios, where many of the Donny & Marie and Osmond Family Show episodes were produced, and many scenes from Dumb and Dumber were filmed here, at 777 N Palisade Dr, Orem. The studio has since been turned into a Drug Addiction Treatment Center. Several of the driving scenes, such as on the way to the airport, were filmed on the streets of Provo as well, as you can see Raintree Apartments, Allred Orchards, and the BYU Intramural Fields.
Head south toward Provo until you reach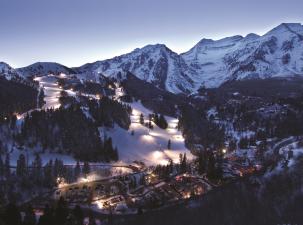 Sundance Resort. The resort was founded by Robert Redford - the main actor in Jeremiah Johnson. This classic was filmed throughout Utah County, at locations along the Alpine Loop, Mt Timpanogos, and what has now become the resort itself. Don't miss your chance to see what Mr. Redford has dreamed for the Sundance Resort. His vision of preserving and promoting the environment is explored here. It doesn't matter what time of year you visit, Sundance offers everything from skiing and snowboarding to hiking and horseback-riding, as well as a number of fantastic restaurants.
If you're looking to the future of film, in January, you can see the latest independent films at the Sundance Film Festival, held in Park City and at Sundance. Also, Utah Valley hosts the LDS Film Festival which is held annually in March, at the SCERA Center for the Arts.
---