MAN VS. MOUNTAIN
Total Driving Time - 33 Minutes. Total Driving Distance - 18 Miles
The natural features in Utah Valley afford us some incredible options for outdoor activity. If you like getting outside and pushing yourself to your limits, the American Fork Canyon and Provo River can help you do just that.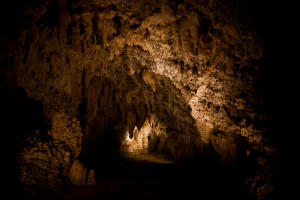 Timpanogos Caves - The Timpanogos Cave is Utah County's only National Monument, and it is certainly worth the hike up. The hike to the caves is 1.5 miles, and is beautiful but strenuous, as you gain 1,100 feet of elevation. Guided tours of the caves are nearly an hour, and can be booked in advance. The cave system features color formations, unique helicites, fault-controlled passages, and a rich history. A man-made system joins the three natural caves that contain at least 42 types of cave formations.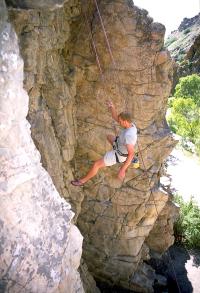 Outdoor Rock Climbing - American Fork Canyon, HWY 92 American Fork, 84003. American Fork Canyon is one of the best places in the state for outdoor rock climbing. Rockclimbing.com has over 400 different climbs listed throughout the canyon. The canyon's walls lend themselves perfectly for climbing with or without ropes. Climbs range in difficulty from easy bouldering that all ages can safely do, up to far more challenging climbs rated 5.14c at the aptly named Curse Wall and Hell Cave, with everything in between. The canyon is narrow and deep with lots of great shade trees and crags on both sides of the road. There is a fee to enter the canyon. There are plenty of other places for outdoor climbing, many of which can be found here, including Rock Canyon, Provo Canyon, the Lone Peak Cirque, Horsetail Falls, Hobblecreek, and Dry Canyon.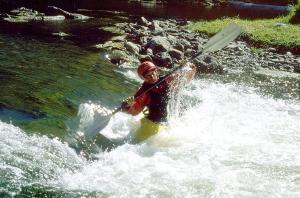 Provo River - The perfect way to end a day of hiking and rock climbing is with a trip down the Provo River. If you're looking for someone to help you with rentals, guided tours, and daily adventures, High Country Adventure has you covered. They offer a great variety of expeditions and activities for all ages. You can find everything from rafting, kayaking, and tubing to horse rides, ATVs, and zip lining. The Provo River has just enough whitewater to soak you and keep you entertained, while not needing a guide or any training to navigate. The river is a popular attraction during the hot summer months.
---