FROZEN FUN
Total Driving Time - 52 minutes. Total Driving Distance - 29.5 miles
Utah's licence plate boasts "Greatest Snow on Earth", and nowhere is that more true than here in Utah Valley. If you're looking for an active winter adventure, we've got you covered. You could easily spend a whole day at any of these destinations, so make a weekend of it and have a great time in the great outdoors.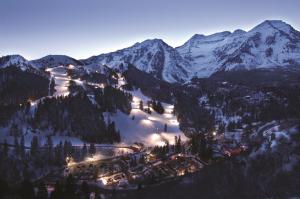 Sundance Resort 8841 N. Alpine Loop Road Sundance, UT 84604 - Robert Redford's famous Sundance Resort offers a variety of winter activities. One of the nicest ski resorts in the state, Sundance caters primarily to skiers and offers a variety of Kids camps and lessons for beginners, as well as runs for the more experienced skiers. They recently began allowing snowboarding, and rentals of ski, board, and snowshoe equipment are available. Sundance also offers the rare combination of a pristine back country experience with 10 kilometers of separate snowshoe trails. They even have winter fly fishing. Once you get hungry, you can stop by the Foundry Grill for a simple, fundamental dining experience, the 4-star award winning Tree Room, the Owl Bar once frequented by Butch Cassidy, or Creekside or Bearclaw lodges for a quick bite.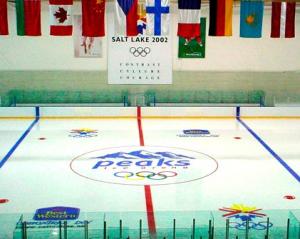 Peaks Arena Ice Skating 100 N Seven Peaks Boulevard Provo UT 84606 - If you're looking for a great place for some ice skating, we've got you covered. Peaks Ice Arena served as Utah County's Olympic Venue in the 2002 Winter Games. This is your chance to skate the same rinks as the Olympic athletes! The Arena has two Olympic size ice sheets with year-round activities for all ages. Daily skating events include freestyle, adult skates, and youth times. Special events like ice hockey, broom ball, and floor hockey are also available. There are also multiple soccer fields, an arcade area, and other fun things to do.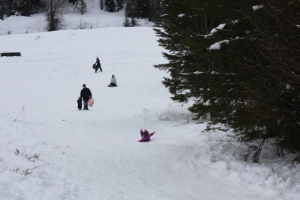 Jolley's Ranch - Jolley's Ranch is one of Utah's premier destinations for snowmobiling, snowshoeing, and cross-country skiing. Covering 360 acres, the Ranch has nearly five miles of powdery groomed trails for cross-country skiing and snowshoeing. If you're looking for an adrenaline rush, there is a tubing and sledding hill where you can bring your own tubes or rent theirs. If you need to escape the cold, the Ranch has heated restrooms and a warming shelter. They also offer season passes and family discounts for large groups.
---