The Highlights of Utah Valley
There is so much to do in Utah Valley, which makes it impossible to cover everything in one trip. Many people spend their staycations in Utah Valley or stop here for a few days on their way to other places in Utah or the western United States. Utah Valley is in a prime spot between Salt Lake City and Southern Utah, and is comprised of several cities surrounded by mountains and lakes. From the northern part of the valley to the southern part, here are the highlights that every visitor needs to see.
General Tips for Visiting Utah Valley
Before traveling to Utah Valley, there are a few things to know, including transportation, hotels in Utah Valley, and cultural tips.
Transportation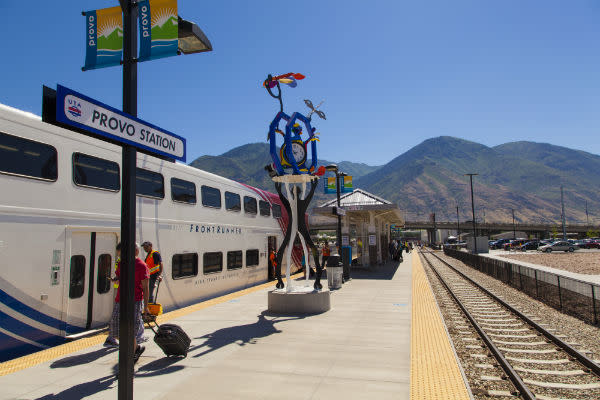 Utah Valley is best explored by car. Utah Valley is 45 minutes from the Salt Lake International Airport (SLC) and can be reached by a public train called the FrontRunner. FrontRunner stations that stop in Utah Valley include Lehi Station, American Fork Station, Orem Station, and Provo Station. However, many of the attractions below (especially the ones in nature) cannot be reached by public transportation. There are a number of car rental companies if you do not have your own with you. If you do not want to rent a car, you can also use Uber or Lyft to get around. When driving on the highway, stay out of the HOV lane unless you have more than one person in the car. 
Accommodations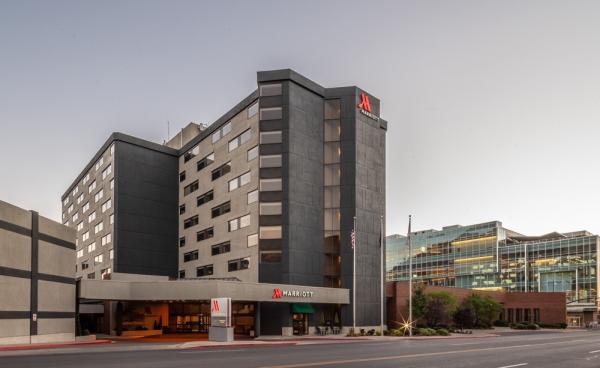 If you have time to stay the night in Utah Valley, there are a number of name brand hotels, from Marriott to Hilton and Hyatt, to choose from. Each major city has a variety, so it is not hard to find lodging. There are also Airbnbs all over the area (even in smaller towns that are quieter and more scenic), so check their website for "off the beaten path" areas. If you are traveling in an RV or want an outdoors experience, check here for options.
Other Tips
Utah County is a dry county. While bars and associated nightlife are limited, you can get a drink at one of our many local restaurants or state owned liquor stores.
Utah may not look it, but it is a desert, so be prepared and bring lots of water. Stay hydrated!
The average altitude in Utah Valley is over 5,000 feet. If you are unfamiliar with being in high altitudes, consider pacing yourself and staying hydrated to prevent getting altitude sickness. Also, the higher you are, the closer to the sun, so wear sunscreen!
A lot of places are closed on Sundays, including public transportation, so if you are looking for somewhere to eat or shop, make sure they are open before you go there.
Highlights in Utah Valley
So, here are the main stops you need to take in Utah Valley while you're here!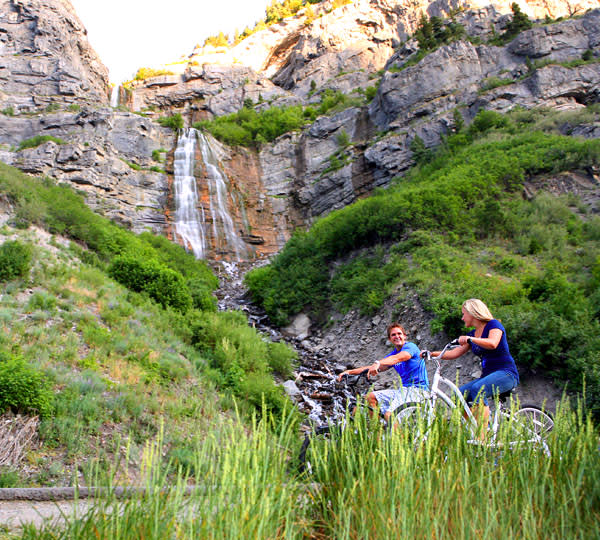 Bridal Veil Falls is a waterfall in Provo Canyon, just a 20-minute drive from the center of town. The waterfall can be seen from highway 189, but it is best to park in the Bridal Veil Falls parking to stop and see it. The walk to the waterfall is a paved, less than one mile walk. There is a lot of shade and even picnic tables to sit and eat at. We suggest grabbing a sandwich from Sensuous Sandwich, if coming from Provo, or Ernie's Sports Deli, if coming from Orem for a picnic. At the waterfall, take stunning pictures of the 607-foot falls, play in the pools of water at the bottom, or hike further up the trail to see even more waterfalls. The best time to visit Bridal Veil Falls is between May and October. Visiting in the winter is also beautiful, but the water will be turned to ice and the weather can be quite chilly. 
For younger kids: easy walk, stroller-friendly, water to play in
For teens: skateboard and bike friendly, cool sights
For adults: scenic sights, pet friendly, hassle-free accessibility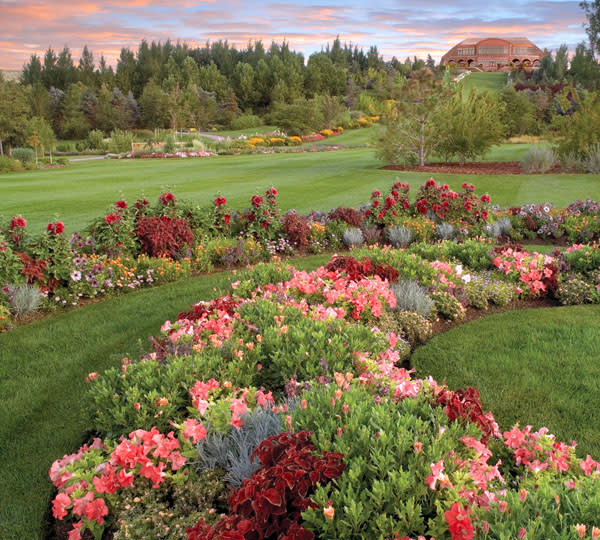 Thanksgiving Point is a diverse venue offering a lot of options for fun, located in Lehi (the northern part of Utah Valley, just 30 minutes from Salt Lake City)! Some of their most popular activities include a massive botanical garden, a dinosaur museum, and a curiosity museum for young kids. They also have a butterfly biosphere and a working farm where you can pet and learn about farm animals. If you are only in Utah Valley for a short time, plan to visit just one or two attractions at Thanksgiving Point--you could easily spend a half day at just one! If you get hungry while there, check out either their sit-down restaurant, Harvest Restaurant, or their fast casual Tower Deli. Thanksgiving Point can be visited year round and they have huge events every season, including a spring Tulip Festival, their fall festival, Cornbelly's, Luminaria (winter holiday lights), and Jigglefest in the summer.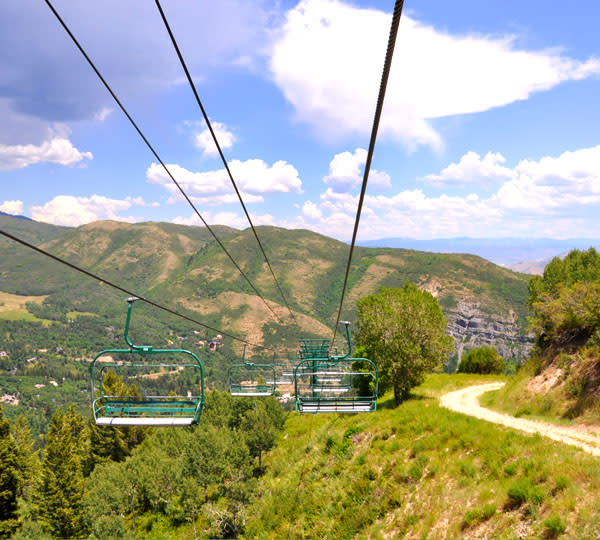 Robert Redford's Sundance Mountain Resort is often confused with the Sundance Film Festival, but they are actually different things. The mountain resort is located in the mountains near Provo, whereas the film festival is on the other side of the mountain in Park City. Sundance Mountain Resort is a great place for skiing in the winter, but there is so much more to it than that. Their busiest season for visitors actually tends to be summer, when hiking and warmer outdoor activities are popular. Take a ride on the ski lift for beautiful mountain views, hike to Stewart Falls, make art in their art studio, ride on a zipline with a huge vertical drop, or go horseback riding! To reach Sundance from Utah Valley, just head east on highway 189 into Provo Canyon and then turn left on SR-92 (also known as the Alpine Loop). It can be reached throughout the year and the best time to visit depends on your personal interests. While there, dine at the Zagat-reviewed Tree Room restaurant, Foundry Grill, Bearclaw Cabin, the Owl Bar (a great bar in Utah Valley!), or the Sundance Deli.
For younger kids: ski lift ride, easy hiking trails
For teens: skiing, ziplining, mountain biking
For adults: art studio, spa, summer theater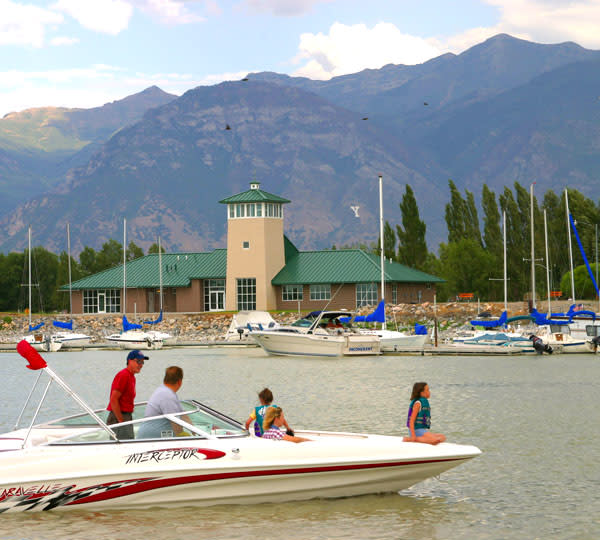 Utah Lake State Park is a state park off of Utah Lake, the largest freshwater lake in the state. It is easily accessible, just 5 minutes east of Downtown Provo on Center Street. Utah Lake runs the length of Utah Valley and can be seen from many vantage points throughout the valley. The lake is massive, which makes it perfect for boating and jet-skiing. You'll feel like you have the lake all to yourself! At Utah Lake State Park, you can also rent kayaks, a water trampoline, and stand-up paddleboards. There are picnic tables, fishing spots, and campsites throughout the park as well. After a long day on the water, stop at The Great Steak Grill for dinner or grab some local ice cream at Rockwell's Ice Cream Co in Provo. The best time to visit Utah Lake State Park is during the summer months, when you can play in the water. However, there are beautiful sights to see every season, including winter when the ice chunks gather along the shore.
For younger kids: water activities, wildlife viewing, stroller-friendly shoreline walks
For teens: water activities, fishing
For adults: water activities, fishing, scenic views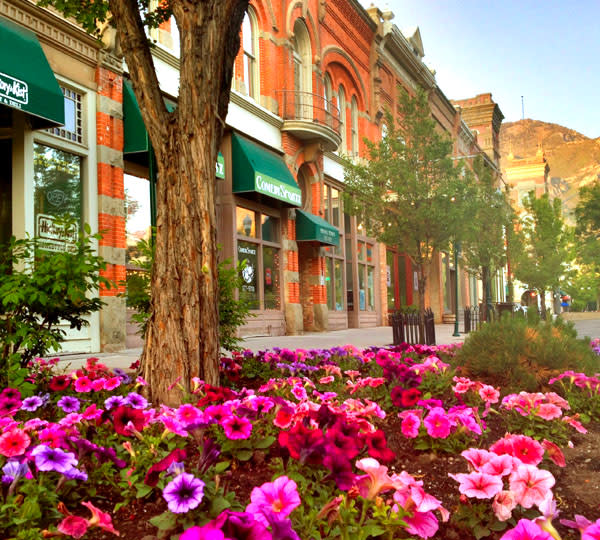 Downtown Provo is in the heart of Utah Valley. It has over 50 local restaurants, weekly events, and dozens of wall murals. It is a beautiful and enchanting place to visit. The main hubs are on Center Street and University Ave in Provo. Every first Friday is an art stroll where local artists display their artwork in businesses throughout Downtown. When there, you can find dozens of really great places to eat. Download the Downtown Provo Dining Guide for a map of all the restaurants! It is great to visit Downtown Provo any time of the year, but going during the evening on a weekend will guarantee that the streets will be lively and there will be lots to see and do.
For younger kids: Pioneer Park splash pad, Lulu's Crafty Corner
For teens: Fish Kiss Fish Spa, Velour concerts, Virtual Reality, Getout Games, Heber Hatchets
For adults: Covey Center for Performing Arts, local boutiques, art stroll, comedy shows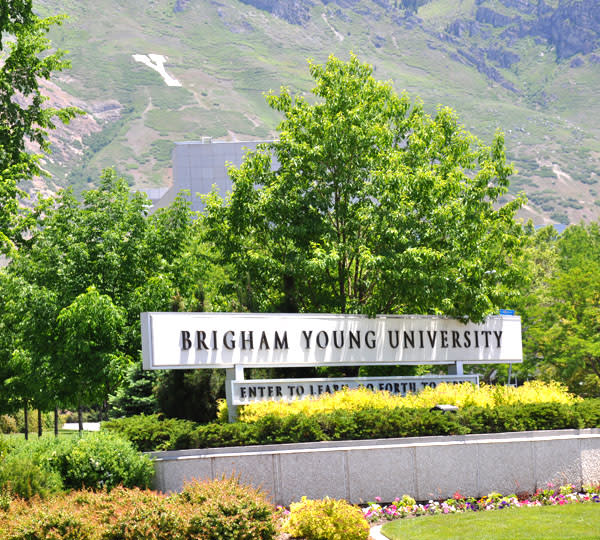 BYU put Provo on the map! A visit to this university is a must for all travelers to Utah Valley! It is run by the LDS church, and a cultural highlight of the area. When visiting the school, take a tour of the campus on a golf cart, or visit one of the several museums, including a dinosaur museum, an animal museum, and an art museum. When visiting BYU, it is essential to eat ice cream at the Creamery on 9th. Other fun places to eat include The Wall, with a statue of Cosmo the Cougar sitting on a bench, and the Cannon Center--an all-you-can-eat buffet that is popular among freshmen. The best time to visit BYU depends on your interests. Football season happens during the fall, but the campus is least crowded and most visitor-friendly during the spring and summer.
For younger kids: Bean Museum of Life Sciences, duck pond
For teens: sporting events, Museum of Paleontology
For adults: Museum of Art, high quality performing arts, campus tour
The Roots of Knowledge is a giant stained glass set of windows inside Utah Valley University's library. The stained glass depicts scenes throughout history relating to knowledge, including Greek philosophers, scientists, and religious leaders. It is a beautiful and intricate piece of art, created by 416 local artists, including UVU students. After visiting the art, take a stroll around the indoor campus. Some great places to eat are the local restaurants, Guru's and Cupbop, which both have a storefront on campus.
For younger kids: fun to look at art
For teens: learn about history, see cool art
For adults: guided and virtual tours, events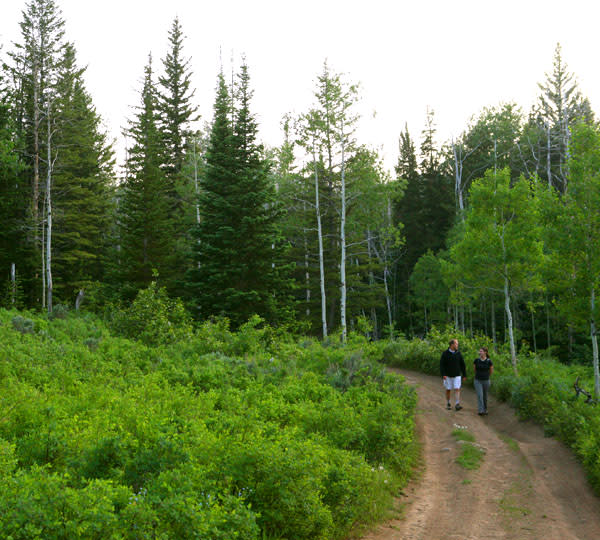 Even though it's the last on the list, this is something that shouldn't be skipped! The Alpine Loop Scenic Backway is an incredible drive up mountains and down canyons on State Route 92. The views from the mountain tops are stunning and worth the 45 minutes that driving the loop takes. Along the loop, there are many places to stop and recreate. Schedule a cave tour in the Timpanogos Cave National Monument, kayak in the Tibble Fork Reservoir, go on a stroll along Cascade Springs, or hike Mount Timpanogos. You will get hungry while up here, but cuisine options are limited, since it is up in the mountains. The restaurants at Sundance Mountain Resort is a great option along the Alpine Loop. You can also either bring something with you to snack on or eat before or after your drive. Recommended restaurants near the entrances and exits of the loop include DP Cheesesteaks, R&R BBQ, Seven Brothers Burgers, and Malawi's Pizza. The Alpine Loop is closed during the winter months, so the best time to visit is usually between Memorial Day and the beginning of October when most of the activities are accessible.
For younger kids: easy hikes, small lake
For teens: hiking, mountain biking, lake activities
For adults: outdoor activities, rock climbing, scenic views, challenging hikes
Now you're all set for a trip to Utah Valley! Visit one of these eight highlights for an unforgettable vacation with your family! Here is a map of the attractions to help for planning.