2 Hours in Provo - Where to Eat, Play, and Sight See!
Provo, Utah is about an hour south of Salt Lake City and just a few hours from the national parks in Southern Utah. It is the heart of Utah, with tall mountains lining the area on one side and the largest fresh water lake in Utah lining the other side. It is the third most populated city in Utah, but is a family-friendly and welcoming destination. Many people visit to explore the outdoors, see friends and family, visit their alma mater, or just to stop by on their way to another attraction nearby. There is so much to do in Provo, but if you only have a few hours on the way to your next Utah destination, here are the main things to check out and enjoy.
Main Areas
Provo Canyon Area
Provo Canyon is a beautiful canyon nestled between mountains along the Wasatch Range. It is the starting point for many mountain and river adventures. Visiting it is essential if you want to experience the natural beauty of Provo and see where locals spend most of their summer days.
Scenic Drive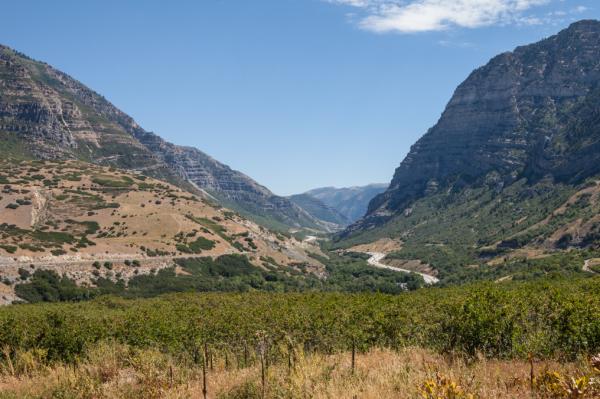 Provo Canyon is a beautiful canyon to drive through any time of year. This is a great way to enjoy the mountain scenery without taking up too much time. It is also the gateway between Provo/Orem and Heber/Park City, so if you are heading in that direction anyway it is an excellent drive. If you are heading north towards Salt Lake City, this canyon provides a more scenic (albeit much longer) route than the crowded I-15 highway.
Waterfalls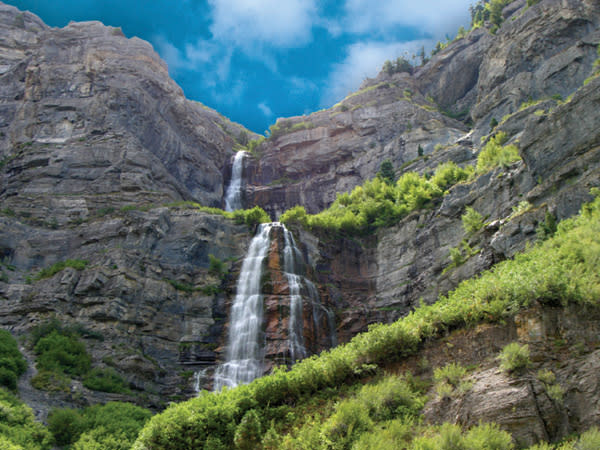 One of the most famous waterfalls in Utah, Bridal Veil Falls, descends next to the highway in Provo Canyon. You will see it as you drive through the canyon, but it is worth parking your car and walking to. There is a short and easy paved path along the Provo River that leads to the base of the 607-foot waterfall, which makes it easily doable for your limited time in Provo. Another great waterfall that requires a bit more time and planning (i.e. wearing hiking shoes and clothes) is Stewart Falls, which is nestled in the mountains behind Mount Timpanogos. The trailhead is only a 30-minute drive from Downtown Provo, but the trail itself will take 3-4 hours to complete.
Sundance Mountain Resort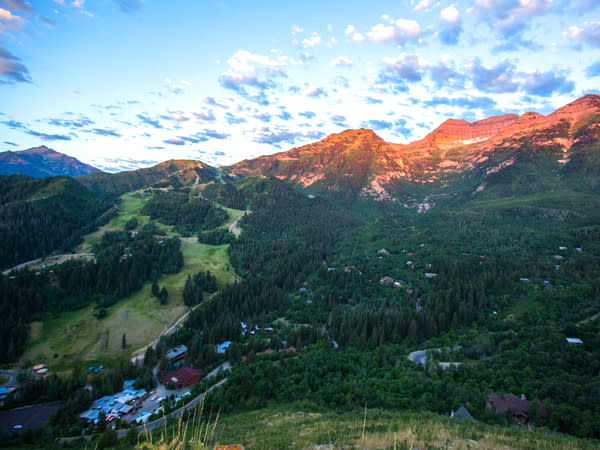 If you only have time for one main outdoor attraction to visit in Provo, choose Sundance Mountain Resort. Both the winter and summer bring exciting activities to the resort, from riding the ski lift, to doing a ziptour, or just walking the beautiful grounds. There are also several great places to eat there, whether you stop for breakfast, lunch, or dinner. Sundance is located along the Alpine Loop, which is easily accessible from Provo Canyon, so you can combine a trip there with the formerly mentioned activities if time allows. The Stewart Falls trail can also be accessed from the ski lift, which makes the hike a bit easier.
BYU
Brigham Young University is a central part of Provo--many people who live here are either students, alumni, or faculty. There is a lot to do on BYU campus and a visit there is a must-do when coming to Provo.
Museums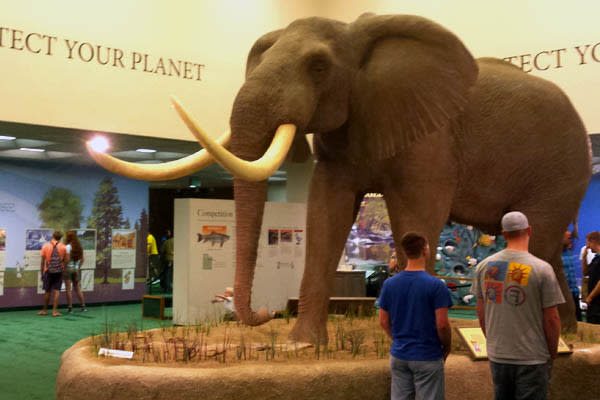 BYU has several museums that are open year round and are family-friendly. One of the most popular is the Monte L. Bean Life Science Museum, showcasing hundreds of taxidermy animals. There is also a Museum of Art, which often houses religious art, as well as world-renowned exhibits, a Museum of Paleontology, and a Museum of Peoples and Cultures.
Events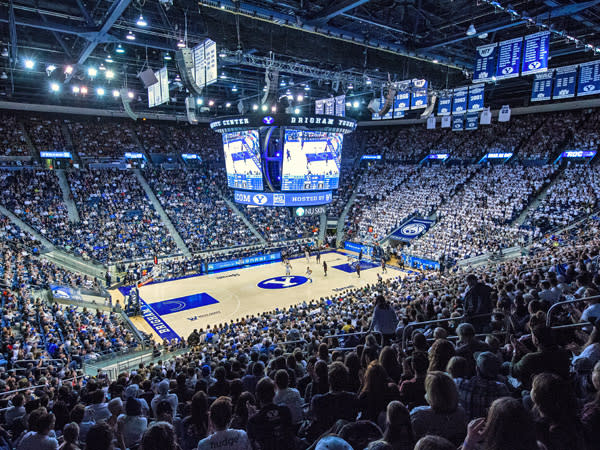 Throughout the year, BYU is home to many great events in Provo. Cheer on the cougars at a sporting event, including football, basketball, soccer, baseball, volleyball, and hockey. Or, enjoy the performing arts--they have amazing musicals, dance performances, and band concerts. 
Explore Campus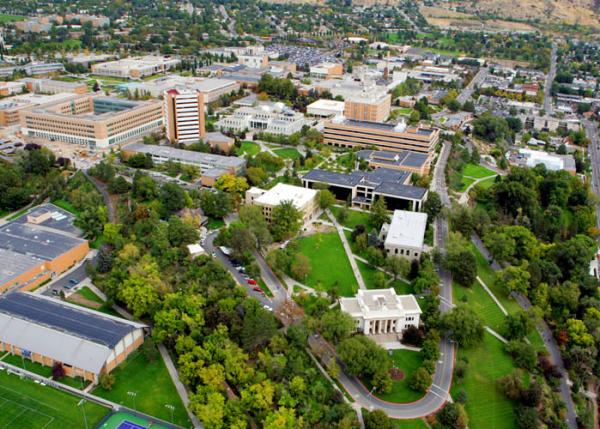 While on BYU campus, take a guided tour in a large golf cart. The student tour guide takes visitors around to see the many sights around campus, including the Brigham Young statue, buildings, and more. You can also explore on your own--visit the duck pond and grove of trees south of campus, eat ice cream at the Creamery on 9th, or go bowling in the basement of the Wilkinson Student Center. If time allows, you can even hike to the school's Y on the mountain overlooking campus.
Downtown Provo
Downtown Provo is the cultural hub of Provo and the place where most people hang out on the weekends. Center Street and University Avenue are full of shops, attractions, restaurants, and other entertainment that can keep you busy for much longer than two hours. However much time you have in Provo, make sure to stop downtown.
Dining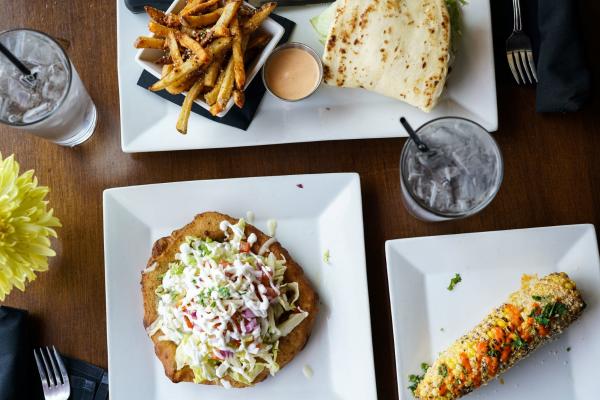 Some of the best restaurants in Utah line the streets of Downtown Provo--it has even been referred to as Restaurant Row. You will be able to find over fifty international and locally-owned restaurants, from Indian food to pizza to traditional Japanese food. There are also dozens of authentic Latin American restaurants to choose from. Some local favorites include Bombay House, Black Sheep Cafe, Guru's Cafe, Communal, Huska's Kolaches, Fillings & Emulsions, K's Kitchen, Mozz, Brasas Mexican Grill, and CHOM Burger. For a quick treat, don't miss Rockwell Ice Cream Co, Taste Chocolate, or Peace on Earth Coffee Shop.
Attractions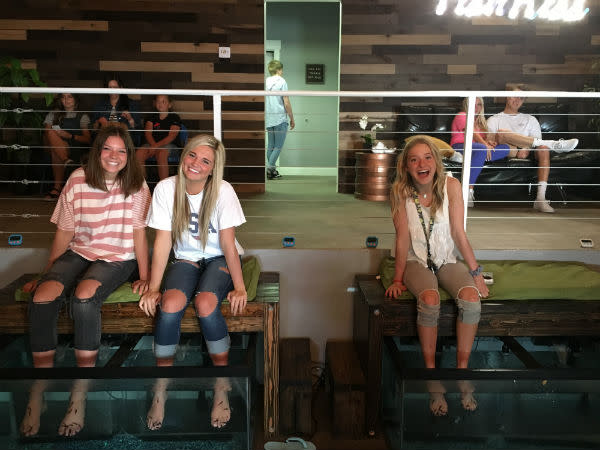 Many of the attractions in Downtown Provo come to life in the evening, such as Dry Bar Comedy, Heart & Seoul Karaoke, and Velour Live Music. However, there are also many attractions to visit during the day, from FishKiss Fish Spa to Heber Hatchets to the Soap Factory. Walking around the beautiful 1800's-style buildings and hunting for colorful wall murals around every corner is also a great daytime activity.
Shops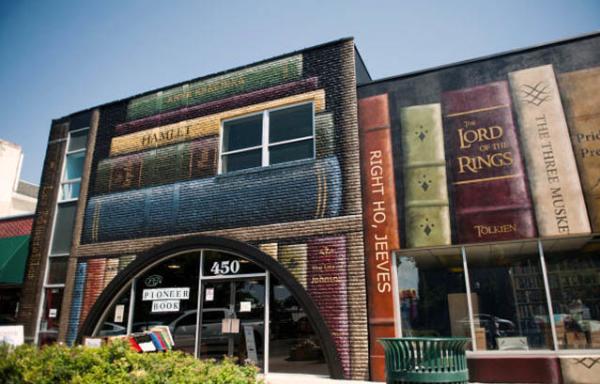 There aren't many clothing shops in Downtown Provo, but shopping for unique souvenirs is easy. Visit Flags N' Stuff or the Visitors Center for Utah-specific souvenirs or explore the local shops for something more unique. Writ and Vision has a fun collection of Mormon art and books, Pioneer Book has a beautiful facade and hundreds of books inside, Cat's Cradle is the place to go for antiques, and Unhinged is a hip place to buy an assortment of trinkets, jewelry, clothing, artwork and locally made goods. You should also visit Foxglove Flowers & Gifts and Platinum Music and Sports Collectibles for cool vibes.
Throughout the City
Beyond the more popular destinations, there are several other locations worth visiting in Provo if you just have a short time--especially if you are looking for family-friendly attractions.
Seven Peaks Water Park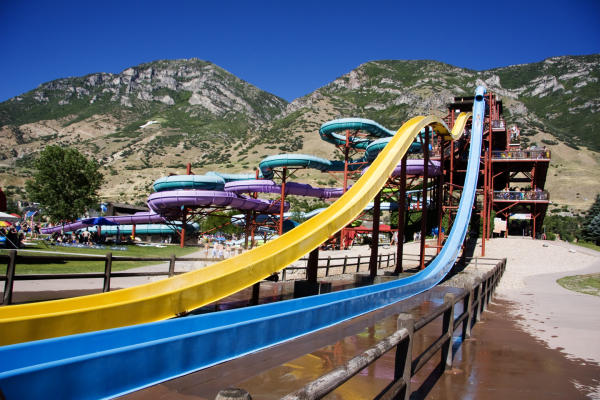 If you pass through Provo during the summer and are itching to play in the water, visit Seven Peaks. They are known for their crazy water slides that will get your adrenaline going. While there, you can also swim in their wave pool, enjoy the lazy river, and take the kids to the shallow water play area.
Peaks Ice Arena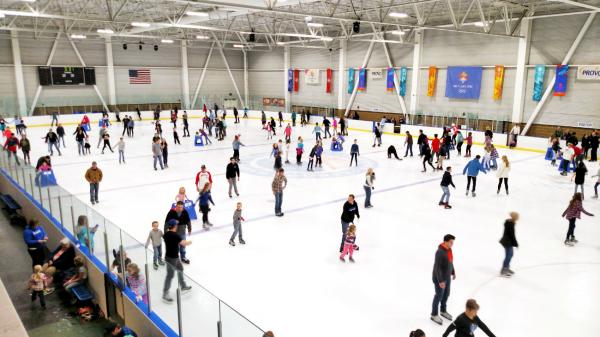 Ice skating at the Peaks Ice Arena Olympic venue is a fun and cheap thing to do while visiting Provo. They host hockey games, figure skating competitions, and hold public skating sessions on most days.
Shops at Riverwoods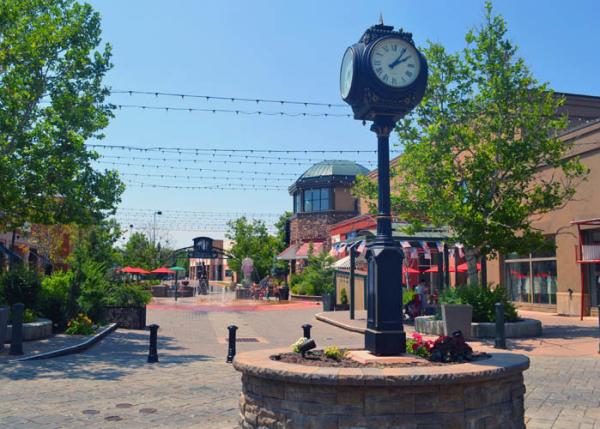 The Shops at Riverwoods is a cute outdoor shopping outlet with local shops and attractions. Visit Provo Beach for indoor surfing, mini croquet, and a ropes course, or just enjoy the many dining options there.
Provo Towne Centre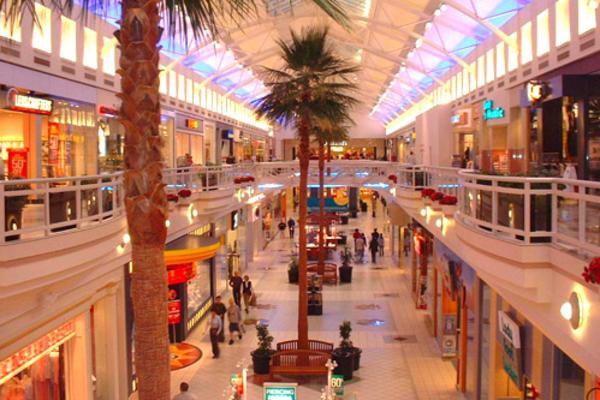 For more shopping, explore Provo Towne Centre. Beyond shopping, they have a movie theater, axe throwing, an escape room, and An Other Theater Company, which puts on unique shows.
Utah Lake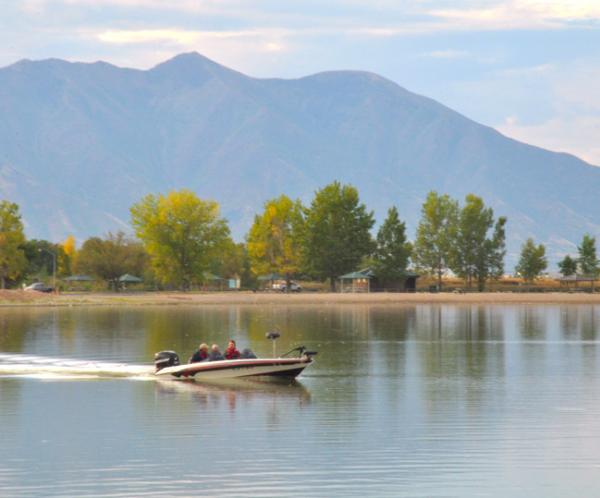 Located on Center Street, fifteen minutes from the main business hub, is Utah Lake State Park. It is a beautiful place to walk around, rent water equipment, and have a picnic when it's warm outside. If your time in Provo just means taking a break from driving and enjoying the fresh air, this is a great spot away from traffic, close to the freeway.
Getting Around
Car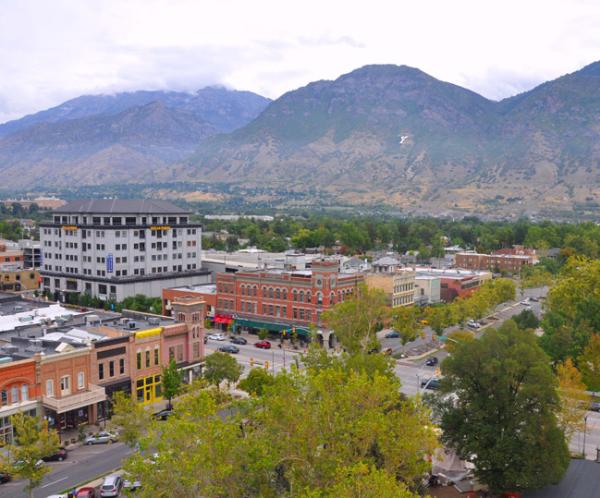 Most of the attractions and things to see in Provo require a car to get to--especially outside the city. If you are driving, be sure to park in visitor parking lots at BYU, and pay attention to parking time limits in Downtown Provo. When in the mountains and canyon areas, avoid parking along the road and instead use designated parking lots.
Ride UVX
Provo has free public transportation on the UVX bus line, which reaches many of the stops mentioned. If you don't have a car (or need a break from driving), here are some places UVX can take you to:
All BYU attractions
Downtown Provo (Center Street and 300 North)
Provo Towne Centre
See our getting around page for a map of the UVX route. Orem is the next town over from Provo and many of its attractions are a short drive away. Consider adding some things from UVX's route to your trip to Provo!
There is so much to do in Provo, so if you just have a short time to fill, it will be easy to find something to do. If you decide to stay longer to take advantage of all the fun, check out our hotels page for accommodation options. If you are looking for more things to do throughout Utah Valley, visit our blog for the latest updates on attractions and events.