3 Days of Outdoor Adventures in Utah Valley
Get your adrenaline racing with activities like rafting down the Provo River, exploring Sundance Mountain Resort, and jet skiing on Utah Lake. There are so many activities in Utah Valley for levels from extreme adrenaline junkies to hyperactive children and families!
Day 1
After checking into your hotel, start your Utah Valley adventure off right with a visit to Sundance Mountain Resort. As a ski resort in the winter and an adventurer's playground in the summer, there are so many exhilarating activities to take part in there. Start your day off with delicious breakfast from the Foundry Grill and then go have fun!
Kid-Friendly Option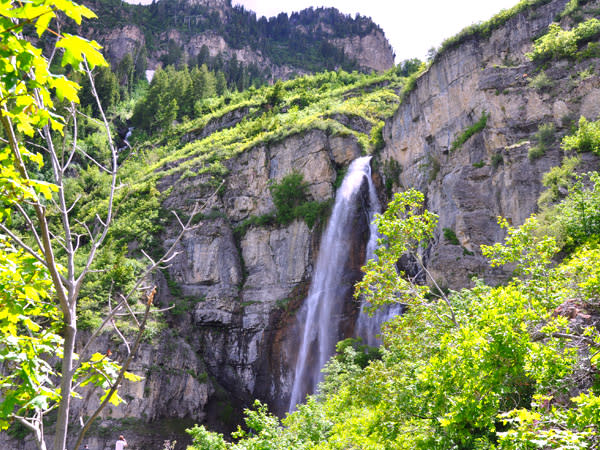 Ride the family-friendly ski lift to the Stewart Falls trailhead. Follow the rolling trail over creek crossings, through forests and meadows, and up to a gorgeous waterfall that is over 200 feet tall. After taking pictures, playing in the river, and picnicking at the waterfall, travel to the opposite end of the waterfall across from where you arrived and follow signs to get back to Sundance. 
Adrenaline Junkie Option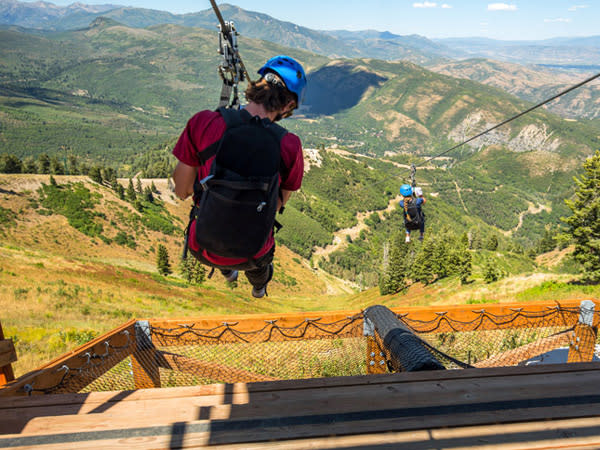 Ride the ski lift all the way to the Ziptour for a journey on the largest vertical drop of any zipline in the United States. There are two regular ziptour options--The Bearclaw, which includes all 4 spans, and The Maverick, which costs less and includes two ziplines. All spans allow for you to ride side by side with another person in your group and offer incredible views as you fly through the sky!
Another great option is to take the ski lift to any stop and then hit the mountain biking trails! There are downhill courses for intermediate and expert levels, which are all exciting! If you need a bike, rent from Sundance Mountain Outfitters.
After your time at Sundance, take an excursion down Provo River, which is just a short drive from Sundance Mountain Resort inside of Provo Canyon. Provo River is popular for a variety of activities, including world-class fly-fishing, and the views surrounding it are unreal.
Kid-Friendly Option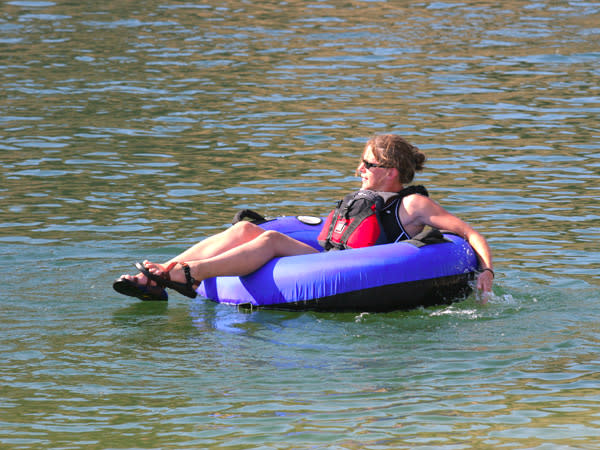 Avoid extreme river rapids and go tubing down the calmer parts of Provo River, from Deer Creek Reservoir to Vivian Park. High Country Adventure has tube rentals, which are recommended for children 8 and up, and younger kids can also go on a guided raft. Life jackets are provided; however, river tubing is not recommended for non-swimmers. For the end of your trip, add on the Sunset BBQ!
Adrenaline Junkie Option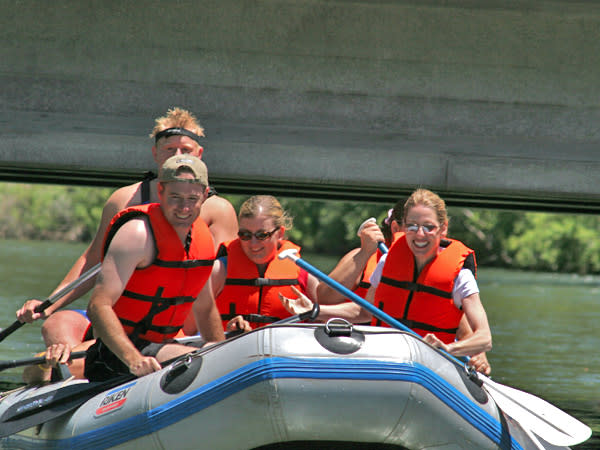 Eat a quick lunch in the car on your way to rafting on Provo River! Rafting tours must be scheduled in advance and are suitable for most ages, as they are safe and guided. If you reserve through High Country Adventure, life jackets are provided, so all you need to bring is your sense of adventure (and clothes you can get wet in)! For the end of your trip, add on the Sunset BBQ!
Day 2
Now that you've been introduced to the adventures in Utah Valley, day two is the day for extreme, one-of-a-kind opportunities you can't find just anywhere! Grab breakfast from a local chain--either Hruska's Kolaches if you are staying in Provo or American Fork or Aubergine & Co if you are staying in Lehi or Orem--and then hit the road...or sky!
Kid-Friendly Option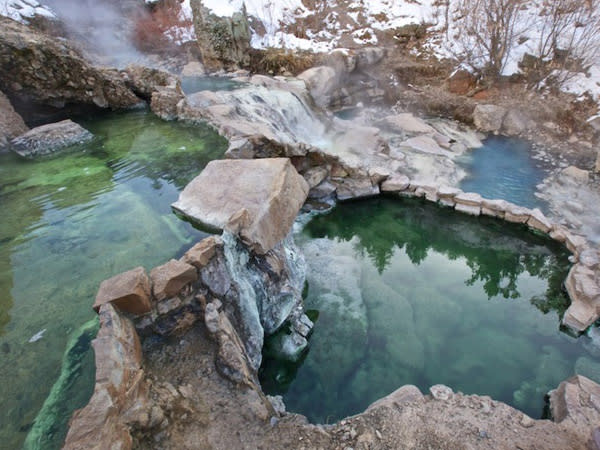 *TEMPORARILY CLOSED AS OF 2020* One of the most popular hikes in Utah Valley leads to a natural hot spring. Families of all ages and sizes enjoy hiking in Spanish Fork Canyon to the Fifth Water Hot Springs, which is surrounded by natural beauty. The hike is 5 miles roundtrip, and you will want to bring clothes for soaking in the water and good shoes for hiking.
Adrenaline Junkie Option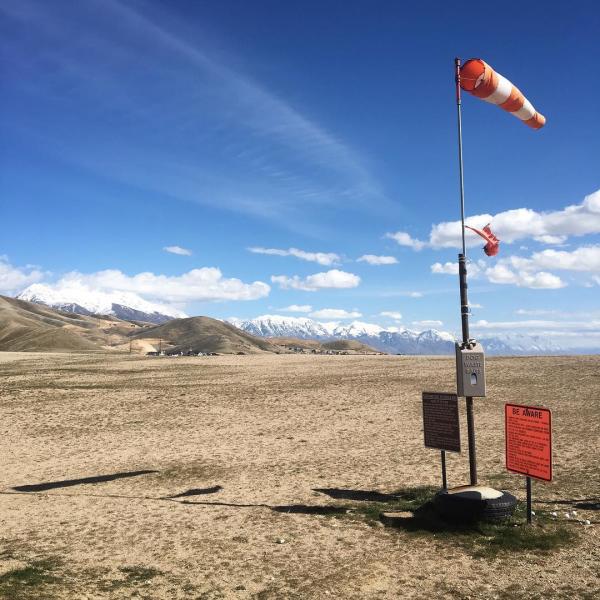 Between Lehi and Draper, you can find the Flight Park State Recreation Area, which is designated for hang gliders and paragliders. Especially on weekends, many people can be seen flying through the sky on colorful gliders. Join the group and do one of these unforgettable adventures!
Grab lunch at a favorite local hotspot, such as Chubby's, Mo Bettah's, or El Mexiquense. Then, after spending all day in the sun, end the day with an adventurous indoor activity!
Kid-Friendly Option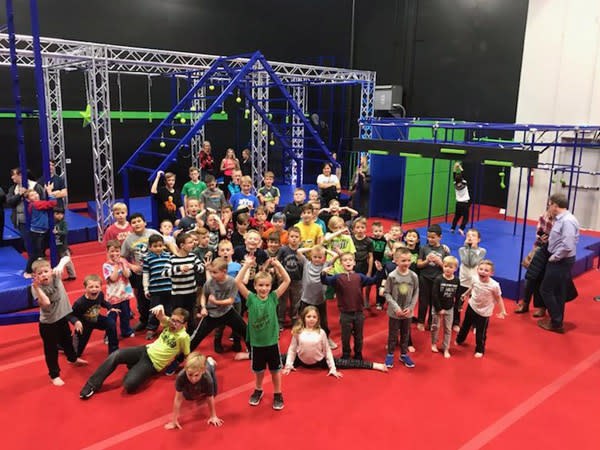 Adrenaline Junkie Option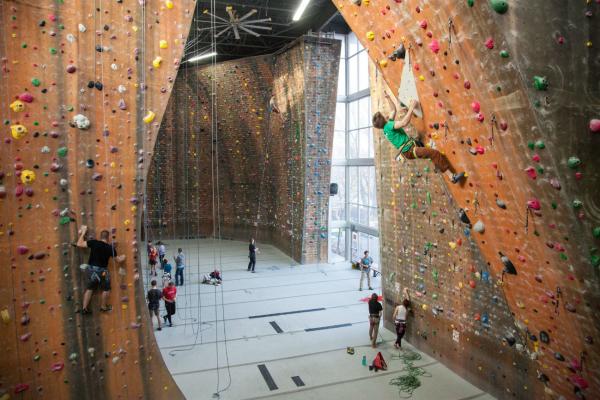 Axe Throwing has become a ubiquitous activity throughout Utah Valley! Some great places to experience it are Phat Axe, Heber Hatchets, Social Axe, and True North.
Another great indoor activity is rock climbing at either The Quarry or Momentum, with different colored rocks marking difficulty levels of the climbing path.
After all your activities for the day, you will definitely want a hearty dinner! Grab a steak at Dalton's Steakhouse, fill up on Brazilian food at Lucy's Brazilian Kitchen, or order Polynesian plates at Mo Bettah's.
Day 3
Wrap up your time in Utah Valley with a bang! Pack a solid lunch and snacks from a local grocery store, such as Harmon's or Smith's, and then start your first adventure for the day.
Kid-Friendly Option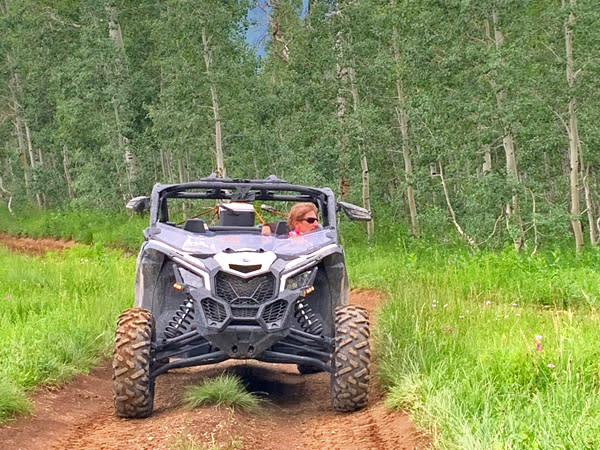 Schedule an ATV Tour around Tibble Fork in the Alpine Loop! This tour will take you along gorgeous sights of Tibble Fork and is family-friendly. The paths aren't too bumpy, but they will still take you along paths that other vehicles cannot access. This will be one of the most unforgettable parts of your Utah Valley adventures.
Adrenaline Junkie Option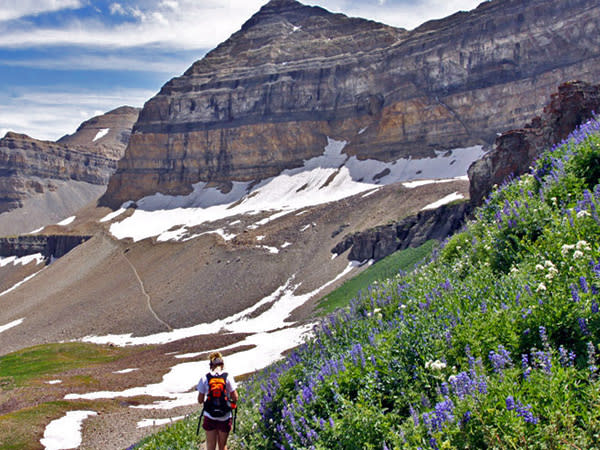 Rent a llama from Utah Valley Llamas and head into the mountains! Take a day hike to Mount Timpanogos or Mount Nebo and let the llama do all the heavy lifting. Llamas must be reserved well in advance.
Hiking to and exploring Timpanogos Cave is a great alternative and must be booked in advance as well. You can even take a spelunking course if you're feeling extra adventurous!
Fuel up at one of the 50+ international, local restaurants in Downtown Provo and then spend your last precious moments in Utah Valley on Utah Lake, the largest fresh water lake in Utah that spans for miles.
Kid-Friendly Option
Rent a number of watercraft for all your family's water fun needs! From Epic Recreation, you can get a water trampoline, boats, jetskis, paddle boards, and more!
Clas Ropes Course is just a short walk from Utah Lake State Park and offers fun teambuilding courses, rock climbing, canoeing on the Provo River, and a mini zipline.
Adrenaline Junkie Option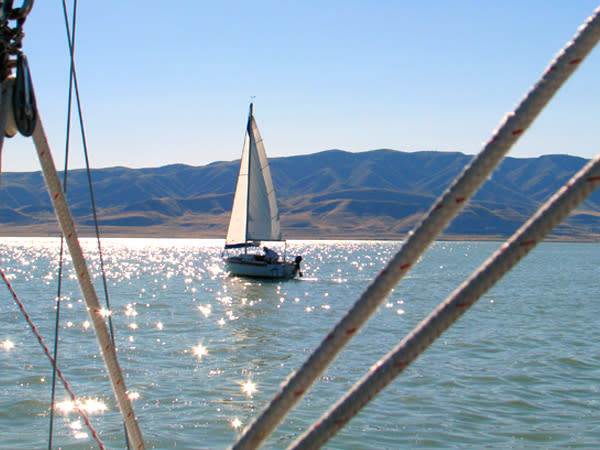 A Bonneville Sailing Trip during sunset is the perfect way to end a vacation. Either go on a sunset cruise with just you and one other person, or take a class and learn how to handle the sail yourself! Either way, you will enjoy the vast sights on Utah Lake and make unforgettable memories!
After all this adventure, you may need a vacation from your vacation. Check out one of the many unique spas in Utah Valley, from Sundance Mountain Resort's luxury spa, to FishKiss Fish Spa, to the True Rest Float Spa in Provo. Each will have you feeling relaxed and ready to take on reality before your flight or drive back home!
For more outdoor activities in Utah Valley, see our outdoor recreation page. To get a free brochure with a map of the area, download one here.