10 Adventurous Indoor
Activities in Utah Valley
Outdoor adventures aren't the only way to use up energy and make the most of a vacation in Utah Valley. There are many adventures to find indoors, which are perfect for cold or rainy days or if you have extra time in the day needing something to do. Families and adventurous young adults will love these activities!
1. Trampoline Places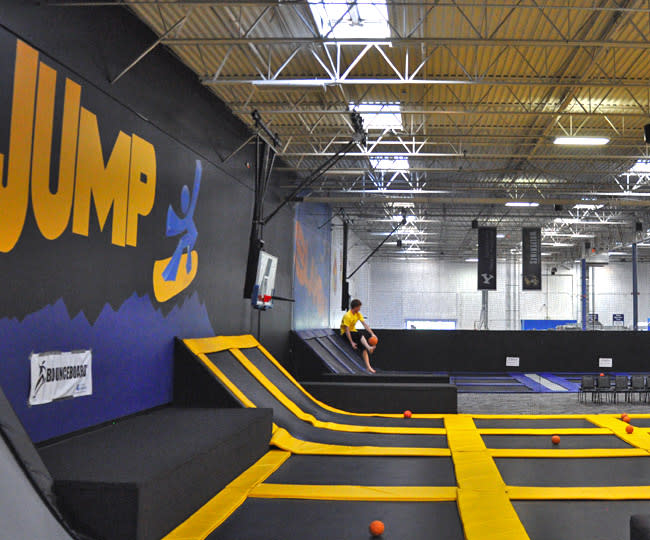 Utah Valley has several places throughout it where you can spend hours jumping on giant trampolines, play nerf dodgeball, go on obstacle courses, and jump off platforms into foam pits. Some great places to jump your heart out include Airborne, Lowe's Xtreme Air Sports, and Get Air Hangtime.
2. Axe Throwing Places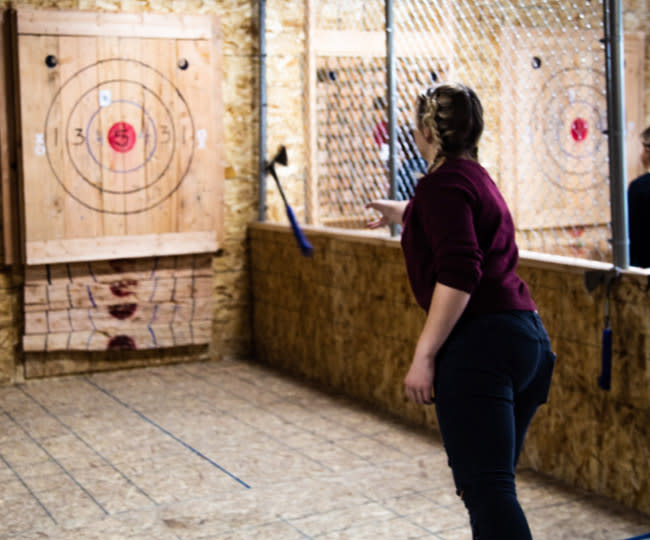 Release some steam with axe throwing! Imagine going to an archery location with targets and bullseyes, but instead of shooting an arrow, you throw an axe! These venues have popped up all over Utah County, and many include other activities, such as atlatl throwing, spear throwing, and smash rooms. Some great places to try your hand at axe throwing include Prodigious Entertainment, Heber Hatchets, Kiss My Axe, Phat Axe, Social Axe, and True North Axe Throwing.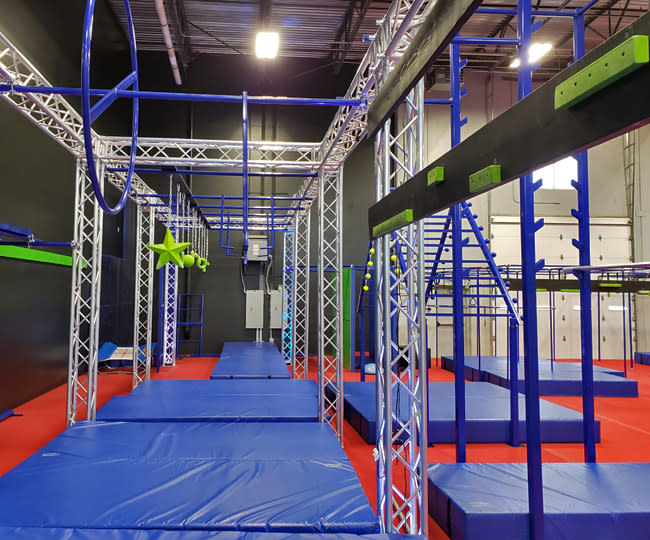 Have you ever watched American Ninja Warriors? If so, you'll be familiar with the athletes who go through crazy obstacle courses to compete for a prize. Several competitors from the show have come to Utah and created a Ninja course for kids, teens, and adults! They coach classes and have open gyms where anyone is free to participate.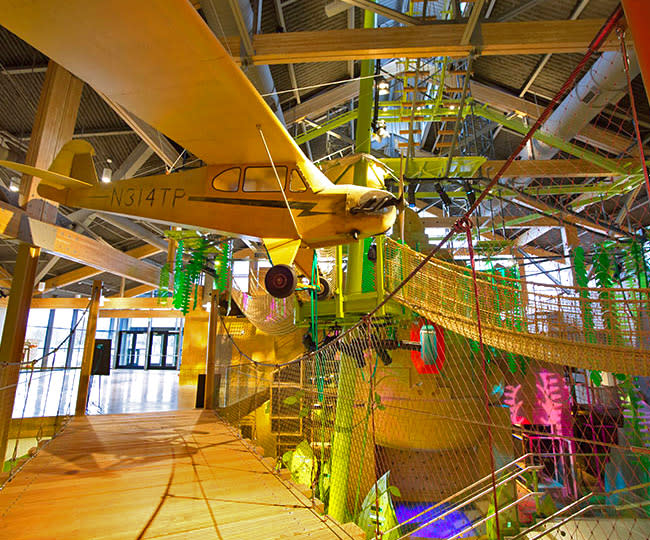 Thanksgiving Point has many great family-friendly activities and The Museum of Natural Curiosity is one of the best for youngsters seeking adventure. The museum is intended for families to play together, in an environment where they can learn about and get a taste of natural disasters, sensory experiences, and more. There is a large jungle gym, a ropes course, an outdoor maze, and a large variety of interactive exhibits.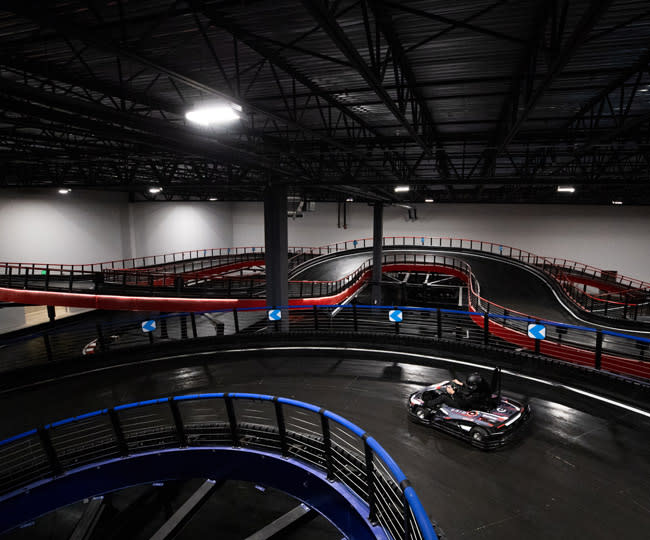 If you've ever dreamed of living a Mario Kart adventure, The Grid has made those dreams more accessible. Enter a world of go-kart racing with multiple levels of racetrack and speeds of up to 60 miles per hour! The adrenaline-filled race lasts over ten minutes long and can accommodate groups of up to twelve people. After racing, play games in the arcade to your heart's content.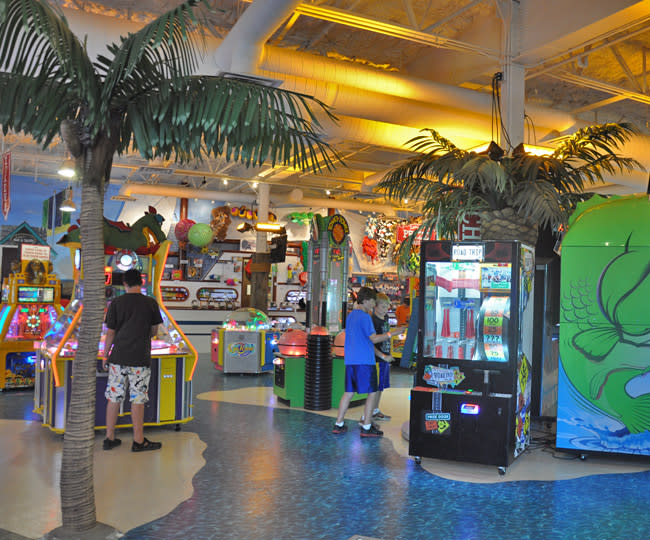 Provo Beach is more than just a fun center--it's a world of exciting adventures you can't find anywhere else in the area! Spend some time on its namesake activity, the indoor surfing simulator, then dry off and experience the other activities they offer. Play laser tag, mini croquet (think mini golf, but croquet), bowling, and arcade games, as well as play in a jungle gym and brave the high ropes course.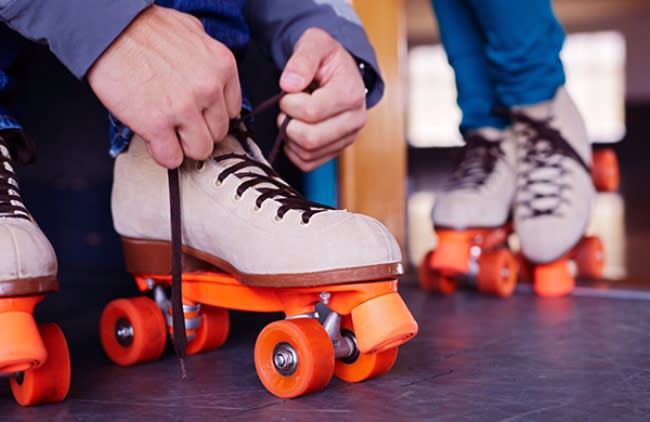 Instead of walking 10,000 steps on your vacation, skate 10,000 steps at Classic Skating! Put on colorful roller skates and make your way around the skating rink to fun music and lighting. They also have bounce houses, arcade games, and laser tag. Keep the little ones happy in the climbing gym.
8. Indoor Rock Climbing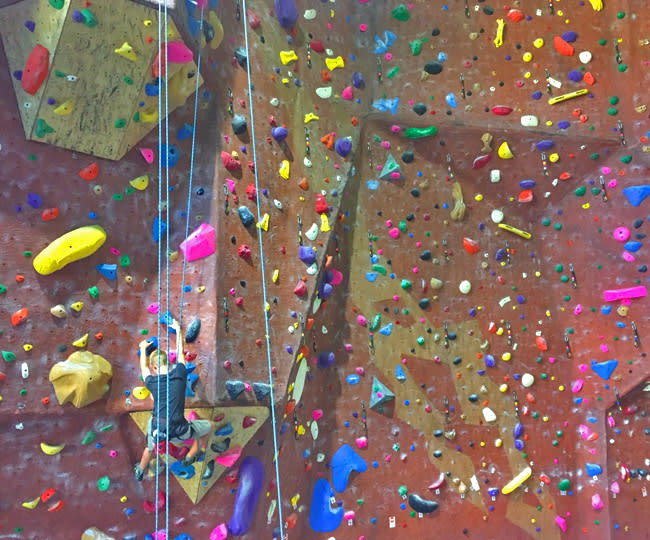 Indoor rock climbing is an adventure that requires skill, bravery, and at least one other person in your group. Get trained on how to hold the ropes for someone else and then start your adventure up the rock walls! Some locations even have areas where you can practice bouldering--shorter distance climbing without ropes! Great locations to visit include Momentum Indoor Climbing and The Quarry. There is also a kid-focused climbing center called Funtopia that has animated skyscrapers and other fun things for children to climb on.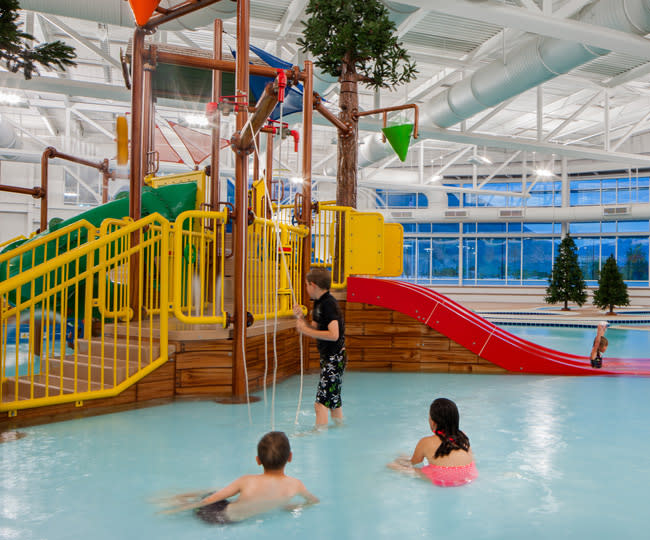 Vacations are meant to be relaxing, and many people envision that happening in a pool or near water. Even if it's cold outside, visitors to Utah Valley can go swimming at a public recreation center! One of the most popular in the area is Provo Rec Center, with a platform for jumping off, a mini rock climbing wall inside the pool, a lazy river, and a child's water play place.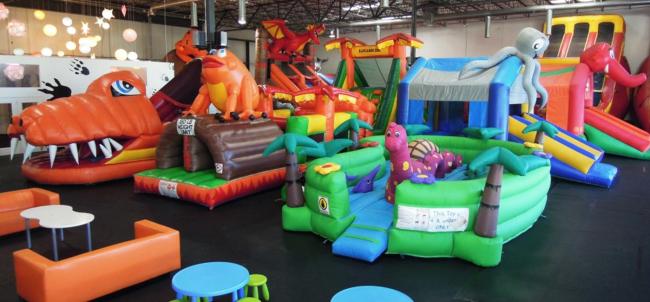 Don't wait for the carnival to come to town to play in some bounce houses--go to Kangaroo Zoo. The whole place is themed to match a cute animal zoo, with alligator, elephant, kangaroo, and dragon bounce and slide areas, among others. There is fun for a variety of ages, mostly suited to children.
Visiting during the winter or during the shoulder season in Utah Valley just became a lot more fun! If you find yourself stuck inside during your vacation, make the most out of it and visit one of these indoor adventures.
For more ideas on things to do, go here.