Thrifter Hipster
Total Driving Distance - 45,8 miles. Total Driving Time - 60 min. 
Being a hipster is not only just about the look, but also the way of living. In this itinerary, we suggest few ideas for our hipsters to try out and discover the spirit of a true hipster by yourselves.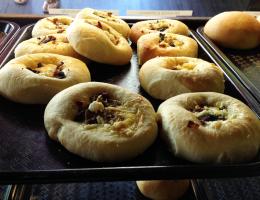 Hrushka's Kolaches 434 W Center St, Provo, UT 84601. Hours 6:30 AM- 12:00 PM. 
Kolaches are a delicious pastry that originated in Central Europe. Hruska's has brought this Czech delicacy to Downtown Provo! You can get the traditional variety filled with fruit and cream cheese or try their savory options! You'll want to get here early though as they're only open until they sell out! It's all about the Kolache y'all! 
Deseret Industries 1415 N State St, Provo, UT 84604, Mon 10 AM- 6 PM, Tues-Sat 10 AM-9 PM
This thrift store is a non-profit organization and a division of Welfare Services of the LDS Church. As a welfare entity, Deseret Industries provides used goods at low cost to the public, as well as clothing and other items for humanitarian efforts throughout the world. Find vintage fashions, novelty toys, and throwback decor all in one place!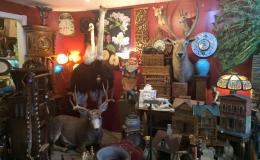 Cats Cradle Antiques & Art 168W Center St, Provo, UT 84601, Mon - Sat 11:30 AM - 5:30 PM.
This quaint store offers the largest selection of antiques, jewelry, furniture, and decorative art in the Provo, UT area. Cat's Cradle specializes in unique decorative objects, fine estate jewelry, antique dolls, and rare holiday items.
Art City Trolley 256 N Main St, Springville, UT 84663-1354, Mon - Thu: 11 AM - 9 PM, Fri & Sat: 11 AM - 10 PM. 
The restaurant officially opened its doors in 1994, after locating the 1931 Brill Bullet Trolley car in an almost abandoned state some six months earlier, Jeff and Kelly Decker along with numerous family members and friends restored the Trolley Car and converted it into a small road-side diner that boasted seating for 26 people. Their menu includes baby back ribs and delicious salads. Jeff Decker, the owner, is also a licensed Harley Davidson sculptor. 
Young Living Lavender Farm 3700 North Highway 91, 
Mona, UT 84645, Mon-Sun: 8 AM - 6 PM. 
The rugged landscape of central Utah contrasts with the serene, fragrant lavender fields to create a place of pure peace and relaxation. Featuring over 1,400 acres of fragrant herbs, a cool reservoir, pristine natural beauty and fresh mountain air, the Mona, UT Lavender Farm is a beautiful destination the whole family can enjoy.