THE URBAN SCENE
Total Walking Distance - .7 Miles Total Walking Time - 14 minutes.
While it will never be confused with Portland or Brooklyn, Utah Valley has plenty of hidden attractions for those who like to discover these gems for themselves. If you're looking for something different than the ordinary traveler, we've got some amazing options for food, art, and music that might surprise you.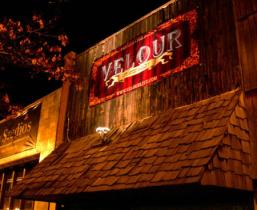 Velour (North University Ave Provo, UT 84601) The Velour is known for being the home to Provo's eclectic music scene. Come enjoy the ambiance of Velour Live Music and sounds of a live band and an evening of music from Indie-folk to rock to pop and more. Tuesday nights are Open Mic Night, so come on down and test your vocals! Spawning acts such as Neon Trees and Imagine Dragons, The Velour is one of the main reasons Provo is gaining national attention for its varied acts. Come in and check out a performance and see why The Velour has become a treasured Provo icon. Performances run Tuesday through Saturday.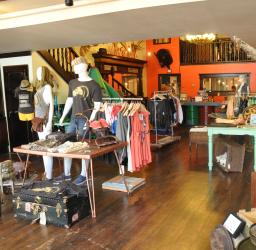 Unhinged/Rewind (16 W. Center St. Provo, UT 84601)  - Unhinged is a locally owned boutique offering an eclectic assortment of new, locally made, and found clothes, gifts, and accessories for Jacks and Jills. It's a secret treasure boutique with a sense of humor. Unhinged features over twenty five local artists, designers, and collectors from around the state, offering edgy and exciting new and vintage clothing from brands exclusive to us in Utah, gifts galore, and accessories for men and women. With a focus on locally made and up-cycled products, Unhinged is THE place to find the unusual and one of a kind. The in-store vintage shop, REWIND, is a well curated selection from the past that will inspire and kindle your imagination. Inside the store, you will also find a barber shop known as The Man Barber.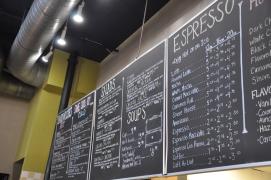 Guru's (45 E Center St Provo, UT) - At Guru's you can fill your belly with healthy, affordable gourmet food. Not only is the food amazing, but the atmosphere is worth coming in for. They have murals on the walls, metal sculptures hanging from the ceiling, and live music once a week. They've got great options for all three meals, as they have Philly Phrench Toast, vegetarian options, pasta and rice bowls, burritos and tacos, soups and salads, wraps, sandwiches and pizzas. Check out their website to see their concert lineup for every Wednesday night.
Sodalicious (30 W 300 N, Provo, UT 84601) - If Guru's doesn't have what you're looking for, soda shops have recently started springing up around Provo. One of the originals, Sodalicious, has 12 base drinks that different flavors can be mixed into. Sodalicious showcases nearly 50 featured combinations, while of course you can always create your own concoction.
Rooftop Concert Series - The first Friday of the month, June through September, you can check out the Rooftop Concert Series in Downtown Provo. The concerts are totally free and 100% unique. For the first 5 years, the concerts took place on top of the downtown parking garage, from where the series got its name. Since then, it's outgrown that venue and has moved downstairs to Center Street. Local bands such as Neon Trees, The Fictionist, and others have headlined the series.
---