Above Indoordinary
Summer time in Utah Valley can be sizzling hot. However, it cannot not stop high-spirited hipsters from creating memorable experience while being indoor. If you're looking for something different than the ordinary tourists, we've got some exceptional ideas that might help you planning your trip. 
Bigkram Yoga at Thanksgiving Point (2455 Executive Pkwy, Lehi,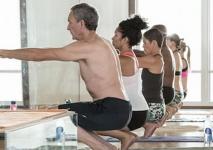 UT 84043)
Located in the heart of Thanksgiving Point, Brick Canvas offers new ways to balance your body and soul and Bigkram Yoga is one of them. Here, there are classes running daily (except on Sunday). You're invited to explore the many unique benefits of Bikram Yoga and have great time getting fit! Namaste.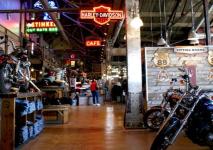 Timpanogos Harley Davidson (555 S Geneva Rd, Lindon, UT 84042)
Timpanogos H-D® harvested most the materials to construct this dealership from Geneva Steel. This 58,000 square foot building is believed to be one of the largest reclaimed, or green, structures in the country. Over 75% of the materials used to build this dealership was recycled from Geneva Steel, railroad bridges, and other early Utah industrial buildings dating back as early as the 1870s. Come and take a look at their snappy vehicles! 
Marley's Gourmet slider, Lindon (844 W 600 S, Lindon, UT 84042)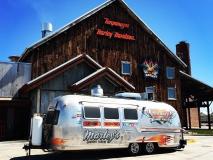 Marley's owners have spared no expenses in creating, theming and decorating the restaurant. From wall hangings to floors, tables to chairs, Marley's invokes to its guests the memories of freedom, Route 66 and carefree times now past. Marley's offers a side of the worlds best shoestring fries or crispy onion rings and a wide variety of available drinks complete the Marley's meal. From breakfast to sliders to gourmet salads, Marley's truly offer a menu that fits everyone!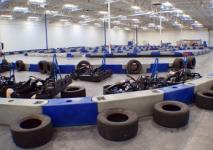 FastKart Speedway (1330 Sandhill Rd, Orem, UT 84058)
Fastkart Indoor Speedway was create by the owner Joe Miller in 1999 with his first location in Spokane WA. Thereafter, Fastkart has grown quickly by adding 3 more location in Utah. The Fastkart philosophy is to create a fun & exciting outing for individuals customer. Come and have fun speeding! 
SCERA (745 State St, Orem, UT 84058)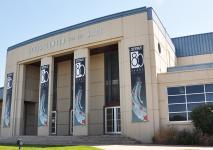 In 1933, Orem was a sprawling town of 3,000 struggling through the devastating effects of the Great Depression as many had lost lifetime investments in farms and homes, and spirits were low. They envisioned SCERA as the community's gathering place—a place for neighbors and families to come together, create friendships, have fun, and be enriched and uplifted. SCERA offers live theater events, outdoor movies and much more!