Summer is coming to an end, so it's time to squeezes the last bit of fun out of it! Just because the kids are back in school doesn't mean you can't still have amazing late night Utah Valley adventures.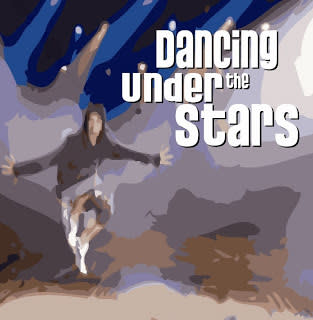 Dancing Under the Stars
is this weekend at the SCERA Shell Outdoor Theatre. This annual tradition is a must see. They bring in nationally prominent professional dancers and musicians for a killer night of music and
All The Right Moves,
Jenna Johnson from the current season of FOX's
So You Think You Can dance,
Jean's Golden Girls, UVU Ballroom Dance Company, Ryan and Ashleigh Dilello from ABC's
Dancing with the Stars,
BYU Cougarettes
, and more! 
choreography including jazz, ballroom, hip-hop, and more. The featured group is the award-winning teams from Center Stage Performing Arts Studios with special guest. A few of those guest include Shaping SOund, Kyle Robinson from Oxygen's
Time:
Aug 23-24 @8:00 pm
Prices:
General Admission: $14 Adult, $12 Child/Senior/Student
             Reserved Section B: $16 Adult, $14 Child/Senior/Student
             Reserved Section A: $18 Adult, $16 Child/Senior/Student
             Reserved Floor: $20 Adult, $18 Child/Senior/Student
Location:
SCERA Shell Outdoor Theatre
                 699 South State Street, Orem, UT 84058
For more late night fun check out
High Country Rafting Moonlight Tours
up Provo Canyon next to Vivian Park. This trip takes about two hour and comes with a complimentary soft drink. All the guides are CPR and first-aid certified and from personal experience very friendly. Provo Canyon is beautiful at night filled with stars and moonlight. Some tips to enjoy your time on the river: wear shoes that can get wet, clothing that doesn't hold water (so no cotton), have dry clothing in your car for the ride home, get ready to splash each other (it adds to the fun), if you bring a phone or camera put it in a ziplock bag to help keep it dry, and don't bring anything you are not willing to loss to the river. There is a minimum of 4 people required for the trip, so grap some friends, kids, significant other, ect and own that river.
Time:
9:00 pm
Price:
$59 Adult, $44 Children
Location:
Provo Canyon Next to Vivian Park, Provo, UT 84604
Here is a video of us rafting the Provo River. It would be even more magical at night.
Our last fun idea for some moonlight magic is the
Moonlight Half Marathon
at Jolly's Ranch in Mapleton. The winner of this Midnight Half isn't who comes in first, it's who ever crosses the line closes to midnight. Start whenever you think you need to cross the finish at midnight. No timing devices allowed, so everyone has a chance to win this one. A party will follow the race with ice cream, drinks, food, ect. Some glow in the dark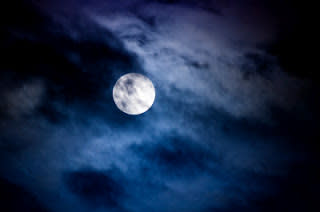 lights will be supplied, but you can buy extras as well. Lighted costumes are encouraged (can you say Tron?). All the money from this race will go to the Mapleton Parkway Trail to put in a running trail along parts of the old canal road.
Time
: 9:00 pm
Price:
$45 Pre-registration
Location
: Jolley's Ranch
Next Weeks Roundup:
24th Timpanogos Storytelling Festival
Provo Rooftop Concert 
12th Annual Festival Latinoamericano
83rd Payson Onion Days