It's the second week of August and school starts again soon! If it feels like summer went by way too fast, we agree! Now we're determined to get as much as we can out of the remaining days of summer!
This weekend, get ready for a S'mores Party at Utah Lake on Saturday Night (August 9th, 6-10 pm) hosted by Macey's and the Utah Lake State Park. Bring your favorite S'mores recipes and come spend an evening around the campfire.
Other activities will include a paddle board competition and a scavenger hunt. Admission is free!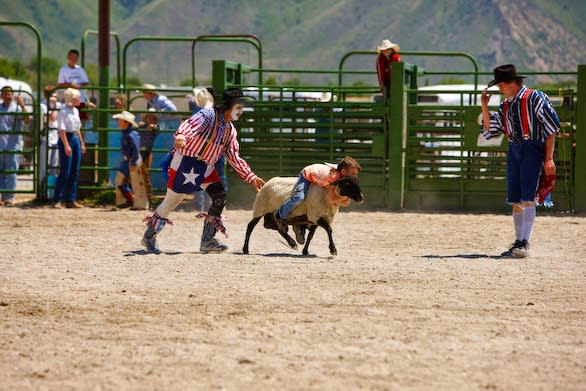 One of the best parts of living in Utah is spending the summer at all of the festivals throughout the state!
This weekend, you can choose from celebrating Alpine City Days, Lindon City Days, or Salem Days! See what each of these fun and unique Utah Valley cities have to offer!
And last but certainly not least, Seven brides for Seven Brothers is playing at the SCERA Shell theater! If you're a fan of musicals (or you're just in the mood for a rip roarin good time while you watch the attempts of Millie, a young bride eager to civilize and marry off her six rowdy brothers-in-law).
And guess what! We're giving away another 2 tickets to the show! Enter the contest below by midnight on Sunday for your chance to win! (Winner to be contacted on Monday).