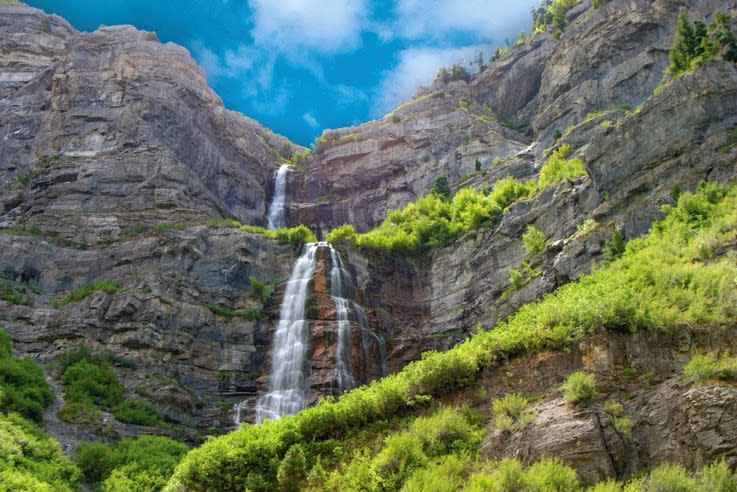 Welcome to the first week of Spring in Utah Valley! The flowers are starting to come up and it's going to be in the high 50s all weekend. It's the perfect time to get out and explore the mountains, lakes and canyons. Not all the trails are open, but there are some really good ones just waiting for you to find them. Start with Y Mountain trail. It is 1.2 miles long and climbs 980 feet with 13 switchbacks. Its a good hike, but not to hard for the whole family. If you are looking for something a little slower try the Provo River trail by Bridal Veil Falls. They are amazing in all seasons!   
If you are looking for something inside, try one of these great plays this weekend.
BYU Presents-Pride and Prejudice: 
Jane Austin's Pride and Prejudice will be on stage in Pardoe Theater. Laugh, Cry and Delight with the quick witted Elizabeth Bennet and her sisters as they search for love. After all, "a ladies imagination is very rapid; it jumps from admiration to love, from love to matrimony in a moment." The play is adapted for the stage by Melissa Leilani Larson and directed by Barta Heiner.
Location: Pardoe Theater, BYU Campus
Hale Center Theater Presents-Big River: 
Huckleberry Finn, a Missouri boy, hates the "civilized" live, and decides to fake his death and live on his own. However, Huck's retreat is cut short when he runs into Jim, a run-away salve. Fearing capture, the two set off on a raft down the Mississippi River in search of freedom. A musical based on Mark Twain's big-hearted American adventure of self-discovery and true friendship.
Location: 225 West 400 North, Orem, Utah
BYU Presents-A Man for all Seasons: 
A man for all seasons, directed by David Morgan, the play demonstrates how conscience and corruption collide in the powerful historic portrait of Sir Thomas Moore.
Location: Margetts Theatre, BYU Campus