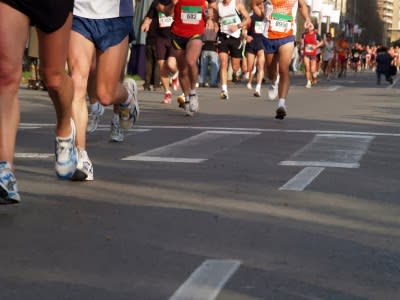 Rex Lee Run
: Now in its 19th year, the run continues to be put on by the BYU Cancer Awareness Group, a student club of those who are interested in raising public awareness about Cancer, assisting those who are dealing with this illness, and seeking cures for the disease by raising money for cancer research. All proceeds go to fund cancer research fellowships at the BYU Cancer Research Center.
They are introducing a new and improved 10K course this year along with the addition of races for the little ones in their NEW Kickin' Cancer Kid's Run which will be featured before the start of the 5k and 10k run. They are also teaming up with some new sponsors this year to help in making this year even more awesome!
42nd Annual Utah All State High School Show Awards
: Open to the public, this award ceremony celebrates the amazing talent that comes out of our Utah high schools. Young artists will be recognized for their outstanding works submitted for the Utah All-State High School Art Show.