Tomorrow (Saturday March 1, 2014), Provo city will be hosting a Mardi Gras Masquerade! Dress your best and put don a mask for the frivolity and celebration. There will be live music, prize giveaways, appetizers, and desserts. The party starts at 7:00 pm at the Provo Recreation Center. Cost is $15 per person.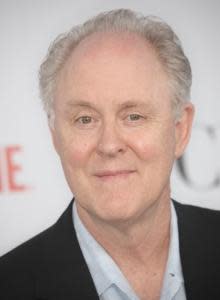 John Lithgow Presents "Stories by Heart" at BYU tonight, February 28, 2014. 
"Following his triumphant appearances at new York's Lincoln Center and London's National Theater, the Tony, Emmy and Golden globe Award-winning actor offers a touching and humorous reflection on storytelling as the tie that binds humanity. Invoking memories of his grandmother and father before him, Lithgow traces his roots as an actor and storyteller, interspersing his own story with two tales that were read aloud to him and his siblings when they were children - "Uncle Fred Flits By" by P.G. Wodehouse and "Haircut" by Ring Lardner. In the first, a fretful young Englishman is taken on a wild afternoon escapade in suburban London by his irrepressible uncle. In a hilarious tour de force, Lithgow performs with zany abandon, portraying ten distinct, outrageous characters (including a parrot). By contrast, "Haircut" is a darkly comic look at mid western American implacability."