This weekend we have some amazing activities happening around the valley. Unfortunately, like many of you, I'm going to be moving this weekend and probably won't be able to attend much of anything. However, the following activites are tempting enough that I might make the ill fated decision to abandon my packing, sneak out of the house unnoticed by my roomates and live a little.
1. The Nebo Music Fest- This all day music fest in Payson goes from 10 A.M. to 10 P.M. at Memorial Park. The Festival includes 9-12 of Utah's own Local Bands and Musicians. Included are assorted Vendors, including Food, Merchandise and Band Memorabilia.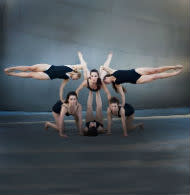 2. If you're a fan of Dancing with the Stars or So You Think You Can Dance you won't want to miss the SCERA's 10th Annual Dancing Under the Stars event on Friday and Saturday. It will be an exciting night of killer choreography featuring LA-based contemporary dance group Jaci Royal's Royal Flux as well as ballroom, jazz and hip-hop from national award-winning teams at Center Stage Performing Arts Studios. Plus a special appearance by award winning choreographer Mia Michaels!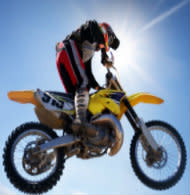 3. Pleasant Grove's Extreme Enduro is the product of combining difficult obstacles with intense racing action. This is a race that's designed for the whole family. They've built a course that will test the skill of every racer, but they'll also be doing a modified course for the little ones so they can get in on the action too. If you've never tried Extreme Enduro then this is your chance! If you're not into racing, go cheer the racers on!
Don't forget to check out our calendar for other events and more details on the events above!