If your summer bucket list is a bit lackluster, consider adding these events for summer memories that are more unique! Here is a list of date ideas that we come up with for this weekend.  Also check out our Calendar of Events for more ideas.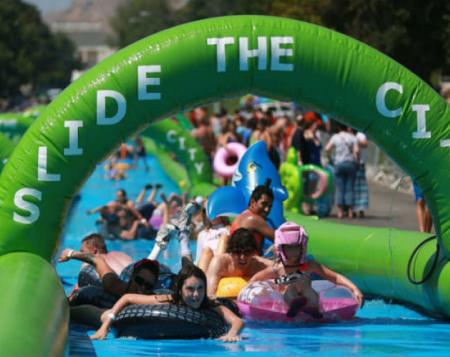 When: July 30, 2016 (9:00 AM to 7:00 PM)
Where: 800 S 750 W Orem, 84058
Price: $18/ Single Slide, $40-45 Triple Slide, $99 All Day Pass
The hottest days of summer have hit us hard, and it's times like these when you have to get creative to stay cool. That's why Slide the City is coming to Orem, where a record-breaking 1,000-foot slip and slide will be set up for your enjoyment. There will also be food and live music to pump up the party.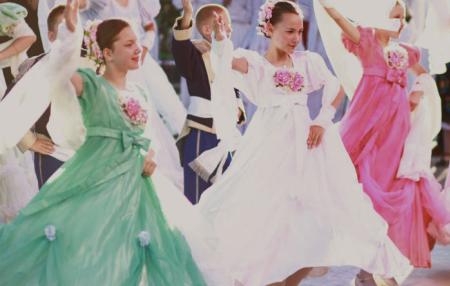 When: July 25-July 30, 2016
Where: Spring Acres Arts Park 760 S 1350 E, Springville 84663
Price: $10 Adult, $8 Senior, $5 Child
If you want to have a cultural experience without paying for a plane ticket, come to the annual Springville World Folkfest! Approximately 300 performers from around the world are coming to share their traditional folk dance and music at what has become the largest folk dance festival in the United States.
When: July 29, 2016 (6:00 PM to 9:30 PM)
Where: Heber Valley Historic Railroad 450 S 600 W, Heber 84032
Price: $15 General admission
We're going to switch gear to a different genre and tell you about the Rock-N-Roll train. The train will be departing Heber Valley station Friday night. Get you ticket and listen to the Flashback Brothers play outdoors, and then come aboard the train to hear some great rock-n-roll music from the 60's, 70's, and to more modern day music.