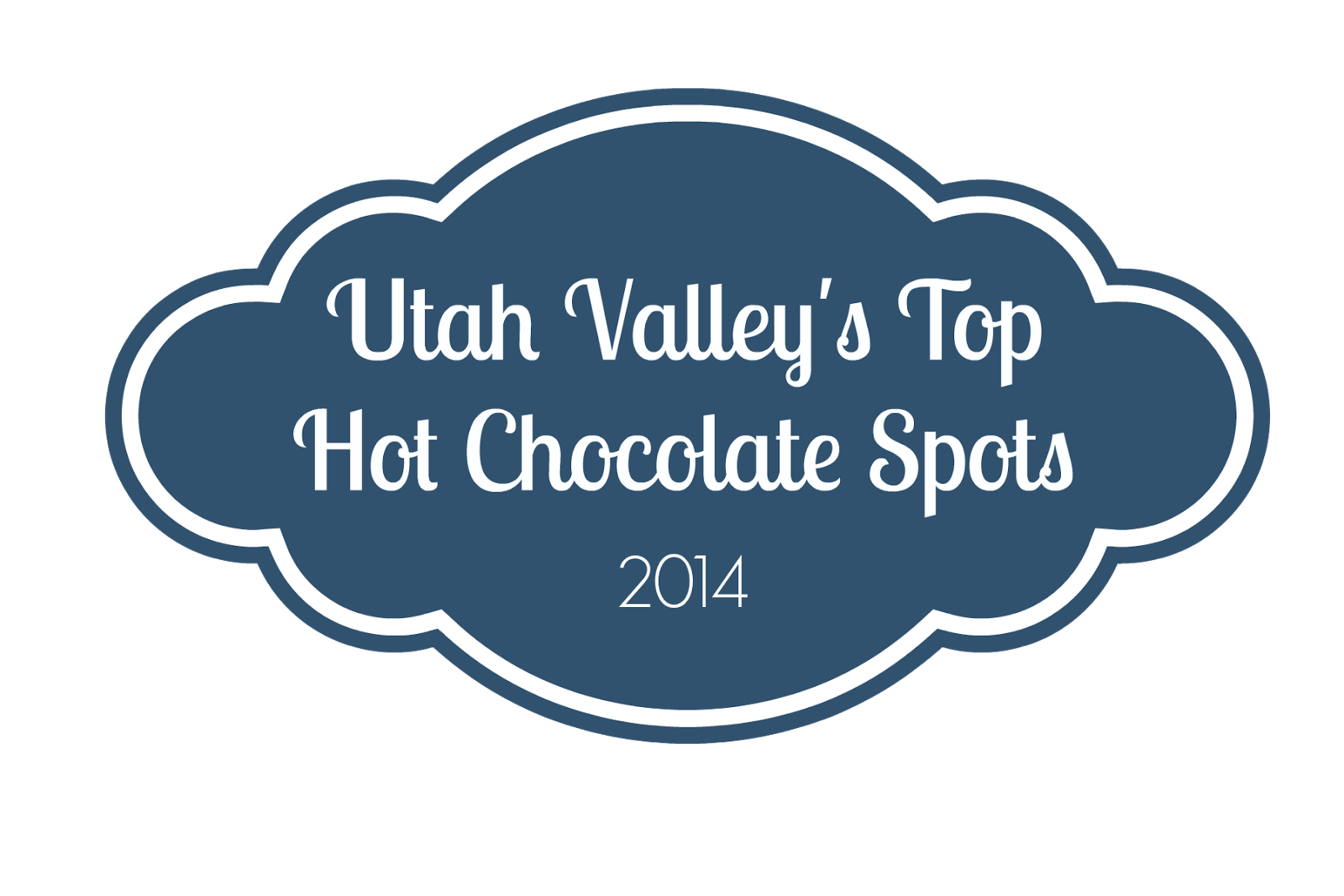 Tis the season for fires, blankets, sledding, and hot chocolate! Hot chocolate warms the soul. There's nothing like curling up on the couch to a good movie and sipping some rich and delicious hot chocolate. I've had my fair share of hot chocolate and here is my (personal) list of the best places to get hot chocolate here in the Valley.
1. Hot Lava at Sodalicious
, Provo
In case you missed our post on
Sodalicious
earlier, you have to stop by and get a Hot Lava. This rich, thick, creamy drink won't disappoint. My taste buds were in instant heaven when this delicious drink hit my mouth. And if that isn't enough, get one of their million drink combos! You can't go wrong with a Your Mom Extra Dirty ;)
2. The Cocoa Bean Cupcake Cafe
, Provo
The Cocoa Bean has over 10 amazing flavors to choose. You really can't go wrong with any of them. I've been there enough to list off a few of my personal favorites: white raspberry, hazelnut, vanilla, and pumpkin pie.
3. The Chocolate
, Orem
If you haven't been here get yourself there stat! This place is too adorable for words. The cozy house-feel makes everything taste even better. Their gourmet hot chocolate is to die for! Choose from regular, mint, hazelnut, and spice.
4. 7-11
, any location in the US
Call me crazy for adding this one, but 7-11 honestly has some of THE BEST hot chocolate I have ever had. The hot chocolate is rich and creamy and not watered down and you get to mix your own flavors! They have an almond joy flavor which I highly recommend! You can't beat the price either, it's only $1 for the small size which is usually plenty. And that my friends is a deal!
For all of you Starbucks hot chocolate lovers, (I know you're out there) I didn't forget about you. Here is a copy-cat recipe so that you can get your Starbucks fix right at home!
Ingredients:
1/4 C. water
2 tablespoons unsweetened cocoa powder
2 tablespoons granulated sugar
1 1/2 C. milk
1/4 tsp. vanilla extract
Garnish: whipped cream
Directions:
1. Combine the water, cocoa, and sugar in a 16-oz microwave safe pitcher, like a 2-cup glass measuring cup. Zap the mixture on high for 30 seconds, or until hot. Stir well to create the chocolate syrup.
2. Add the milk to the chocolate syrup and microwave the mixture for 1-1 1/2 minutes, or until hot.
3. Add the vanilla and pour the drink into a 16-oz mug
Makes one 16-oz (grande size) serving