Fall is quickly becoming my favorite time of the year. I am not sure if it is the fresh pressed apple juice and wagon rides at Rowley's Red Barn, the pick your own pumpkins and find your way through the corn maze at Glen Ray's Corn Maze and Pumpkin Patch or the beautiful leaves changing colors up Provo Canyon that have won my heart over the years. Whatever the reason, fall has secured its spot at the top of my favorite season list. 
I am a sucker for sweater weather, hikes under amazing canopies of changing colors and cool brisk mornings. There is something great about bundling up in warm clothes, sipping hot cocoa from Beany's To Go in American Fork and watching the sunset. 
Does your family look forward to fall traditions? Mine does. My hope is that our boys will remember some of our traditions and look back fondly on them. It's my wish they will preserve the traditions we have as a family with their family.  
The Ward family's favorite fall traditions and destinations are:
Take a drive to look at the changing leaves.

Go on a challenging family hike.

Bundle up and plan a fall camping trip.
Whiting Campground in Mapleton
Cherry Campground in Hobble Creek Canyon
Granite Flat Campground in American Fork Canyon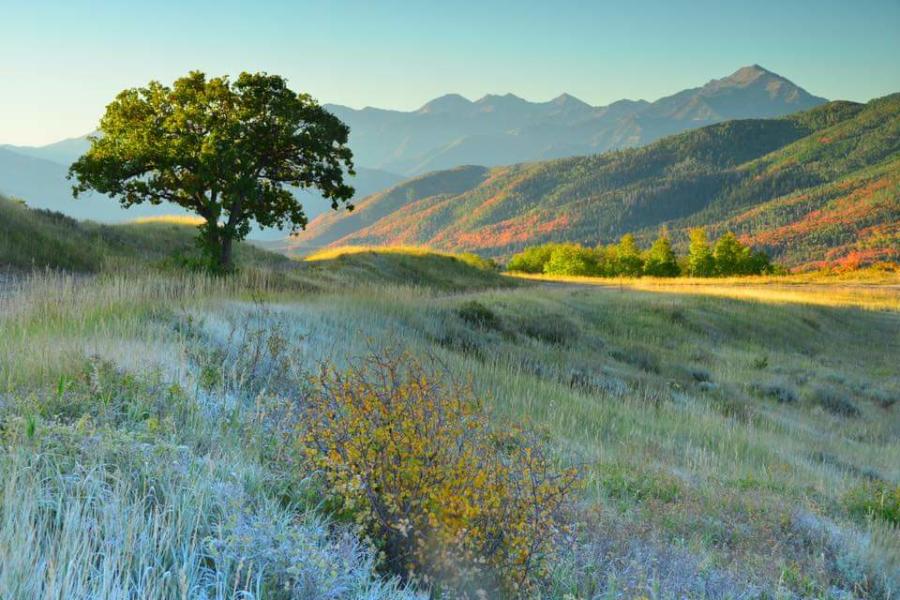 As a family with teens, I am interested in the Firmly Founded fall festival held at Burgess Orchards in Alpine. It sounds like an interesting evening. Every family gets tacos (yay, no dinner prep), a professional family photograph, a pumpkin we can decorate, a gallon of apple cider that is sure to please, a pass to the bounce house and laser tag and an entry to the giveaway for a Nintendo Switch.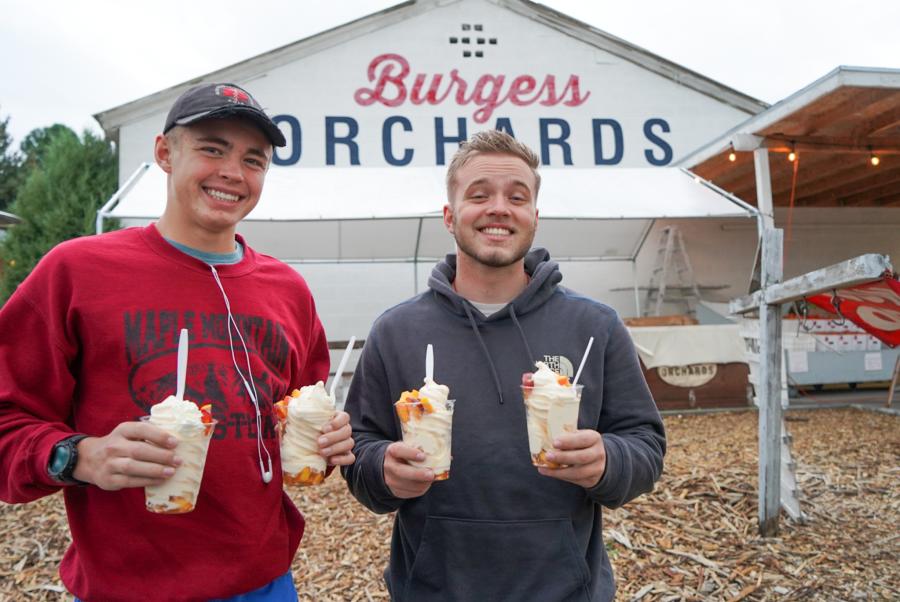 I admit, I enjoy scaring my boys on occasion. This time of year always brings up whether or not we should take them to the Haunted Forest in American Fork. When I went as a college student, I was traumatized. 
We visited the Haunted Forest and I sat on a large rock in the line with my back to the forest. After a short time I realized people were staring at me and I wasn't quite sure why. When the pointing started, I tried to casually figure out what was happening.
Five minutes in, I turned around and standing right behind me, about to envelop me in his cape was the scariest vampire I had ever seen. My shrieks delighted the crowd as did the chase that ensued. 
I think it may be time to introduce the boys to the Haunted Forest. What do you think?
Utah Valley is the perfect place to cross some of your fall bucket list items off. It's sometimes hard to decide which fall events to attend since there are so many here. There is no shortage of Halloween activities, harvest festivals, fall hikes, and much more.
Don't let this fall season slip by without enjoying it. Put on your layers, get outside and remember to support our local pumpkin patches and festivals.