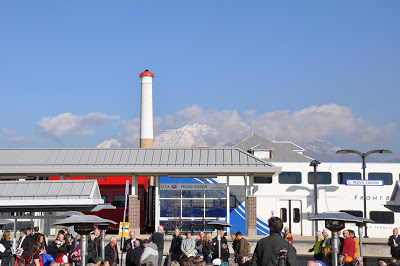 What we have all been waiting for is here, the new TRAX airport line is open and ready for business. What does this mean for you? It means no more bumming rides off your friends and family to Salt Lake International. The 6-mile TRAX Green Line extension to the Airport connects to the FrontRunner at 500 W. North Temple. So now you can get on the FrontRunner in Utah County and ride UTA to the Airport.
Let's get down to details here; the line will operate from 5:30 am to 11:30 pm weekdays, 6:30 am to 11:30 pm Saturdays, and 10 am to 7:30 p.m. Sundays. Trains will run every 15 minutes on weekdays and every 20 minutes on weekends. It takes about 20 minutes from Temple Square to the airport.   
Comment below about your experience on the FrontRunner/TRAX to the Airport.