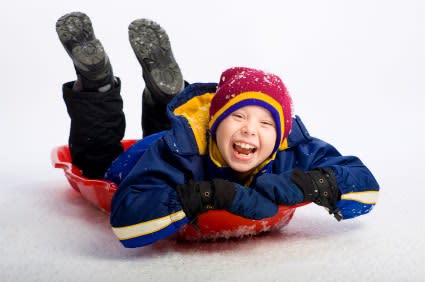 The snow is coming down hard and you know what that means...sledding! Or tubing, snowball fights, snowmen, snow shoeing, snow angels, etc. Whatever you like doing in the snow, we have the perfect snowfall for winter activities right now. We have narrowed down our top 4 locations for all of these activities.
1.

Jolley's Ranch

at Hobble Creek Canyon, Springville
Located just seven miles from I-15 in Hobble Creek Canyon. You'll find nearly five miles of groomed trails for cross-country skiing and snowshoeing. There is a tubing and sledding hill and parking areas for snowmobilers. Ski and snowshoe equipment is available for day rental, as well as tubes for the tubing hill. There are heated restrooms and a warming shelter.
Hours are:
Monday - Tuesday: 3:00pm - 8:00pm
Wednesday - Sunday: 12:00pm - 8:00pm
Check our

website

for pricing. 
2.

Rock Canyon Park

, 2620 N. 1200 E., Provo
Probably one of my favorite hills, this park is free and is a longtime local favorite. Warning, it is typically pretty crowded with teenagers and college students. Families with smaller children may want a different park. 
3.

Peeteetneet Academy

, 10 S. 600 E., Payson
Another local favorite that draws huge crowds on weekends and holidays! 
4.

Tibble Fork Reservoir

, American Fork Canyon 
This area is perfect for sledding, snowshoeing, and cross-country skiing. Steep runs make for high speeds and intense sledding and tubing rides!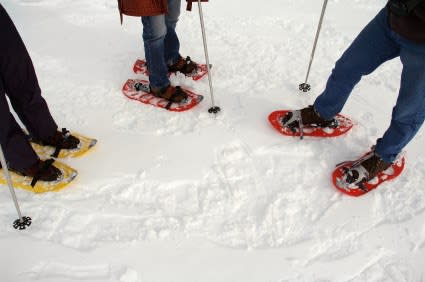 Where are some of your favorite sledding spots?