Summer is a great time for road trips-it's an American tradition. Earlier this summer, Randy Olson, a Michigan PhD student, created the ultimate cross country road trip. You should definitely check it out! His itinerary got us at the UVCVB thinking...what if we created an ultimate road trip itinerary for Utah. Because, let's face it, Utah is awesome. There are so many beautiful things to see in this wonderful state. So we devised the ultimate Utah road trip-complete with all 5 national parks and a majority of Utah's major cities.
Salt Lake City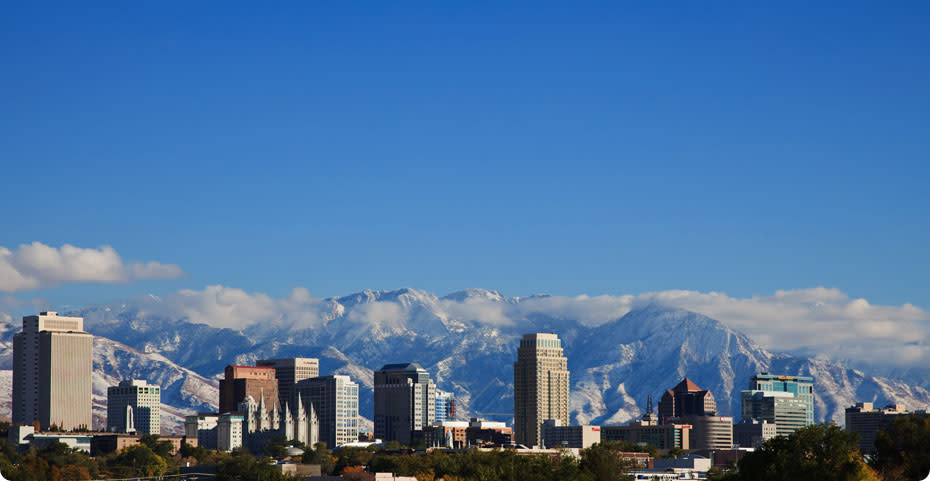 This ultimate road trip begins in the state's capital. Settled in 1847, Salt Lake City has a variety of fun things to explore. Visit Temple Square. Take a campus tour at the University of Utah. Have lunch or dinner at the Red Iguana (my favorite SLC restaurant) and try the mole.
Antelope Island State Park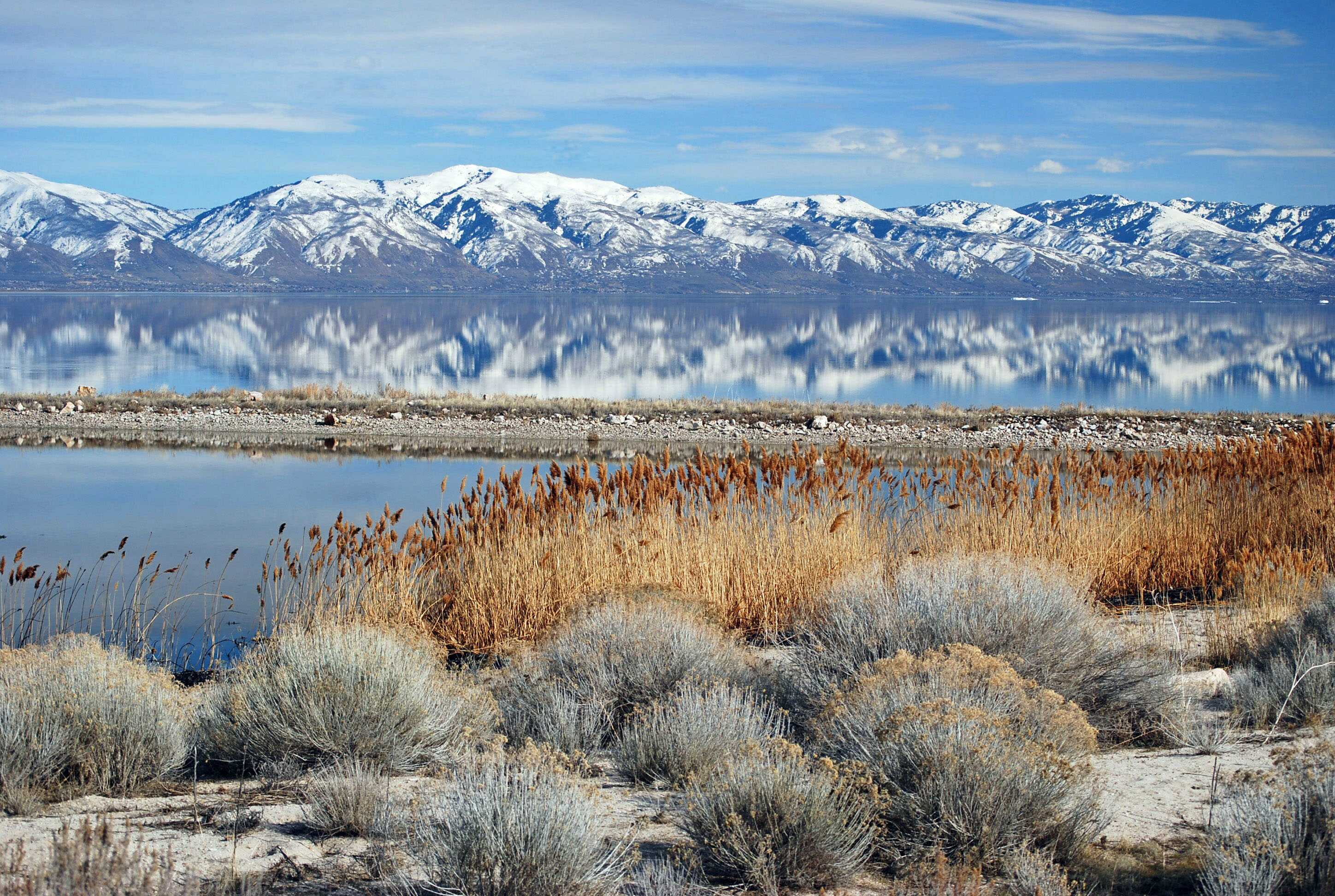 Miles: 47.2
Time: 1 hour
Go north on the I-15, then take the Antelope Island exit and follow the road to Antelope Island State Park on the Great Salt Lake. First, check out the Visitor Center. After that, take a dip in the saltiest lake in America or search for wildlife like bighorn sheep, bison, and pronghorn antelope. You could also take a hike and see beautiful vistas of the lake.
Logan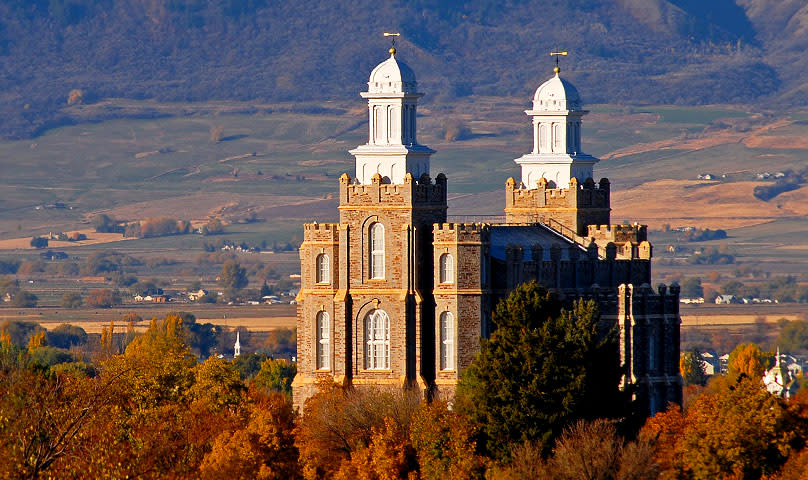 Miles: 74.6
Time: 1 hour 30 min
From Antelope Island, head back to I-15 North and then take Highway 91 to Logan--the home of Utah State University. If you are craving nature, I recommend hiking to Wind Caves. But if your stomach is grumbling, grab a bite to eat at Tandoori Oven or Jack's Wood Fired Pizza.
Bear Lake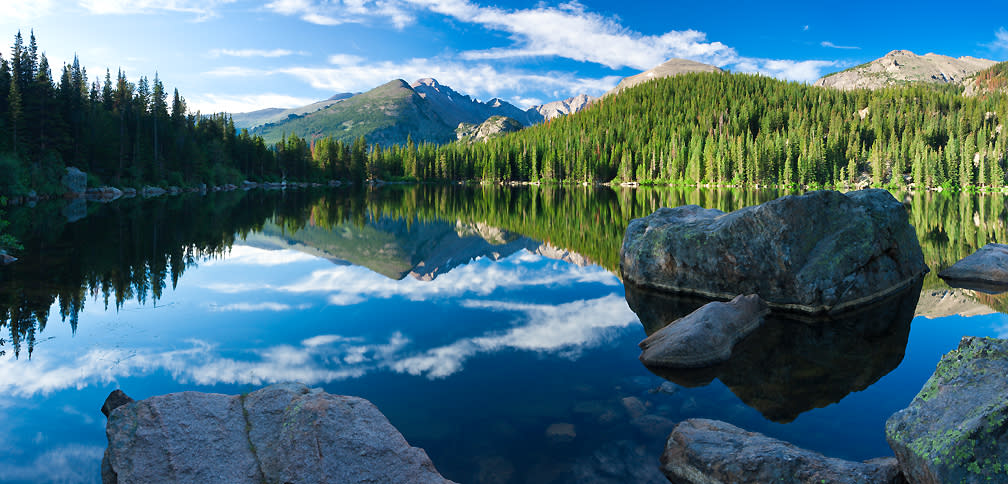 Miles: 40.6
Time: 55 min
From Logan, take Highway 89 to Bear Lake. At Bear Lake, you can participate in many outdoor activities including hiking, boating, water sports, and more!
Park City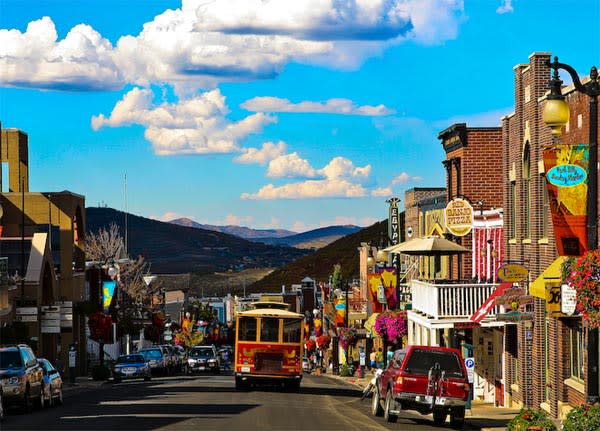 Miles: 128 mi
Time: 2 hr 5 min
From Bear Lake, take the 30 to the 16 to the 39 to I-84 to I-80 to Park City. Park City is definitely a Utah highlight. Head downtown to Historic Main Street and explore the shops and restaurants. Take your picture with the bear. Then head over to one of the world class resorts: Park City Mountain Resort, Deer Valley Resort, and Canyons Resort. Hang out in the lodge and see a concert or ride the lift and hike or bike down. You won't want to miss out on the Utah Olympic Park and the Alpine slide.
Alpine Loop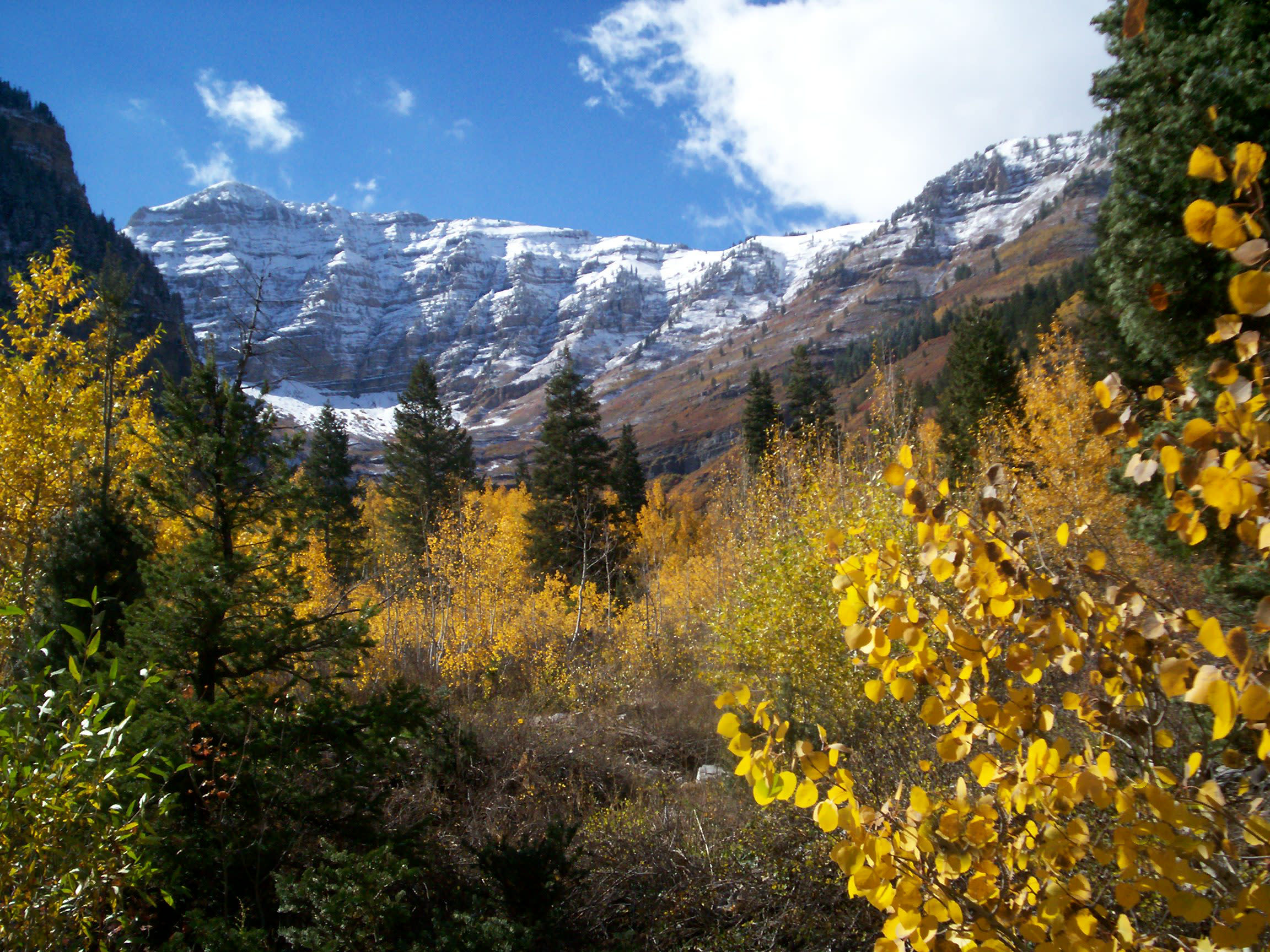 Miles: 32.7
Time: 40 min
From Park City, take Highway 189 and then turn on Highway 92. This will take you to the Alpine Loop, a national scenic byway. Stop at Sundance, Robert Redford's ski resort, and go fishing, hiking, biking, or try the new zip line. Take a hike to Stewart Falls or just drive through admiring the beauty of nature.
Provo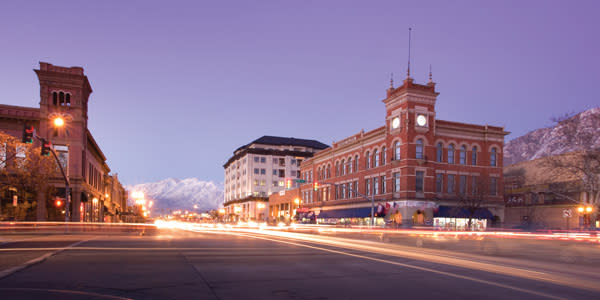 Miles: 38.3
Time: 1 hour
At the end of the Alpine Loop, take 4800 W all the way to Pleasant Grove Boulevard. Turn right and head to I-15 South to the Provo Center Street exit. You are now in Blue territory. Take a tour at BYU or visit one of the many museums including the Museum of Art, the Bean Museum (full of animals from around the world), or the Athletic Museum. Grab lunch or dinner in Historic Downtown Provo. Don't forget to check out the new Provo City Center Temple.
Spanish Fork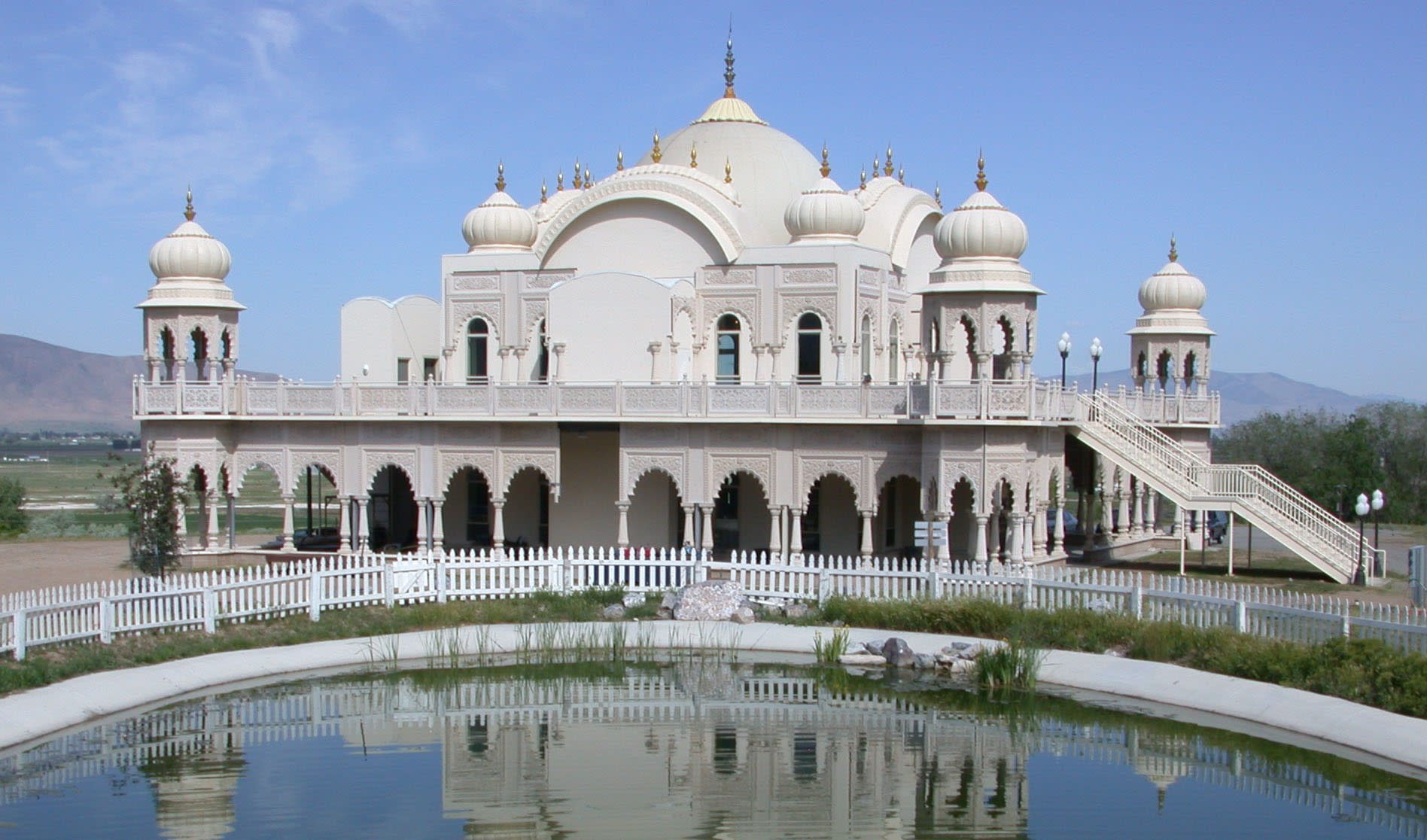 Miles: 8
Time: 11 min
Head South on the I-15, then take Highway 6 heading east through Spanish Fork.  But before you leave, stop at the Krishna Temple and take a tour and pet llamas. Another option is to grab a bite to eat at Barry's Parkview Drive Inn.
Moab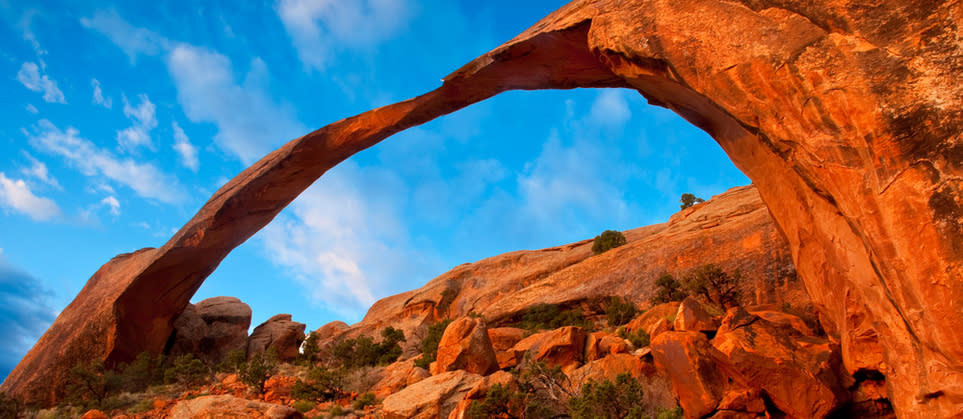 Miles: 183 
Time: 2 hr 45 min
Continue on Highway 6 to I-70. Head east on I-70, past the Green River, and then south on Highway 191 until you reach Moab. Consider Moab your base for exploring two of Utah's National State Parks-Zions's and Canyonlands. I would recommend spending a couple days here to really explore both parks. At Arches, Delicate Arch is a must do but don't miss the Windows section of the park or the park's longest arch, Landscape Arch. At Canyonlands, drive the scenic roads through the park and stop for a few hikes such as Mesa Arch or Upheaval Dome.
Goblin Valley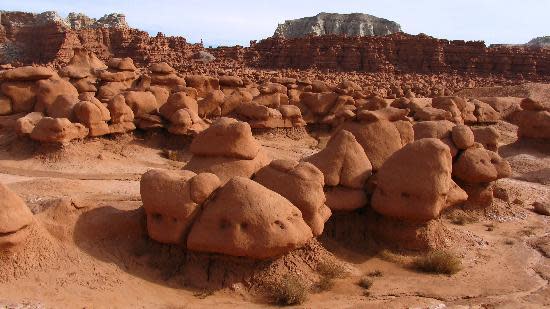 Miles: 101 
Time: 1 hr 45 min
After Moab, head back to the I-70 and head west to Highway 24 to Goblin Valley. You'll want to stop at this unique State Park to check out the sandstone "goblins" that look like they're out of this world. Start at the Visitor's Center and then set off to explore and weave through the maze of rocks.
Capitol Reef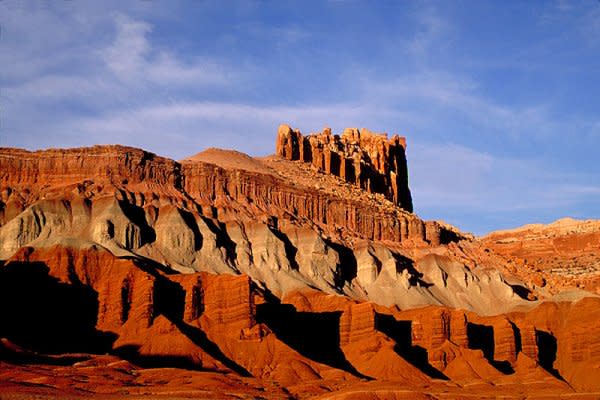 Miles: 74.8 
Time: 1 hr 36 min
Drive the 25 mile Capitol Reef Scenic Byway and enjoy the views. Then hike to Hickman Natural Bridge. Make sure to stop at Fruita, a historic community, and pick some fruit in the orchards.
Grand Staircase- Escalante State Park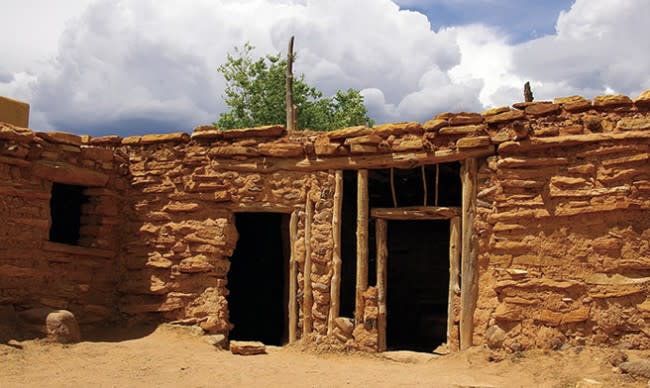 Miles: 68
Time: 1 hr 33 min
Take Highway 12 through the upper part of the Grand Staircase-Escalante State Park. On your way through, stop at Anasazi State Park, a preserved Anasazi village. Also, explore Escalante Petrified Forest State Park and see fossilized trees and dinosaur bones.
Bryce Canyon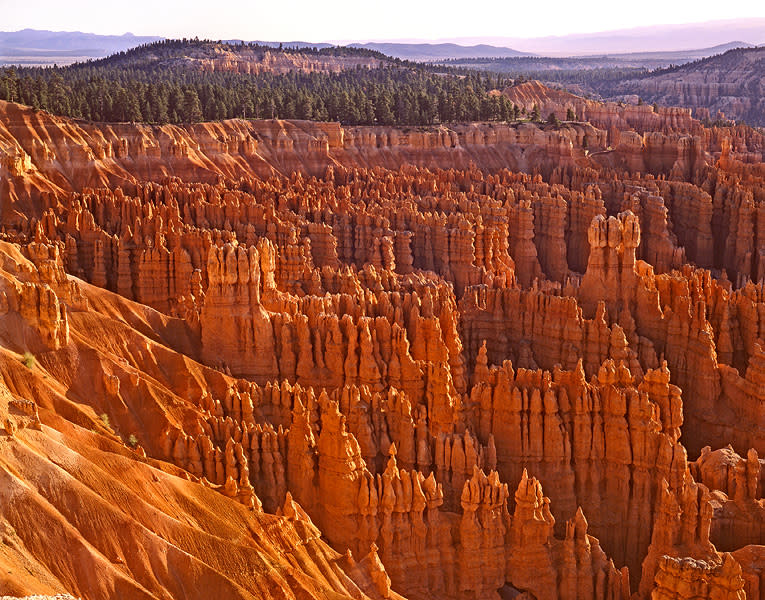 Miles: 48.4
Time: 1 hr
Continue on Highway 12 to Bryce Canyon. Check out the different viewpoints such as the Sunrise, Sunset, Inspiration, and Bryce viewpoints. If you have time, drive out to Rainbow Point to overlook the entirety of the park.
Zion National Park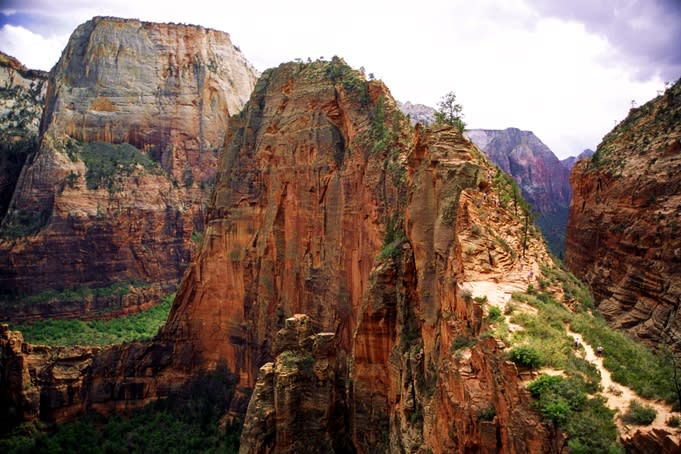 Miles: 72.3
Time: 1 hour 20 min
From Highway 12, head south on Highway 89 to Highway 9, which will take you to Zion's National Park. If you have time, spend a day or two exploring this famous national park. Get that must-have picture at the top of Angel's Landing. Head to Zion's Tunnel and hike a short path to get a spectacular view of the park below. Also, hike the Narrows, trust me.
St. George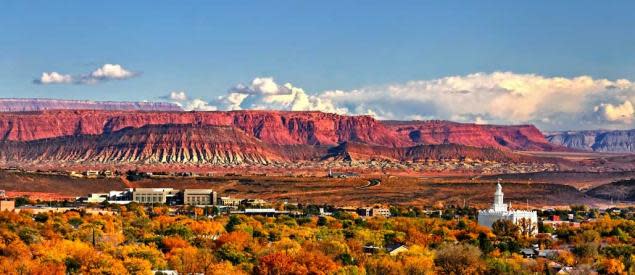 Miles: 41.4
Time: 1 hr
After a whole lot of driving and hiking, relax in St. George. Find some new threads at the Outlets. If you want culture, you've got to see a play at Tuacahn-an outdoor theatre in the middle of the desert.
Cedar City
Miles: 52.1
Time: 48 min
Head North on I-15 to Cedar City--home of the Shakespeare Festival. Catch a show!
Beaver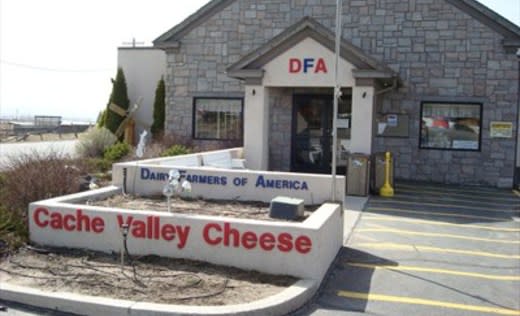 Miles: 52.2
Time: 48 min
Stop at the Cache Valley Cheese Factory and grab some cheese and ice cream.
Nebo Loop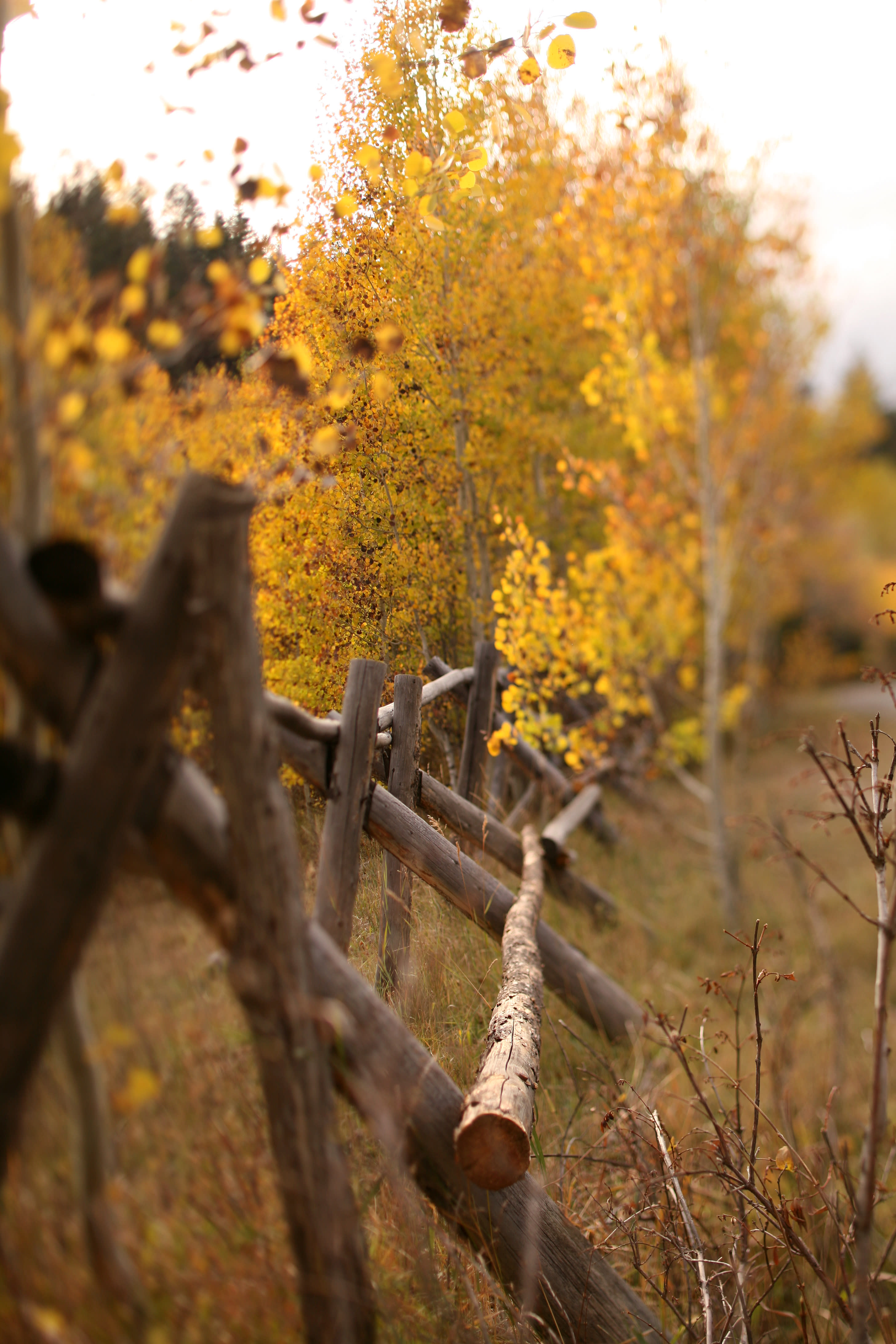 Miles: 166
Time: 2 hr 15 min
At Nephi, take the Nebo Loop, a national scenic byway. The 36 mile road will take you by Mt. Nebo, beautiful lakes, and red rock. 
Salt Lake City
Miles: 96 
Time: 2 hr
You made it!
Total miles: 1,324.6
Total driving time: 24 hrs 17 min