"Utah County heat wave pushes families to get creative with ways to cool off" could be a news headline. Some love the heat and others don't. I fall into that second category. With all this heat and school right around the corner, I wanted to find fun ways to stay active and cool while spending some quality time with my boys before school starts up again. I came up with a 5 day plan I'll call The Great Summer Cool-Off. 
Day 1: Visit the Lindon Aquatics Center and learn to surf on the flowrider. 
Not only was I  in the water, but I also learned a new skill and laughed a lot. Seeing people wipe out reminds me of rope swing mishap videos on-line. I couldn't help but laugh and smile. Not to worry, the wipeouts didn't hurt,  we were simply whisked away into the pool at the top to regain our bearings and stand up just to try all over again.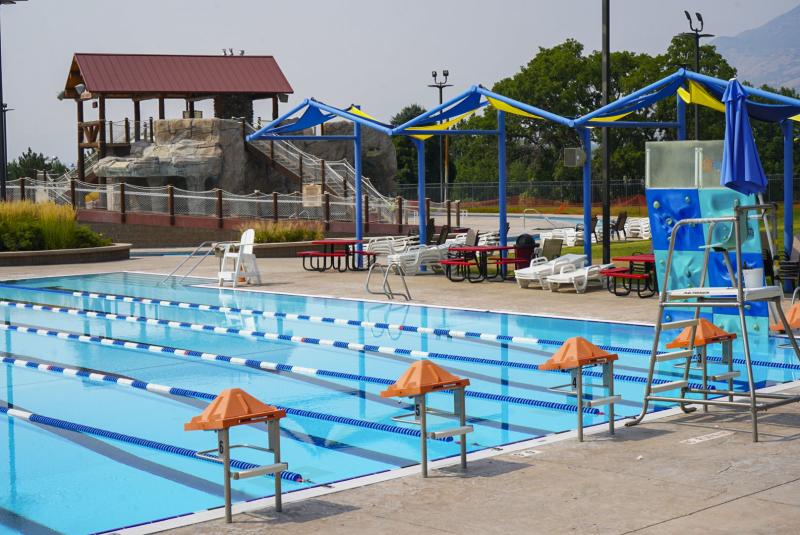 After a successful day of surfing, we headed to Lulu's Italian Ice and Frozen Custard for a sweet, cool treat. Lulu's uses fresh ingredients and real fruit. With 25 flavors to choose from, even the pickiest eater will find something they like. You also have the option to top the frozen ice with custard to make it all the sweeter. Have a new flavor idea? They welcome suggestions.
Day 2: Head to the Lindon marina and rent kayaks and life jackets to paddle out on the lake. 
Being close to the water where you can swim is a great way to cool down and combat the summer heat. My husband and I  rented a 2 person kayak and set out to paddle on Utah Lake.  The problem was that we kept swerving left then right and could not keep a straight line. My husband got so frustrated he thrust his paddle straight down into the water and it flipped him right out of the kayak. We can't stop laughing about that. Moral of the story? Take someone you can paddle in a straight line with. :)  
Keep an eye out for the marina's "Movie on the Lake" night. Occasionally, the marina puts on a movie like Jaws and participants watch it from tubes while floating in the water. This is held in the evening and makes for an exciting night. More information can be found on their website. 
For your sweet treat, stop by Brookers Ice Cream in Vineyard near the theaters. You won't be disappointed. You can even call your order in and pull out front where they will bring it to you in the car. I am always a sucker for the Chocolate Mint. They have large chunks of chocolate in it...need I say more? They have unique flavors and as a bonus, the employees dress in time period costumes.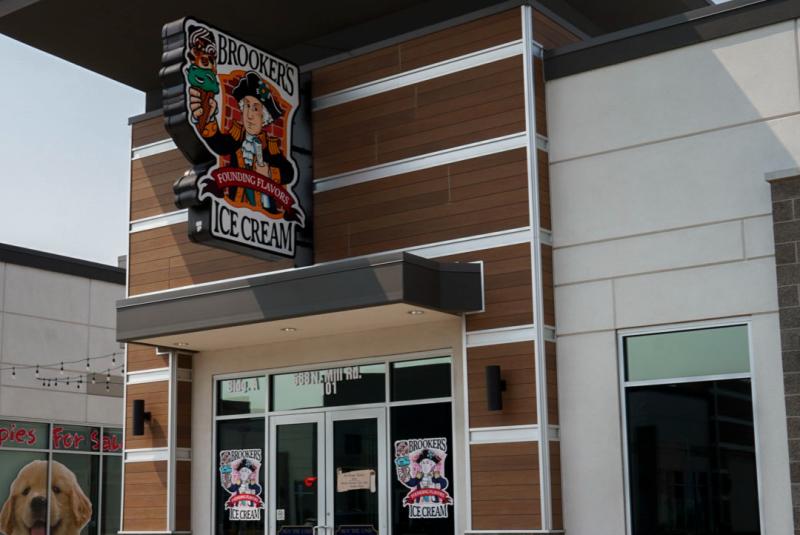 Day 3: Head to the mountains. 
Who doesn't love a good waterfall hike? And even if you don't, it's always cooler in the mountains and the Battle Creek Falls Trailhead is not far from the waterfall at the end. Everyone can play in the refreshing mountain water which is guaranteed to cool even the hottest hikers (my oldest son wants me to point out that this category applies to him and that he's single haha). Find a place near the falls and have a picnic.
Feeling adventurous? You can go to the top of the falls if you follow the trail further up on the north side of the waterfall. This trail eventually hooks up with Grove Creek Falls and you can hike the entire loop walking back to the car along the foothills. Drink plenty of water!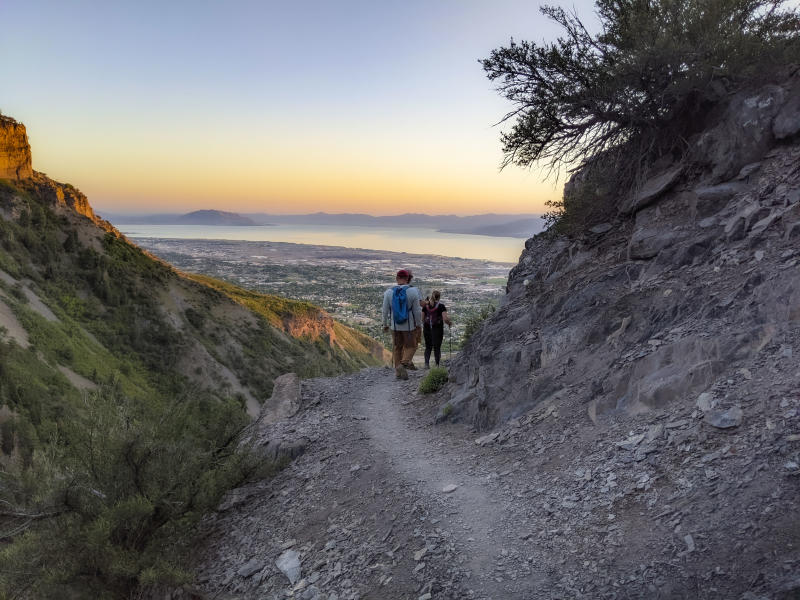 Be sure to stop by Wandering Stones in Pleasant Grove at their new location on your way back. The kids can pick up a stone or buy a geode they can break open at home. This is a fun way to get out of the sun and support a local shop. Let's be honest, there is something about kids and rocks. Our boys used to fill their backpacks with rocks they couldn't live without while we were hiking. Anyone relate? 
We stopped at The Yeti Hut shaved ice. Remember eating fresh fallen snow when you were a kid? That is what I thought about when eating this yummy treat. They offer all-natural flavors with no artificial flavors or coloring added. Himalayan Sunrise or Pina Colada is where it's at. 
Mornings are another way to beat the heat so today we will get up early, grab our bikes and head off to the Murdock Canal Trail. I love this trail in the early part of the day. It is relatively flat so kids of all ages will be successful and parents of all ages will be successful. It is an out and back paved trail. The trail goes as far as Thanksgiving Point and it connects to the Provo Canyon trail if you want to head up to cooler temps.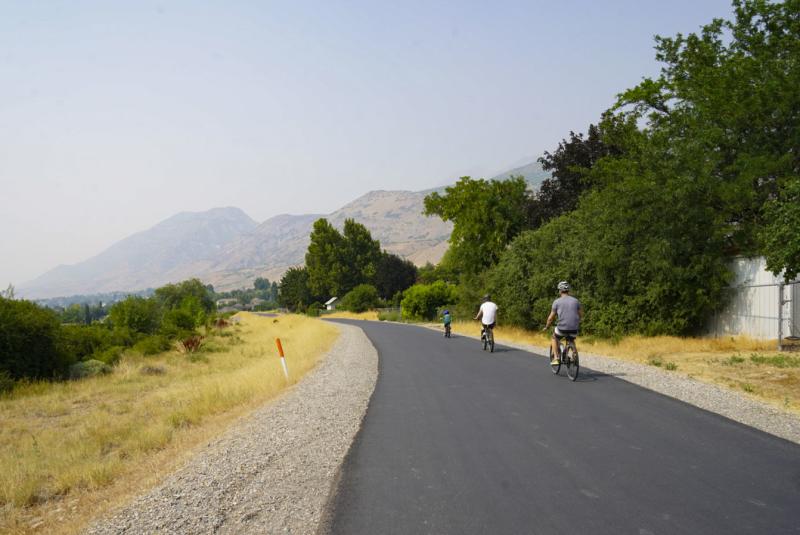 We noticed along the way there are bike maintenance stands that have all the tools we need to change a tire, raise or lower your seat or to take care of several other possible problems. Timpanogos Cyclery is located close by in Pleasant Grove if we need to stop and pick up an extra tube or two or need a tune-up for our bike before hitting the trail. Lucky for me, my 15 year old son is our in-house bike mechanic. He takes care of all our bikes and on occasion we need to pop into Timpanogos Cyclery to get a new tool so he can fix yet another problem he has "found" with our bikes.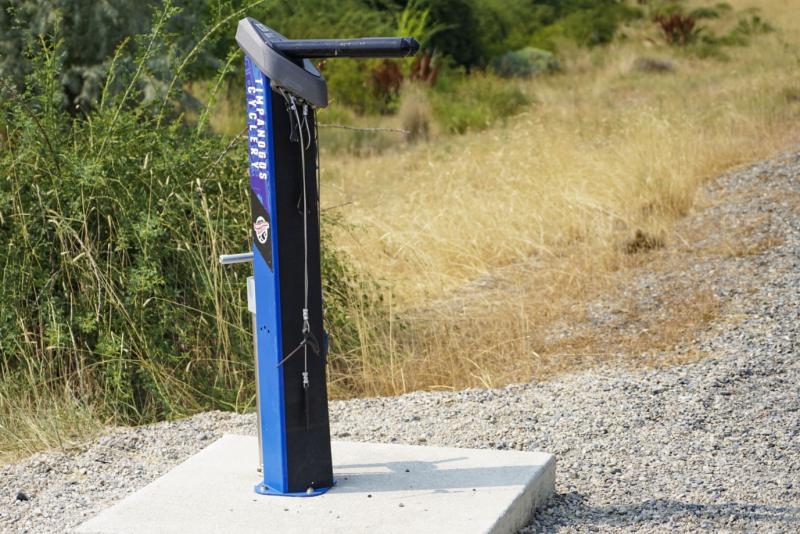 Biking always makes me crave a nice big drink from Swig so after biking, you already know where we were off to. 
The hike to "Timp Cave" itself was on the steep and warm side, but once we entered the caves, the temperature dropped significantly, cooling us right off. It was fun for my kids to learn about stalactites and stalagmites as they walk through the caves on a ranger led tour. Hiking back down after the tour is a piece of cake. I remember doing this when I was younger and both then and now, it was a highlight of my summer.
We headed to North Shore Hawaiian Shaved Ice for our cool treat. Mine was a float with Sprite. Yummy. I loved their color changing spoons and how they took me back to my younger days. Anyone else remember those spoons?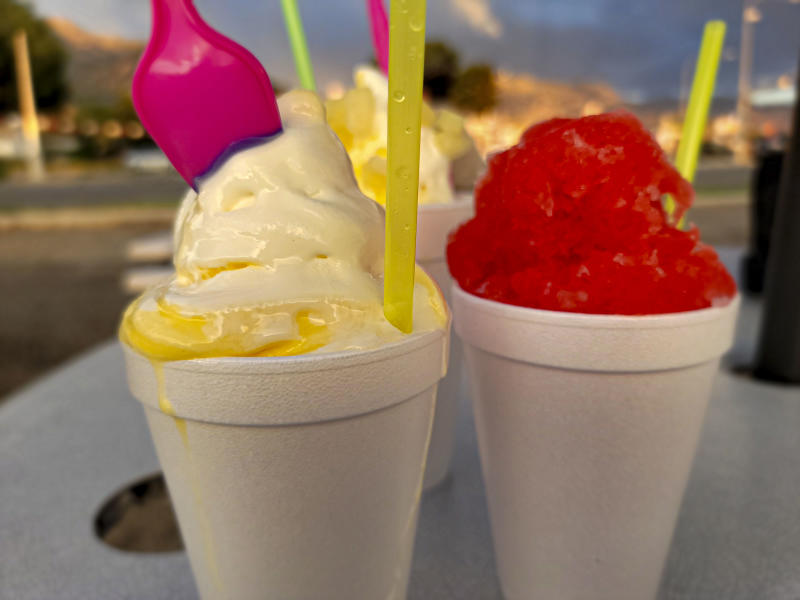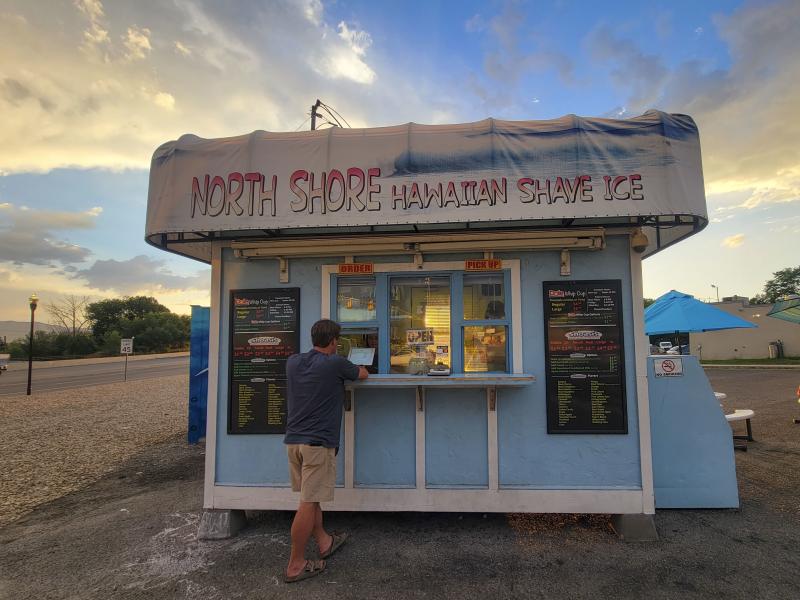 I am not ready for summer to end. It feels like it just got started. There are many ways to beat the heat. My boys suggested we go to every single ice cream shop to test which one has the best ice cream. That's a great idea! Have a great rest of your summer! And if you see me, be sure to say hi. I'll be the one with the fan misting hat and the ice cream cone.
 Also check out Outdoor Activities To Do This Summer & 35 Exciting Summer Night Activities in Utah Valley for more ideas!