Along Route 67, a highway connecting Mexico and the United States in Presidio, Texas, are road-side restaurants serving up a fusion of Texas and Mexican cuisine, Tex-Mex. These humble but tasty restaurants are the inspiration behind Route 67, a new fast-casual restaurant in American Fork.
The owners Juan Castro and Amanda Smith, met each other while managing Macaroni Grills. Together, they decided to strike out on their own. They created a laid back, friendly atmosphere with a warm color scheme and an affable staff.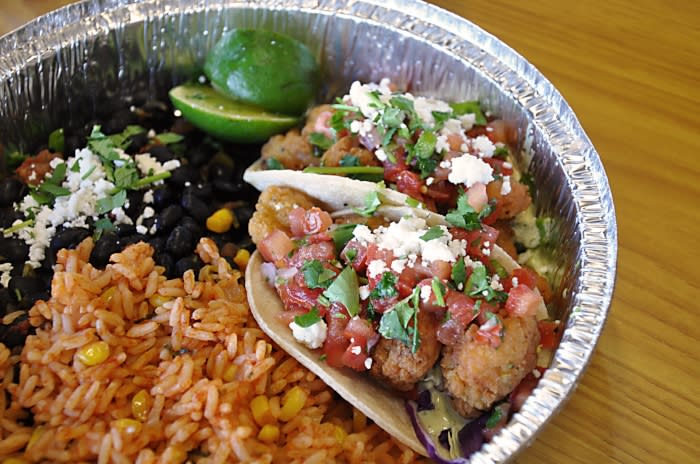 Route 67 has an extensive menu of tacos, burritos, and salads made to order. Many of their items have a unique and fresh twist to them.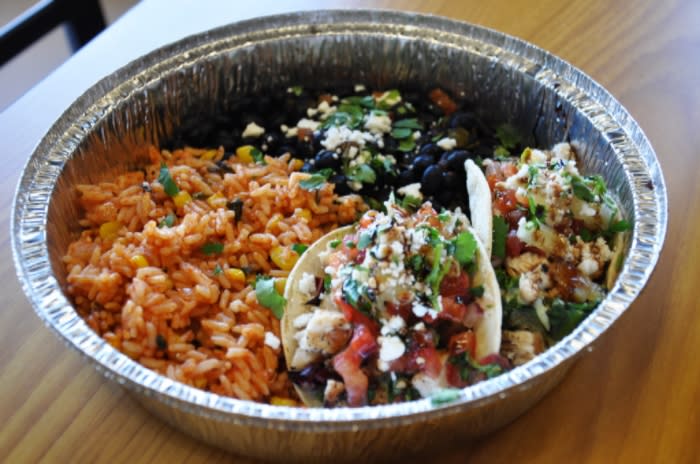 For example, their jalapeno-lime shrimp tacos have breaded shrimp in them. Two other favorite tacos are the pomegranate steak tacos and the chipotle mango pork tacos. But if you are craving something more authentic, Route 67 offers street tacos too. Most tacos come with a side of Mexican rice and black beans.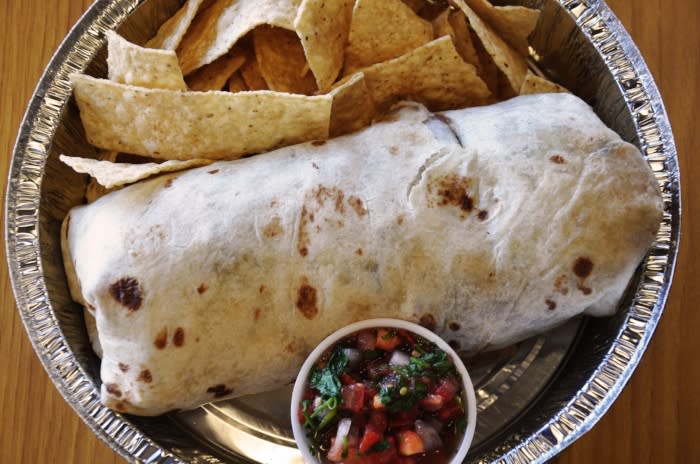 Route 67's burrito are huge and delicious! I love the California burrito which is filled with french fries, cheese, grilled steak, fresh salsa, guacamole, pico de gallo and sour cream. Burritos come with a side of chips and salsa. Recommendation: switch out the usual pico de gallo for their tomatillo salsa. It is mucho bueno!
Route 67 also has a wide variety of tres leches cakes. Flavors include Strawberry, Pineapple, Peach, Almond, Neapolitan, and Chocolate.
Vegetarian? No worries! Route 67 has a vegetarian burrito and all their tacos can be vegetarian.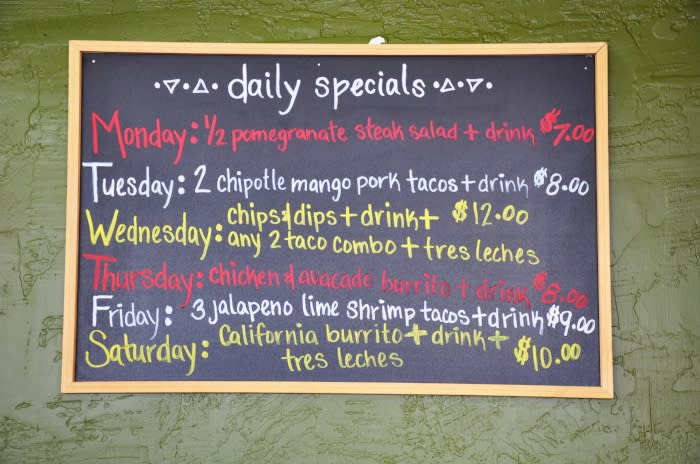 Route 67 has a special of the day which has some really great deals. Right now, they have a Groupon deal where you can pay $9 for $15 of food or $25 for $50 towards catering for 20 or more.
If you go:
Address: 456 E State Rd #1200, American Fork, UT, 84003
Hours: 11am-9pm Monday-Saturday