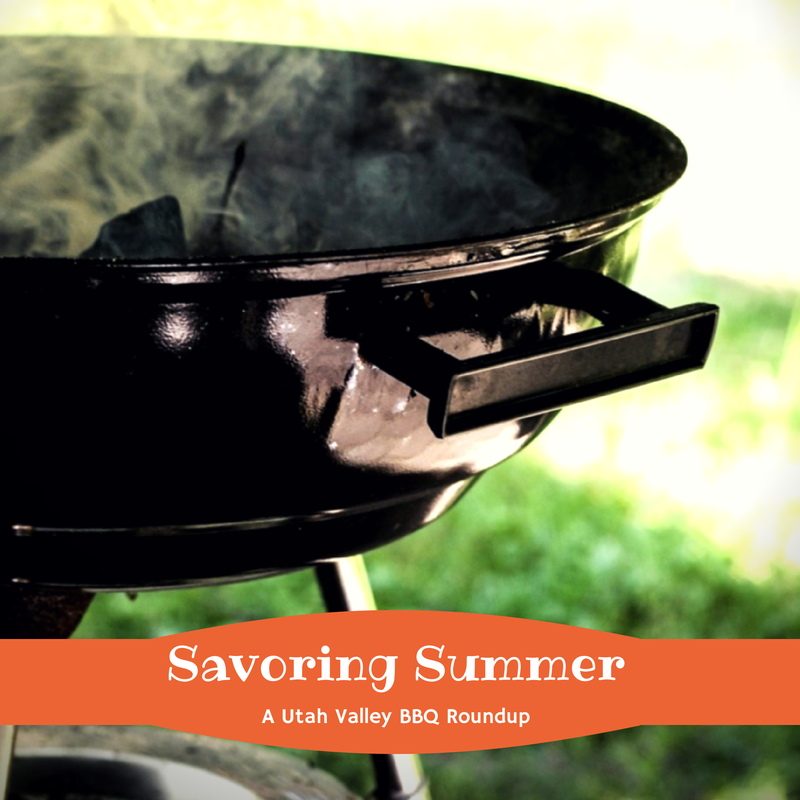 School is starting soon and everyone is scrambling to squeeze in a few more moments in the sun, playing outdoors and savoring summer's best! One of our favorite parts of summer is the barbeque! (Vegetarians and vegans, avert your eyes!) If you're also a fan of juicy grilled meats massaged with seasonings or coated with sauces, check out some of these fantastic BBQ restaurants here in Utah County!
I typically do my best to eat like a lady but when ribs are involved, all bets are off. Let's talk about the delicious beauties found at
Bam Bam's BBQ
(1708 S State St. Orem) tender and very meaty with just those little pops of fat that add to the overall richness of each bite! Bam Bam's has a number of different sauces that you can add to your meats (which are, of course, delicious) but you definitely don't *need* them. I would also recommend their brisket or turkey - succulent and sassy, I loved them both!
Want something a little more smokey in the rib department? How about the smoked ribs at
Five Star BBQ
(70 N. Geneva Rd. Orem)? With those trademark pinkish bones that you see with smoked meats, you can't go wrong with these ribs! I know a well-smoked piece of meat when I taste one - and these ribs are definitely well-smoked! And don't you dare forget to pair it with the amazing smoked beans!
Looking for something other than red meats? Have you even tried the smoked turkey at
Sean's Smokehouse
(222 E SR 73, Saratoga Springs)!? It pairs perfectly with everyone of their delicious sauce (which are basically a taste-tour of the country) and, I could seriously eat it all day! The smoked chicken is pretty fantastic as well but... I personally love me some turkey! They also have a Ghost Chili Wing Challenge, if you're tolerant to insane levels of spiciness and wanna step up to the plate.
Speaking of smoked meats, have you ever seen
Poor Boys BBQ & Dawgs
(865 Highway 198, Payson)? It's kind of hard to miss seeing as how there's a line of smokers right out front and beware when you step out of your car because the smell will make you drool! Do not skip the smoked sausage! If you don't really like sausage, it's only because you haven't tried these. If you're dining with littles, they have yummy, hand-dipped mini corndogs. And for desert, I would go for the peach cobbler (assuming you haven't completely stuffed yourself at this point).
Oh dear, I've gone and made myself hungry! Run, don't walk, to these fantastic BBQ joints before the summer's over (and then keep em in mind for fall and winter when you're missing those good ole' flavors of summer).