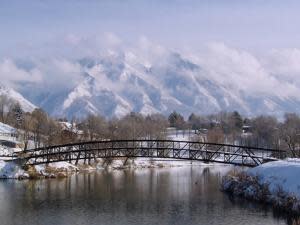 Teaser picture! Now you need to go see this area all lit up.

 If you are looking to take your family or friends out to a festive lights show this season, perhaps you should try the more quaint location at the Salem Pond.  Knoll Park is lit up beautifully each year for your pleasure, and the price of $0.00 per person/per car/per whatever is rather inviting.  Even if you have visited another lights festival this year, you can never get enough holiday spirit! For more details, stop on over to UtahValley.com.

Here are some of the basics for starters: 
Mon, Tue, Wed, Thu, Fri, Sat Knoll Park
200 West 300 South, Salem, UT 84653
Starts at 6:00 pm.