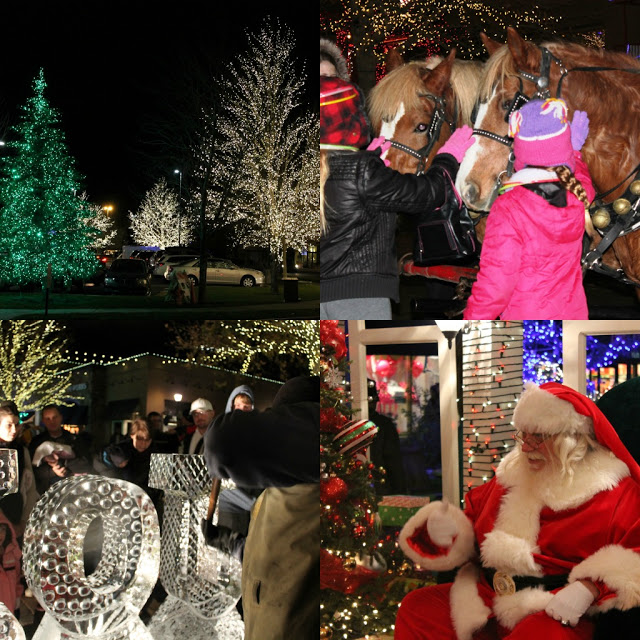 There is no excuses for not getting this challenge done! We challenge you to enjoy either the "Lighting of Riverwoods" or the "Tree lighting" at the Outlets at Traverse Mountain

tonight to ring in the holidays like never before.
Here's what's going on tonight for the grand opening and tree lighting of  the Outlets at Traverse Mountain: 5-7:00 pm FM100 Live Remote-
-this means lots of fun music and excitement filling the air and making your grand shopping adventure that much sweeter
5:30-6:30 pm Hooligans Brass Band
--Live performance from this group that will bring you street music from New Orleans.  This group is expected to get your feet stompin'
6:30-8:00 pm Eclipse-
-Percussion and harmonies using solely the human mouth!
7:00 pm Tree Lighting7:30 pm Fireworks  Here's what's going on tonight at Riverwoods: 6-9 pm Ryan Shupe and the Rubberband 
Shannon Engemann and children's choir
hale center carolers
6 miles ahead
ice sculptures
face paitaing
carriage rides
4 million lights
Pick your poison and hustle on out for a jolly night filled with lights and excitement.