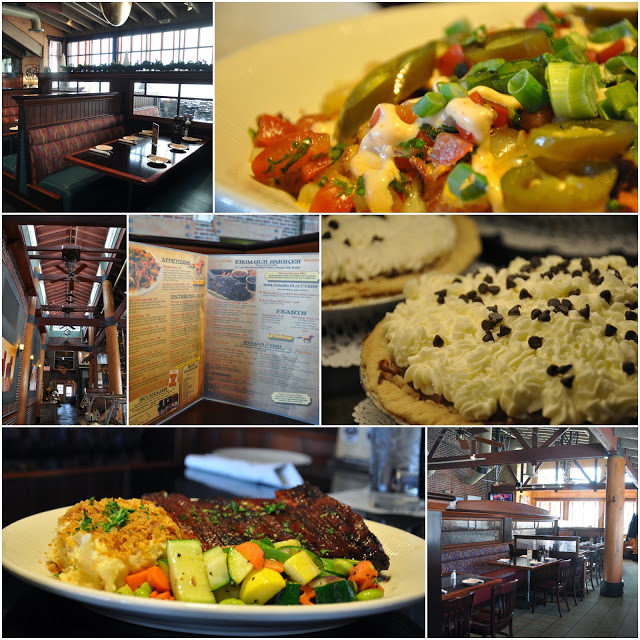 Just off of I-15 in Orem is Wild Mustang Grill and Bakery. This Southwestern delight is a must for any meat lover. We had a great time and loved the food. They are more than just a steakhouse, they have amazing pastas, seafood, pizza and barbecue all with a Southwest flair. The restaurant is designed to reflect the American Southwest. They have everything from music to artwork and it all adds to the experience of eating at Wild Mustang.
We started the meal with the Hillbilly Nachos. These aren't you're everyday nachos; they start by taking thick sliced grilled potatoes and covering them in pico de gallo, grilled onions,
bacon
, jalapenos, chopped green onions, mixed cheese, and wild sauces. These are so loaded you have to eat them with a fork! We also tried the Ribs with a side of  seasoned vegetables and Utah Funeral Potatoes. The ribs are spectacular! They are smoked in-house and are mouth-watering. We loved their barbecue sauce's flavor. It turns out that their sauces are gluten free, in fact 80% of the menu is gluten free including a few desserts. The decisions to move their menu to become more gluten free came from listening to their customers and taking into consideration what they wanted. The Utah Funeral Potatoes are everything they should be. Shredded russet potatoes blended with onions, cheese and sour cream all topped with Parmesan Panko breading and cooked until golden brown. These are a must have when you come in. The seasoning on the vegetables was perfect and they were roasted until they were tender.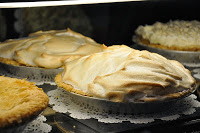 The bakers in the bakery were trained at Croshaw Gourment Pies and let me tell you, these pies are delicious! Other than pies they have a house special bread pudding and soon they will add flan and tres leches cake. Everything is made in house and served fresh.
Coming soon they will have a new addition, The Fresh Mex Corral where you can get fresh salads, burritos, and tacos. You can come in and order right way!  
Staff Suggestion:
Hilbilly Nachos
Flat Iron Grilled Salmon-with lemon butter sauce
Flat Iron Steak-tender and juicy
Address: 860 W 1250 S
               Orem, UT 84058
Phone Number: 801-226-9067