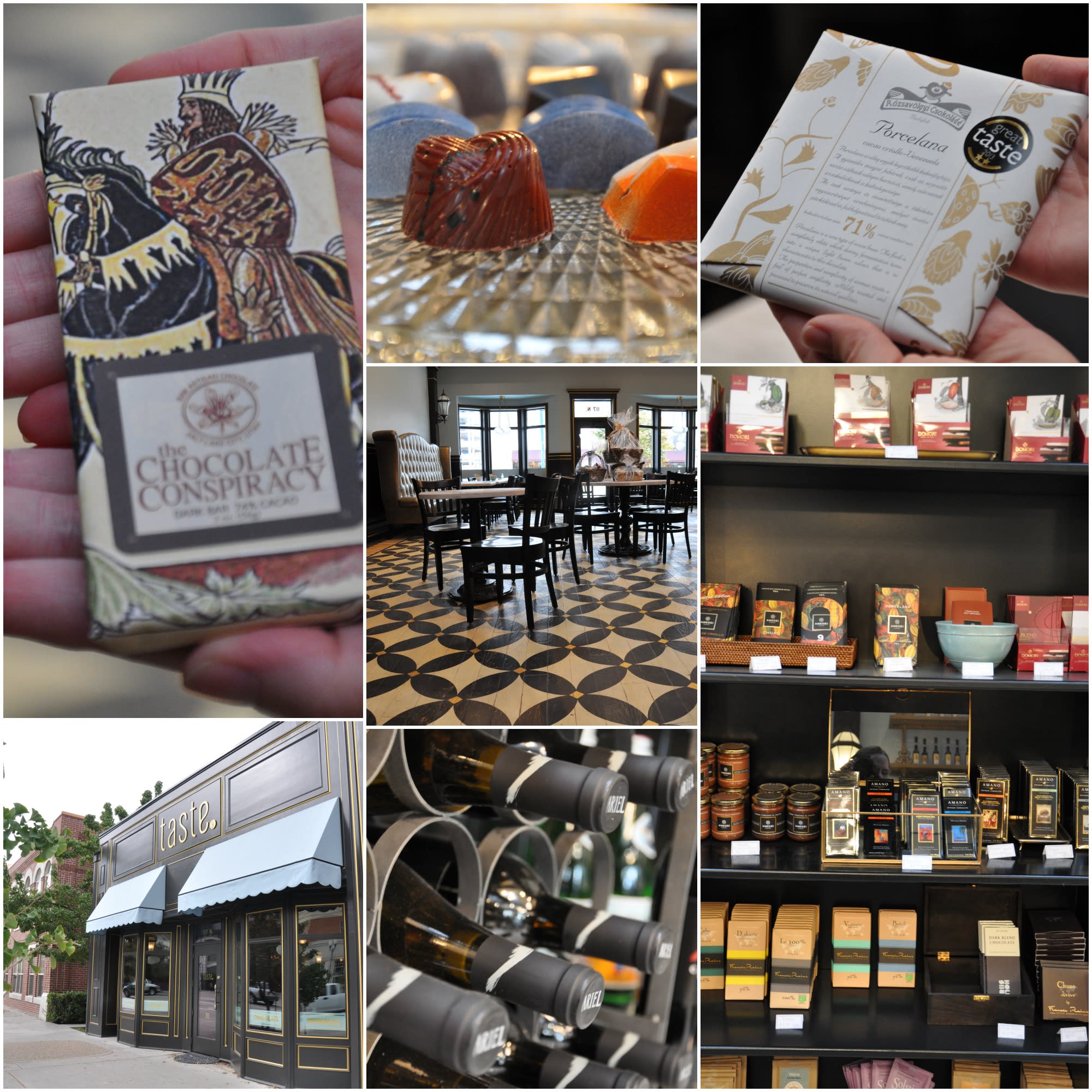 Today's restaurant spotlight took us to Spanish Fork to a new restaurant called HuHot Mongolian Grill. It was amazing! Mongolian grills are fun to start with, but what makes HuHot so special is that you get to make your own meal, and it's all you can eat. The atmosphere of the restaurant is so so much fun. The murals on the wall are hand panted and each represent a different Mongolian story. The heart of the restaurant is the grill itself. After you go through the line, you watch the cooks grill it up with style. It's safe to try something new because if what you picked out isn't for you, just get something new. They have up to 26 different vegetables and several different kinds of meats. Everyday they have something new on the line to try. This is also the perfect restaurant if you have picky eaters. There is something on the line for everyone and you know exactly what is going on your plate.  If you're a meat and potatoes kind of person, then that's what you get. If you're a vegetarian, then you can rock the veggie bar. On
HuHot.com
you can "build a bowl" and pick out the meal you want to eat and get all the nutritional information before you come in. They clean the grill after every use, so those with allergies are safe to get their grill on. After you pick out your meats and vegetables you add some sauce. I had the Samurai Teriyaki, a little Not-so-Sweet and sour and garlic oil. It was so good.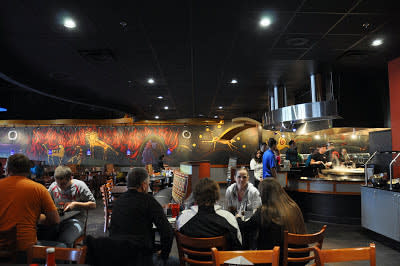 Here is what you have to pick from:
Samurai Teriyaki
Not-so-Sweet and Sour
Khan's Favorite
Feed the Hordes Hoisin
Black Thai Peanut
Burn-your Village Barbeque
Nomad's Green Curry
Bekter's Ginger
Mongol Mustard
Five Village Fire Szechuan
Kung Pad Yow
Khan's Revenge  
So lets talk appetizers. We had the Taste of the Bounty plate. It came with Eggrolls, Asian Potstickers, and Krab Rangoons. I loved the Krab Rangoons! They were perfectly fried and the warm creamy filling was perfect with the crispy shell. These are definitely something I will be coming back for. For dessert we had the Sweet Victory S'mores. This was the most fun I've had at a restaurant! They bring you a little fire and you roast the marshmallow yourself at your table. Make sure to have the kids sign up for the Khan's Kids Club for  free Sweet Victory S'mores on their birthday! Not only can you customize your stir-fry experience you can customize your drink with the Coke Freestyle machine with over 100 flavors!