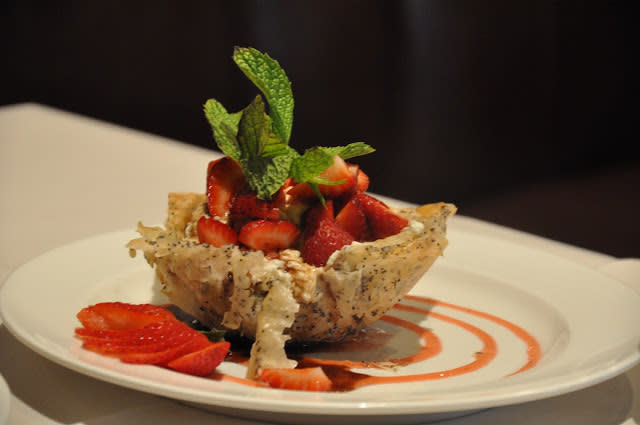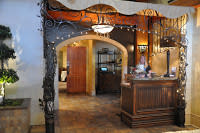 The Harvest Restaurant is located in Water Tower Plaza at Thanksgiving Point. It is a Mediterranean take on classic American style food. Doesn't that just sound amazing? This restaurant is a comfortable fine-dining experience, no dress code. We talked with the Ashley, the acting manager, who told us the goal of the restaurant is to make everyone feel welcome and happy when they come in.
      There is something special about the food and atmosphere at Thanksgiving Point's restaurant Harvest. Its a simple elegance that flows through the whole restaurant. The walls of the restaurant are hand painted to resemble a home on the edge of the Mediterranean Sea. The service staff adds to the warm feeling the decor gives. They were so helpful and nice.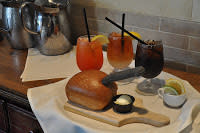 Each meal is served with a full loaf of bread, home made at the restaurant. It was still warm when it got to the table. We started with a fruit and cheese plate. The local cheeses were paired perfectly with the fresh berries, dried fruit, toasted almonds and a warm house-made baguette. The table shared on order and had enough to take home.
       For the meal most of our group had the Soup and Salad meal. It was a light, but filling meal. We tried the Harvest Seasonal Salad paired with the Tomato Basil soup. The salad was a mixed green salad with strawberries, sliced oranges, beets, watercress, local feta cheese, topped with orange-honey vinaigrette. It was a great mix of flavors and textures. I had the Turkey and Avocado sandwich. Their bacon was to die for and the sourdough bun was amazing.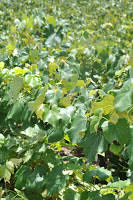 We had dessert, and let me tell you it is worth the calories. The Carrot Cake with cream cheese frosting was some of the best I've ever had. The cake melted in your mouth. The frosting was flavorful, but not over powering. It was topped with ice cream and strawberries.
We also tried the Strawberry Tartlet with a cream cheese filling. This was topped with a sweet vinaigrette. The poppy seed crust was flaky and messed well with the rich filling. The third dessert we tried was the chocolate marshmallow pie. It was heaven on a plate and came with whip cream and berries.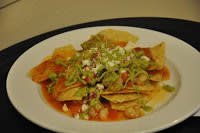 The Harvest is committed to using the best and freshest ingredients. They even have a gardens they grow much of their food in. We got a tour of one of them, it was fun to see where our food came from and see how fresh it really is. They also get some of their food from local farmers at the farmers market held at Thanksgiving Point. Twice a year they change the menu to capitalize on seasonal ingredients.