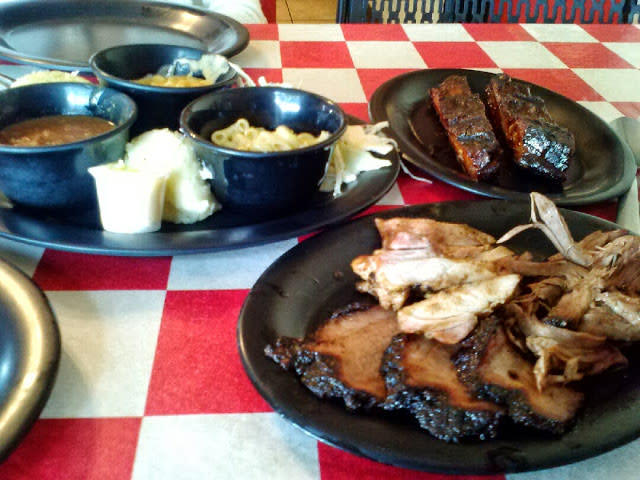 Lets take a minute and head on down to the South where smoked brisket and pork is cooked low and slow and the sides are as home cooked as you can get...Wait a second you don't have to go to the South, you just have to drive up Geneva Road to Five Star BBQ. They have everything you love about down home cooking with out the plane ride to Tennessee. They smoke all their meat on local apple and cherry wood to give it just that extra something.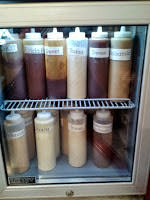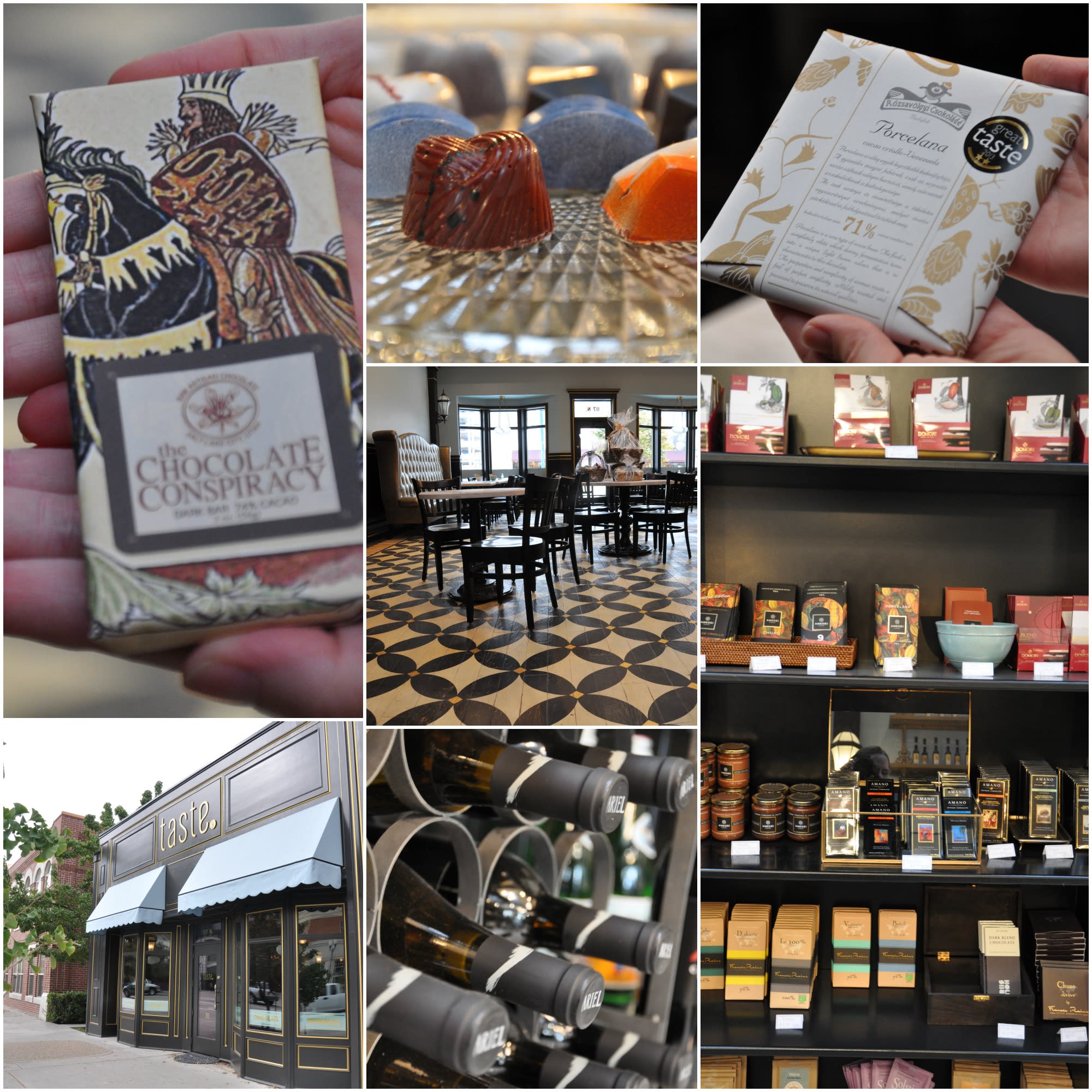 We tried a little bit of everything so we could tell you what we liked; I know we really took one for the team :) It was AMAZING! The meats were smoked to perfection. This is a meal you eat slow because you want the flavor in your mouth for as long as possible. They offer 5 kinds of meats: Pork, Chicken, Sausage, Brisket, and Ribs. You can get everything on a plate with sides or on a sandwich (the ribs just come on a plate). The pulled pork is rubbed with a carefully created blend of spices, slow smoked for over 13 hours each night, and is pulled fresh on order. The chicken can also be served in a salad. They use a super secret flavor boosting rub on the chicken for a lightly smoked juicy taste. The brisket melts in your mouth, but what really sets it apart is the savory crust. Five Star BBQ uses the St.Luis style cut for their pork ribs that barely stay on the bone. Whatever meat you try, you must try the BBQ sauces. They are all original recipes and there is something for everyone. The tangy Alabama Sauce on the chicken is great and the Sweet Chili Sauce on the brisket is incredible. You can even buy a bottle to take home with you.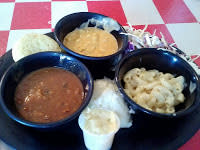 The sides are also amazing at Five Star BBQ. Its hard to pick a favorite, because they were all so good, but if I had to it would be the Mac N' Cheese. It was creamy and had just the right amount of seasonings. We also loved the pit smoked beans. These are made from scratch with top notch dried beans and finished off in the smoker for that deep smokey flavor we loved. Mama's Herbed Mash Taters were delicious. The recipe comes from the owners mother-in-law and you can taste the love in them. The cabbage and carrots for the Coleslaw are cut daily. The house slaw sauce is added when you order to keep everything fresh and crunchy. The corn bread with honey butter is a must have as well.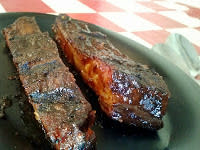 We talked with the owner, J.T., about the restaurant. He told us that it only takes one time in the restaurant and you will fall in love with it. He started the restaurant a few years ago with a friend of his. J.T. has always loved cooking, but fell in love with BBQ when he lived in Tennessee and Arkansas. He was working as a truck driver when his wife gave him a copy of the book "Peace, Love and BBQ". It inspired him to follow his dream. And now we can all live our dreams of eating fantastic BBQ.

Hours: 
M-TH 11-3
F 11-9
Sat 12-9
Location:
70 North Geneva Road, Orem Utah