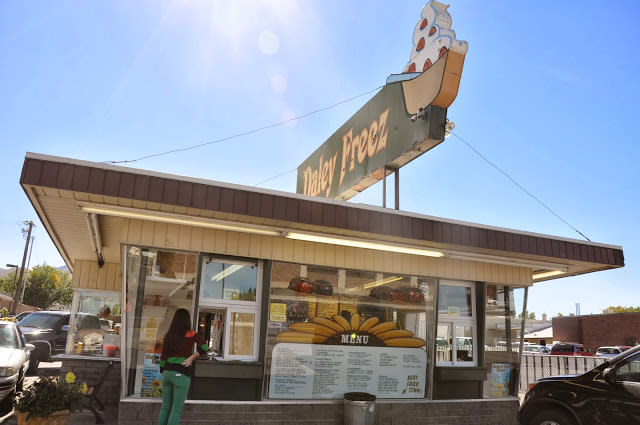 We had a great trip down to Payson to try the food at the Daley Freez. This family owned treasure has been open for over 50 years. It really is like stepping into the past when you eat here. They have everything from old time drinks to Halibut fish-n-chips. You can order at the window or drive-thru. They have a little dining area in the back that's perfect for a warm fall day. Make sure to have some time when you come, the food is made to order and there will be a line if you come for lunch. That's how you know it's good!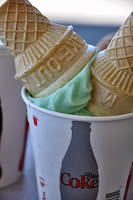 We tried the Malibu chicken sandwich with onion rings and the cheeseburger with fries. The onion rings came with the house tarter sauce and homemade fry sauce. I really enjoyed both of the sauces. The Malibu Sandwich was amazing. It has bacon, fried chicken, and a special sauce. The chicken is fried just right to keep in the juiciness and flavor. It is real chicken and you can taste it. The cheeseburger reminded us of being kids and going to the local diners. The meat had a great flavor and the fries were some of the best around.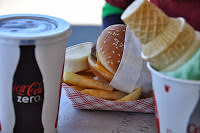 We also tried the old fashioned drinks. I had the Fresh Lime: Sprite, cherries, and fresh lime juices. We also tried a Dirty Dr. Pepper: Dr. Pepper with coconut. The lime sorbet was amazing. It has a fresh taste along with the right amount of sweetness. They told us people come down to Payson from Salt Lake City for this sorbet. They also have shakes and malt in many flavors.
Some of the must haves at the Daley Freez:
Old Fashioned drinks and malts
Halibut Fish-n-Chips (another item people come from all over for)
English Chips
Pulled Pork
Location
50 East 100 North
Payson, UT
Hours:
Monday-Sunday
10:00 am-10:00 pm