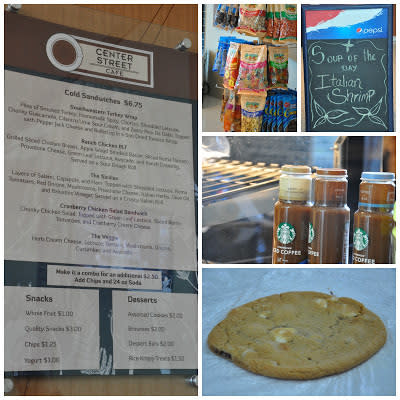 Today we stayed close to home for our restaurant Spotlight. The Center Street Cafe is located inside the Utah Valley Convention Center on the South side of the building (220 West Center Street). The menu is made up of sandwiches, salads, and wraps. You can also get baked goods, fresh fruit, and snack foods. A good tip when eating here is to come with a friend and split the sandwich or get a half, because these things are huge! The staff at the Cafe are so nice. They are willing to do anything you need to make your experience amazing.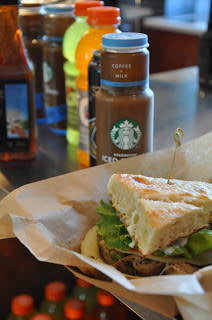 My favorite thing on the menu is the Cranberry Chicken Salad Sandwich. It's made with just the right amount of cranberry cream cheese and chicken, topped with green leaf lettuce and tomatoes. Another office favorite is the Ranch Chicken BLT, made with Apple Wood Smoked Bacon and provolone cheese. On a cold day you can enjoy a warm sandwich like the Provo Roundup or a cup of soup (there is a new featured soup everyday). Everything at the cafe is made fresh inside the Convention Center.

The Center Street Cafe opened on May 12, 2012 when the Convention Center officially opened. It is open Monday-Friday from 10:00 AM to 2:00 PM whether there is a convention in the center or not.
Tips to enjoy your time at the Center Street Cafe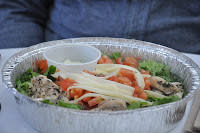 1. Park on Center Street and come in the main doors of the Convention Center
2. Try one of the sandwiches as a salad
3. Try the soup, it really is the best...they even offer samples!
4. Stop by the Visitors Center and visit us!