With the cold weather coming, it's time to break out the blankets and the comfort food. Although comfort food is delicious and, as the name implies, comforting, it isn't always so nice on our stomachs or our waistlines. But does that mean we have to give up on the foods we love? At Around Eatery, the answer is no. 
This new bistro, located in the new Harmons shopping complex in Lehi, is all about healthier comfort food. Around Eatery serves unique takes on common and favorite dishes.
For example, the pretzel grilled cheese is a combo of two beloved comfort food. Filled with jarlsberg, muenster, and Irish white cheddar from Heber Valley, this sandwich is a cheesy delight. Don't forget to order some smoked tomato with pesto soup to dip it in.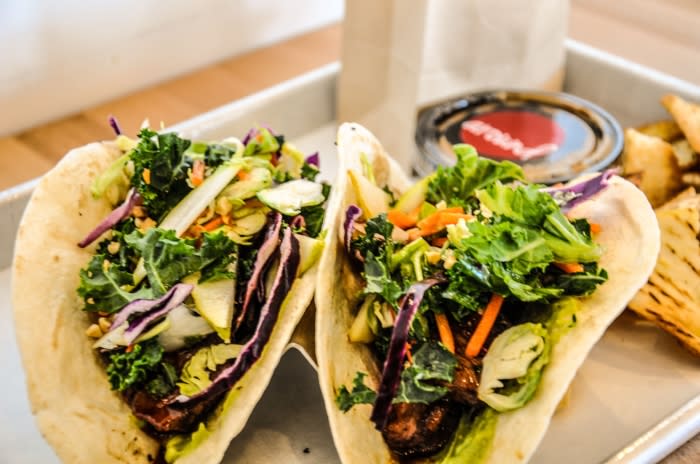 Another popular menu item is the short rib tortillas. The beef is cooked sous vide and paired with an avocado puree and cabbage slaw. You can even get this item gluten free with corn tortillas.
Other recommended items are the around ramen burger and the turkey cranberry sandwich.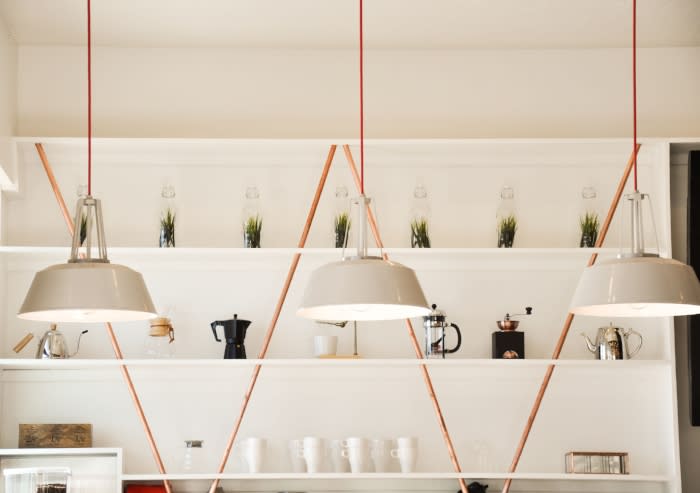 Around Eatery focuses on getting the best ingredients possible even down to their water. They have a state-of-the-art water filtration system installed to make sure they use the purest water. Even the toilets have filtered water!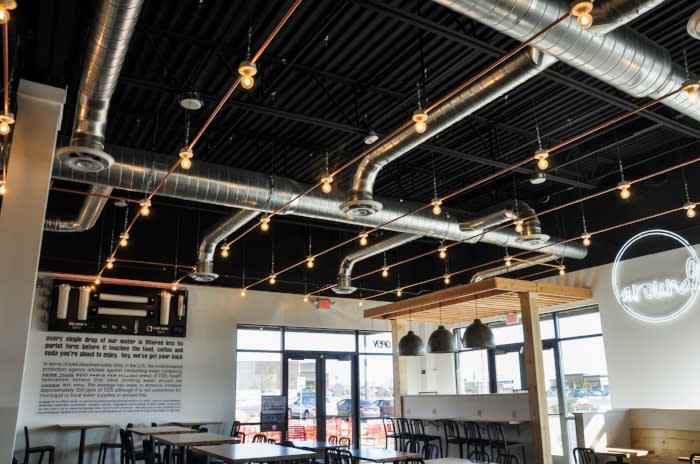 The chefs are experienced and put a lot of passion into their food. As former chefs at Deer Valley Resort in Park City, you can be sure that they have created some taste-bud-tantalizing dishes. You'll just have to come try for yourself!
Go Experience it Yourself:
Address: 1899 W. Traverse Parkway Suite D, Lehi UT 84043
Hours: M-Sa 11am-9pm
They also offer a variety of coffee drinks
Try the caramelized curry cauliflower, it's a great alternative to French fries and tater tots