Move over Tucanos, there's a new Brazilian Grill in town, Lucy's Brazilian Grill in Downtown Provo!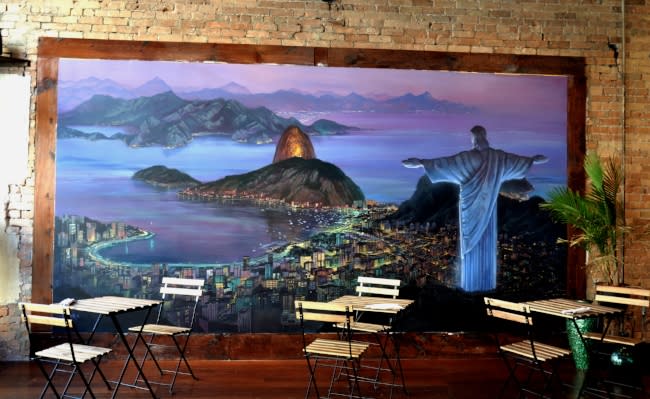 Brazilian flavors fill the atmosphere, coupled with Brazilian music, made me feel like I was in Rio. Lucy's Brazilian Kitchen is home to one of the most unique, hand painted murals in Provo. The mural was painted by local artist Billy Hensler to create an overlook scene in Rio De Janeiro. 
Founded by Brazilian native, Lucy Wyssling and her husband Scott Wyssling. Scott and Lucy wanted to create a place that was family centered, fun and casual. With the idea of bringing a little bit of home to Provo, Lucy's Brazilian Kitchen was born. 
"We wanted it to feel like the every-day life in Brazil, but with good food."
        -Lucy
Lucy's Brazilian Kitchen is a place where returned missionaries, Brazilians, and others who enjoy genuine, ethnic, brazilian food can gather and be comfortable. Lucy's recipes are from her own family cookbook and table, straight out of Rio to Provo. 
        "Lucy is a great cook and always wanted a restaurant of her own. We chose Center Street in Provo because it reminded her of her home in Rio."- Scott
Some of Scott and Lucy's favorite menu items, were some of my favorites too. Their Picanha top sirloin is some of the best cut meat around. Makes my mouth water just thinking about it.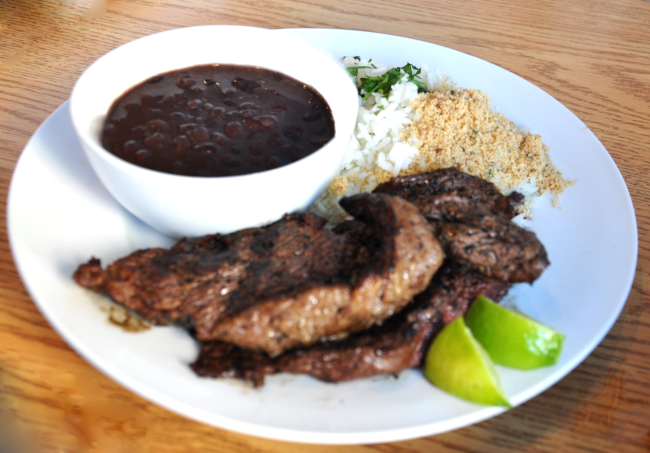 Another hit menu item was the Pineapple Steak Salad coupled with their homemade cheese bread rolls, yummm!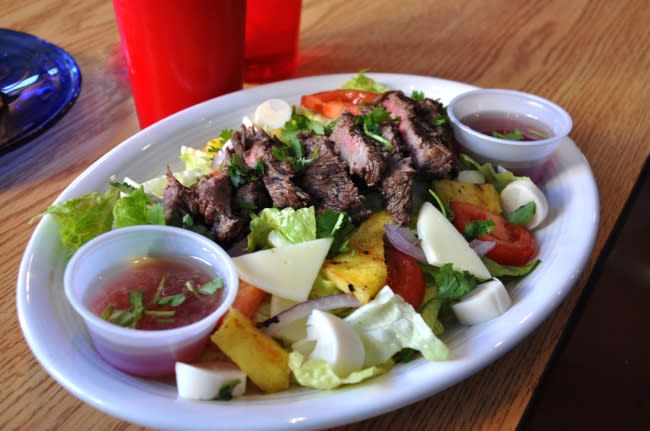 And of course, let's not forget the grilled pineapple and lemonades that Brazil is famous for!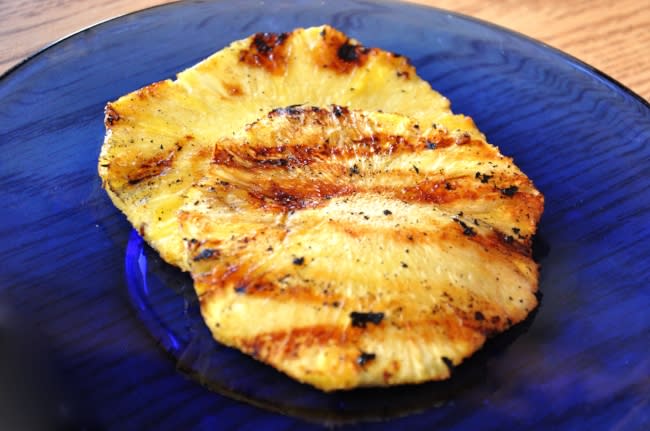 "Every limeade is made fresh each time, with fresh squeezed limes."
-Scott
This niche, sit-down Brazilian restaurant is sure to bring smiles and happy tummy's. So come on down for authentic Brazilian food, at prices that won't bust your wallet. Lucy's Brazilian Kitchen is so good it will keep you and your family coming back again and again. I know I will be.