Located in what was once The Choc'late Mousse at 155 University Ave., Mamacitas is bringing South American Tapas to Provo!
Never had Tapas before? It's not necessarily a kind of food. Tapas mean you have an opportunity to sample dishes without having to order a full entrée. Have you ever made a meal out of appetizers? At Mamacitas, that's the point!
Featuring an eclectic, young vibe and Latin foods served family style, Mamacitas promises a meal designed to encourage interaction and conversation amongst family and friends.
We had the opportunity to try a few of Mamacitas offerings such as their Chilaquiles (a fantastic twist on nachos with chips sautéed in salsa rojas and topped with a fried egg); Pulled Pork tacos (which feature tender and juicy pork with a subtle but sweet hint of mango flavor) and their Carne Asada tacos (in short: to die for! The meat was perfectly cooked along with beautifully caramelized onions). You can also get the Carne Asada in an entrée. Many of their offerings are also available vegetarian or gluten free.
Craving a sweet treat? Mamacitas has you covered with their dessert menu which includes a Flan; a Flourless Chocolate Cake; and Chocolate Strawberry Empanada with many more options to come. The strawberry empanada tastes like fried summer: a light, flaky crust filled with warm gooey chocolate syrup and strawberries and topped off with soft, cold cream and chocolate flakes.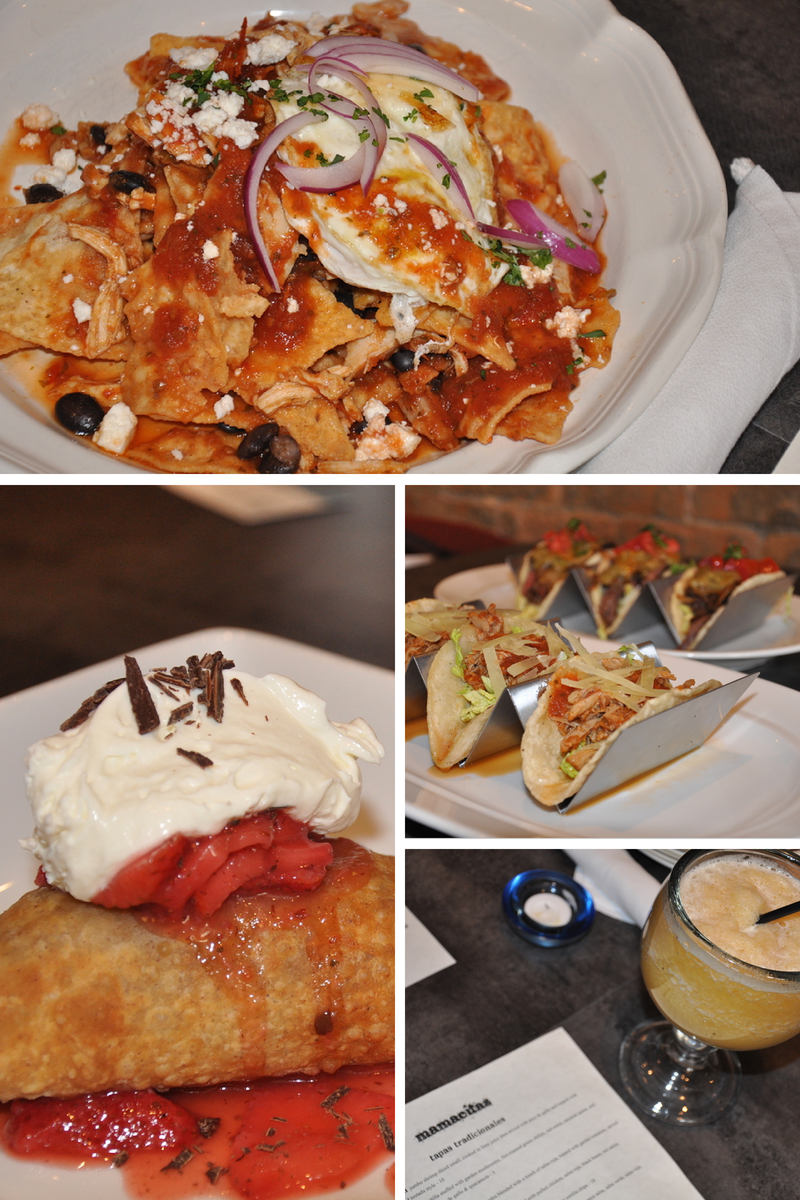 Of course, a Tapas bar isn't officially a "bar" without a number of delicious drink options! They have a rotating menu of frozen drinks. The Guava Passion drink is absolutely delicious; cold, tart, and served in a unique and fun glass! Eventually, Mamacitas will have a liquor license so they can expand their drink offerings to include magaritas and the like!
Mamacitas is located at 155 University Ave. in Provo and are currently open from 11am – 9pm Mondays-Thursdays; 11am – 10 pm on Fridays; and Saturday evenings at 4pm.
Wanna try out some Tapas?
Enter the giveaway below for a chance to win a coupon for $5 off any menu item!