Note: Pig City BBQ is now called Blues Street BBQ.
There's a new BBQ joint in town known as Pig City BBQ. Pig City BBQ officially opened in American Fork on Saturday October 24th and, being the barbecue fan that I am, I wasted no time in visiting this place for myself. After tasting the delicious smoked brisket, homemade ribs, and pulled pork nachos, I have to admit that Pig City BBQ has me going hog wild.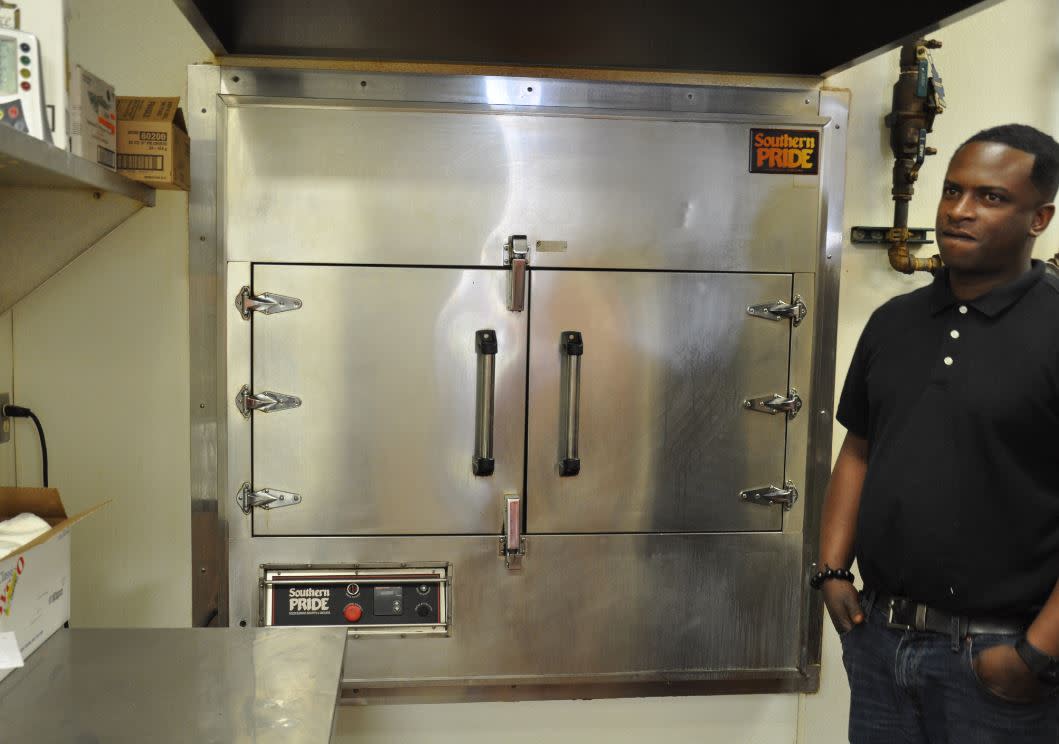 Pig City BBQ may have just opened, but the idea of this restaurant has been lingering in the minds of restaurant co-owners J.R. Epperson (pictured above) and his wife Sarah for some time. J.R. was born and raised in Memphis, where he learned the art of barbecue in the place that does it best. Sarah grew up working in the restaurant business since the age of 15, where she developed her love for great food. After Sarah and J.R. got married in Memphis, it was only a matter of time before they combined their talents and started a barbecue restaurant of their own, and we're lucky enough to have it right here in Utah Valley.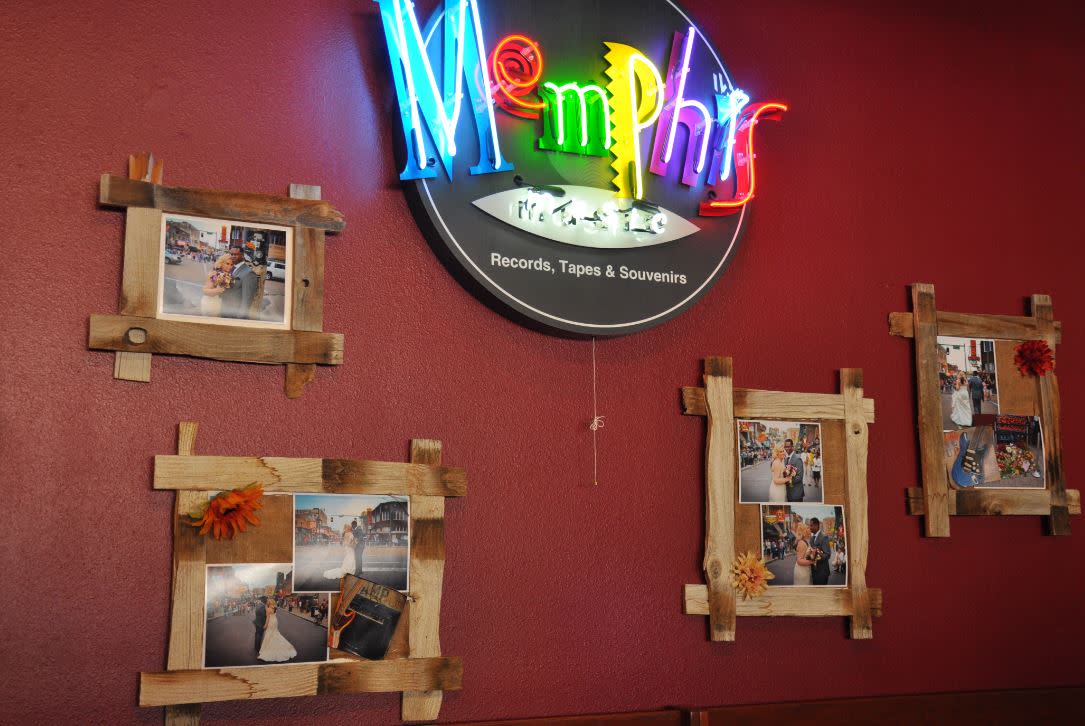 J.R. and Sarah stay true to their Memphis roots by adorning their restaurant with Memphis decor. Pictures of their wedding on Memphis's famed Beale Street hang directly beneath a replica of Beale Street's most iconic sign.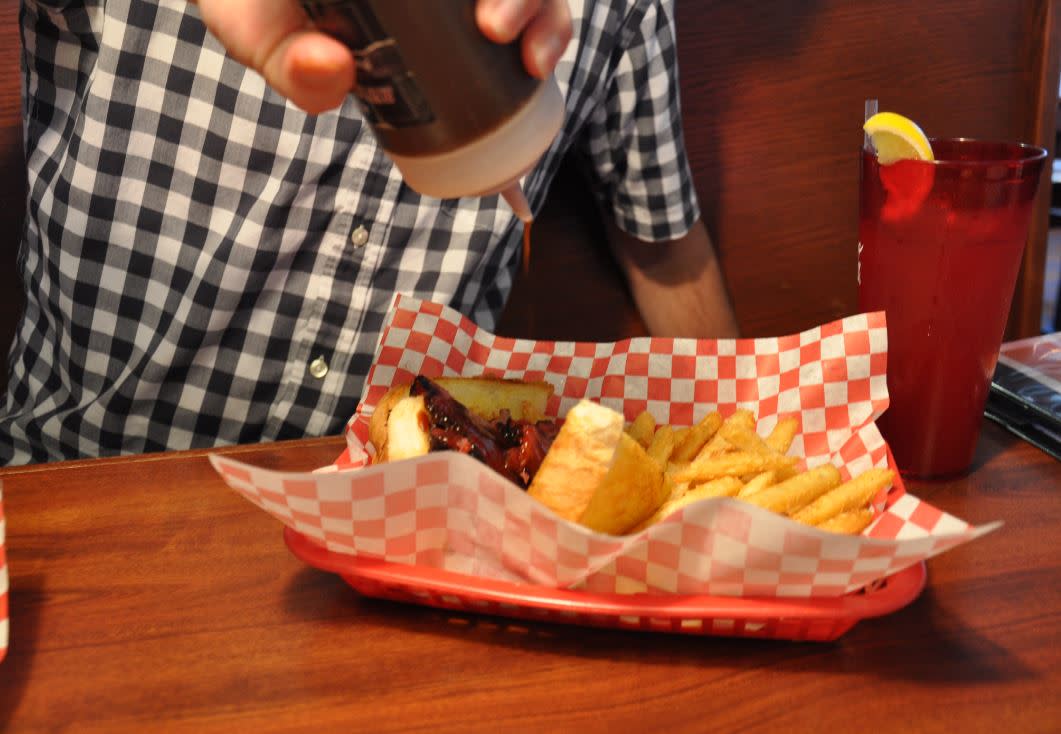 Every famous BBQ place has great brisket, and Pig City is no exception. J.R. smokes the brisket for 12 hours causing it to melt in your mouth. Pig City also has a selection of homemade BBQ sauces to please everyone from the spicy fans to the sweet fans.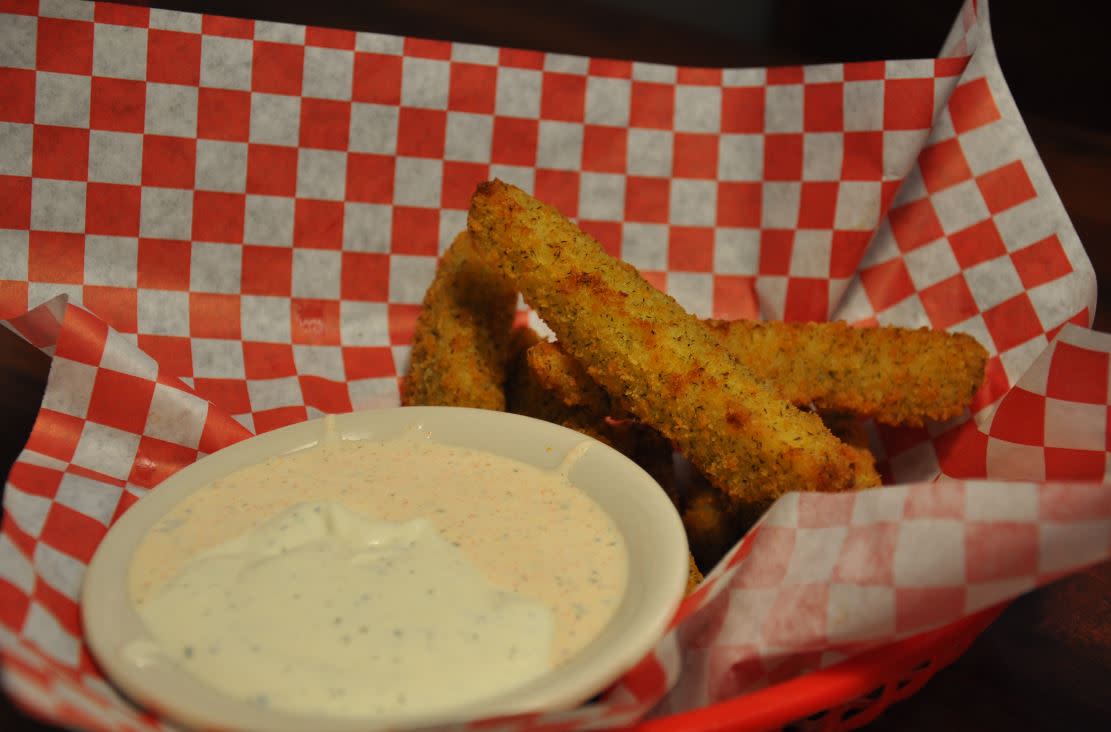 The deep-fried pickles are a delicious way to start any meal, and Pig City will give you a generous portion of ranch and their custom spicy ranch for dipping!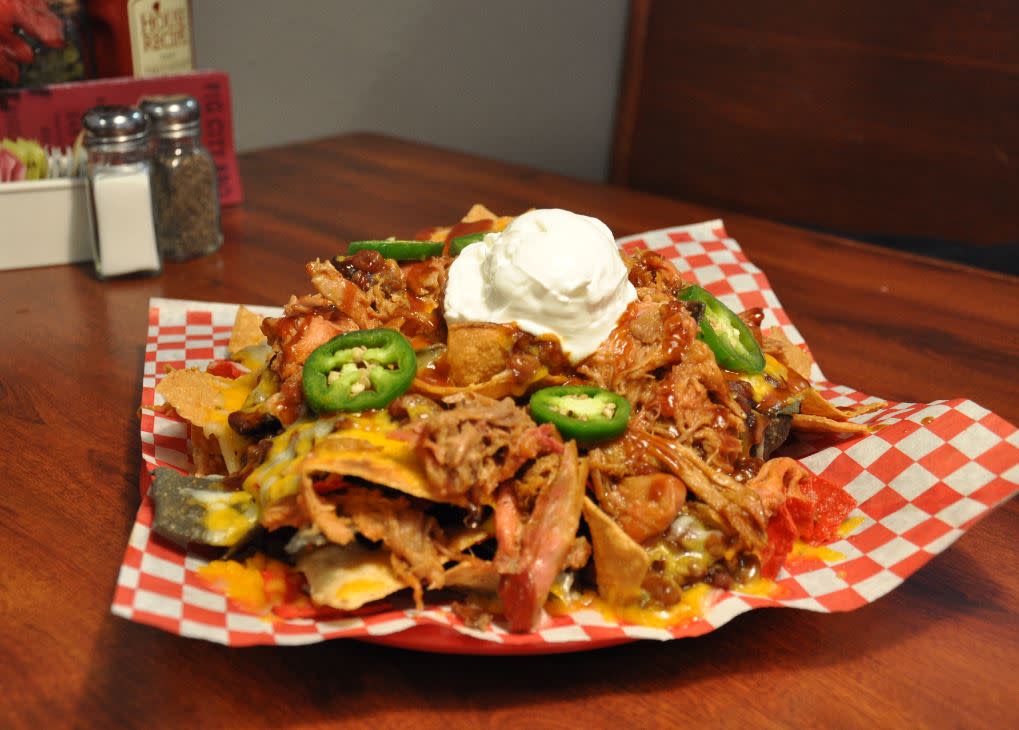 Pig City's pride and joy is their plate of Pulled Pork Nachos. Pictures say a thousand words, so I'll just leave you to stare and salivate for a minute.  
Are your tastebuds going crazy? Well then give them what they want and try Pig City BBQ for yourself. You'll feel right at home as J.R., Sarah, and Sarah's mother Kathleen will make you feel right at home with unmatched southern hospitality. So go to hog heaven and pay a visit to one of Utah Valley's only full-service BBQ restaurants, Pig City BBQ!
If you go:
Pig City BBQ is located at 648 State Street in American Fork, UT 84003
Hours: Monday-Thursday 11-9, Friday-Saturday 11-10, Sunday 3-9
Whatever you do, make sure you get the Pulled Pork Nachos!