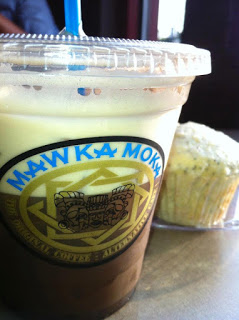 We promised we wouldn't disappoint you readers! We are undergoing a huge coupon push right now as the holidays approach.  This means you have got to keeping checking out coupon section on
UVCVB coupons
.  For now, we have a new coupon! Mawka Moka has offered a buy one get one 1/2 off deal.  Trust us, you're going to want to try one of their gourmet beverages (all caffeine and coffee free!). It's the hottest new beverage shop in town.
Here's that link:
http://bit.ly/TAKqdw
Our Shop and Stay promotion is also coming up so we will be sure to keep you posted so you can snag the codes! The Shop and Stay promotion allows your family and friends to come shop Utah Valley with you (and the new Traverse Mountain Outlets!), all while receiving 20% off their room rates here in the Utah Valley.  Additionally, there will be coupons galore up for your grabs. Keep checking back to this blog and we will get you the codes/links/coupons up as fast as we get them!
Thanks for reading all, and please remember to follow our blog! That way, you will get updates about our posts without having to remember.